Today's Featured Interview: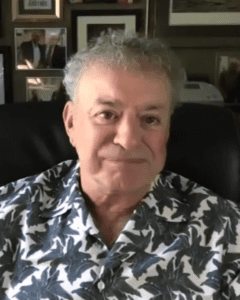 Alan Weiss on leading fearlessly through a global pandemic
Dealership leaders are always looking to get the most out of their teams. They are constantly looking for ways in which sales and service can take the next step. So how do you lead a team and do it fearlessly? To find out, we caught up with Alan Weiss, business coach and New York Times best-selling author He joins us to talk about how leadership can foster high performance. Watch the full segment here.
Top Headlines:
Hyundai Motor Group is taking to the sky. South Korea's largest automaker is committing to the development of flying cars. Hyundai is currently planning a full lineup of aerial vehicles that the company hopes to see navigating city skies within a decade. Earlier this year, Hyundai showcased its flying car concept at the Consumer Electronics Show in Las Vegas. The automaker developed the concept alongside Uber Technologies. Once available to the public, the company believes the vehicles will be initially piloted by service providers such as Uber before becoming completely autonomous by 2035.
After driving off the lot in a brand-new Tesla Model Y, a California family watched the glass roof of their new SUV fly off the vehicle. The family said they began hearing a strong amount of wind while driving. Believing that a window was open or a door wasn't completely shut, they began checking the vehicle right before the entire glass top of the Tesla flew off into the wind. After inspecting the vehicle, Tesla service representatives concluded that either the roof had a faulty seal or that the seal was never applied. Tesla has often been plagued by quality issues, but the company has never had a complaint of an entire roof detaching from a vehicle. No one was hurt in the incident, and one family member even poked fun on twitter asking Elon Musk why he was never informed that Tesla now sells convertibles.
A former CEO of Volkswagen and Porsche is stepping into the startup space. Matthias Mueller has been named chairman of Swiss EV startup Piech. Mueller will work on Piech's board to help guide product development and corporate strategy. The company is mostly known for its 2019 reveal of the Mark Zero sports car concept at the Geneva International Motor Show. Mueller will help the company move forward with launching its first production model in the next two years. The company's goal is to have its sports car ready for sale by the end of 2022.
Toyota is lowering its dealer ownership threshold for certified auto body shops. The company recently dropped its ownership requirement for certified collision repair facilities from 51% interest to a 15% stake. Toyota's national manager for service and collision operations, George Irving Jr., said that the OEM has always felt the need for a Toyota dealership to be involved with the process. Irving said the new setup is, "in line with the times."
News Stories & Opinion: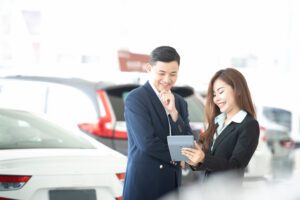 Finding the bright spots for F&I during COVID-19
We are always looking for silver linings when things are going haywire in life. The last 6 months of navigating the COVID-19 crisis as a nation is no exception. Every day it dominates the national and local headlines and there is nothing positive about it. It's awful, it's still here, and it has left an indelible mark on society. Every industry has been affected in some way and where some businesses have thrived, others have struggled and still struggle today. Again, not much good news across the board. Read More
Toyota eases requirements for certified collision repair shops
George Irving Jr. is Toyota's national manager for service and collision operations. He reinforced in Repairer Driven News that the carmaker believes that a Toyota dealer needs to have a financially vested interest in a collision center for certification to be possible. But after surveying dealers, Toyota realized the need to realign their standards with their dealerships' position, settling finally on 15%. Read More
---
Did you enjoy today's automotive newscast? Please share your thoughts, comments, or questions regarding this topic with host Jim Fitzpatrick at jfitzpatrick@cbtnews.com.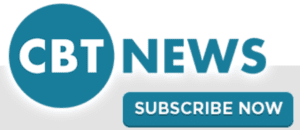 Be sure to follow us on Facebook and Twitter to stay up to date or catch-up on all of our podcasts on demand.
While you're here, don't forget to subscribe to our email newsletter for all the latest auto industry news from CBT News.