Today's Featured Interview:
Stop overlooking hidden talent with these inclusive hiring initiatives – Cheryl Thompson, CADIA
Questions have been raised in the automotive industry that have many leaders taking a step back and reevaluating their organization's diversity and inclusion efforts, which are crucial for the industry's advancement. On today's show, we're pleased to welcome Cheryl Thompson, Founder and CEO of the Center for Automotive Diversity, Inclusion, and Advancement to talk to us about the Center and what car dealers can start doing today. Watch the full segment here.
Top Headlines:
General Motors is increasing its spending to accelerate plans to rollout EVs. GM is looking to accelerate its plans to make the Cadillac brand all-electric by 2030. The company has been criticized by many market analysts who believe the automaker is entering the EV market too late. GM responded to the criticism by committing more than $20 billion in the next five years. The automaker hopes to show investors it can be a legitimate competitor to Tesla.
An end is finally in view for the merger between FCA and PSA. Earlier this year, the two automakers announced plans to merge into a new company called "Stellantis". The two sides have now set January 4 as the date for shareholders to vote on the merger. The merger would create the world's fourth-biggest automaker behind Volkswagen, Toyota, and Renault-Nissan. Stellantis would create a $38 billion company. If the vote goes as planned, the two sides would be on schedule to close the merger by the end of Q1 in 2021.
Audi of America made history this week, naming the company's first-ever female chief marketing officer. Starting December 1, Tara Rush will take over as SVP and CMO of the company. Most recently, rush served as chief communications officer of Audi, and she will continue to oversee communications until the company names her successor. Rush brings over 20 years of consumer brand experience and will oversee brand strategy for all U.S. marketing efforts.
With the holidays quickly approaching, dealers could see an influx of new buyers as public transportation takes another hit from a rise in COVID-19 cases. United Airlines announced this week that it's seeing an increase in flight cancellations and a slowdown in new flight bookings ahead of the holiday season. The airliner said its overall revenues are expected to be down by approximately 67% in Q4 this year. With COVID-19 cases on the rise, more families will rely on personal vehicles for their travels in November and December.
News Stories & Opinion: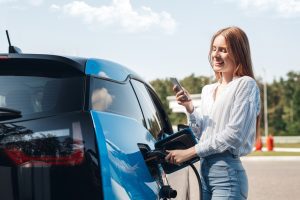 Pressure mounting for EV expansion in North America
The pressure for widespread adoption of electric vehicles is increasing worldwide, including at home in the US. UK's Prime Minister Boris Johnson announced a ban on vehicles powered solely by gasoline or diesel in what has been called the "green industrial revolution". The plan is to phase out fossil fuel-powered vehicles by 2030 – an aggressive goal by any standard. The green plan in the UK pills their goal ahead by a decade after initially setting the goal for 2040. Thirteen other nations also have detailed programs in place. Read More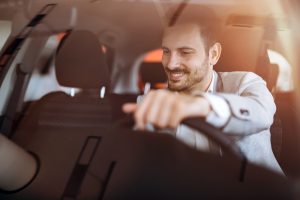 Connected cars and OTAs: What are the pros and cons for dealers?
Who knew we would be living in a time when cars began to act like computers? Today's cars are connected in ways that we have never seen before. Drivers can access Wi-Fi in their vehicles to enjoy expanded entertainment options, track traffic patterns, and even to order food. Nevertheless, one of the most well-known uses for connectivity is to make autonomous driving even more of an option for drivers. With 5G connectivity on the rise, the connected car is evolving to take on even more advanced functions. Read More
---
Did you enjoy today's automotive newscast? Please share your thoughts, comments, or questions regarding this topic with host Jim Fitzpatrick at jfitzpatrick@cbtnews.com.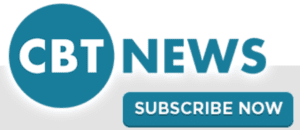 Be sure to follow us on Facebook and Twitter to stay up to date or catch-up on all of our podcasts on demand.
While you're here, don't forget to subscribe to our email newsletter for all the latest auto industry news from CBT News.