Featured Interview: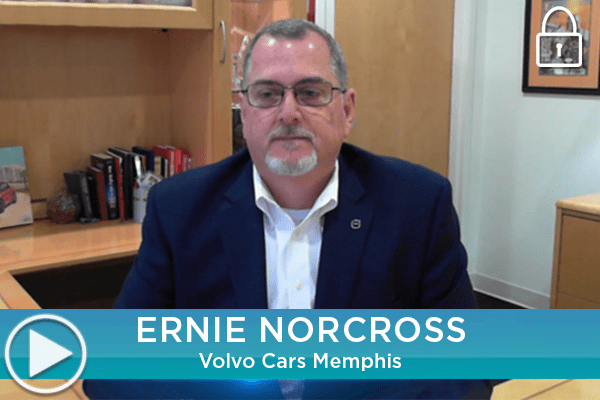 How car dealers are adjusting to Volvo's electric future – Ernie Norcross, Chairman of the Volvo Retail Advisory Board
Volvo recently announced plans to go "fully electric" with sales moving entirely online by 2030. Many Volvo car dealers are concerned about how this change will affect their business. Today on CBT News, we welcomed Ernie Norcross to the show. Norcross is the Owner and General Manager of Volvo Cars Memphis and serves as Chairman of the Volvo Retail Advisory Board. Watch the complete interview here.
Top Headlines:
Rolls-Royce plans to roll out a new EV model named "Silver Shadow." Though it shares the name with the Silver Shadow model produced from 1965 to 1980, Rolls-Royce CEO Torstel Mueller-Oetvoes assured reporters it will be a "brand new Rolls-Royce." He added that electrification "fits perfect" with Rolls-Royce vehicles, as battery power will provide the typical "quieter tones" of the rest of its lineup, in contrast to other automakers trying to determine how to keep their classic engine sounds on electric models. The CEO said the launch date of the vehicle is "still a secret."
Rivian Automotive announced in an email last Thursday that it would be postponing deliveries of the electric R1T launch edition trucks for the second time in a year. The delivery date has been pushed back by a month, and customers will now receive their trucks in July instead of June. The company cited delays due to the semiconductor chip shortage and shipping issues. Rivian still plans to release its R1S SUV in August.
General Motors announced last week that it will be resuming production at several of its plants over the next few weeks after supply chain issues required them to shut down. Ontario's Cami assembly plant, which has been mostly closed since February, will reopen on June 14th before halting production again for two weeks in July. Other facilities resuming operations include plants in Mexico, Korea, Michigan, and Kansas. Despite being forced to cancel around 278 thousand vehicles since the shutdowns began, GM spokesperson David Barnas said the supply chain team has "made strides" to alleviate the impact.
Tesla's Model 3 sedan has lost its "top pick" status from Consumer Reports following Tesla's announcement last week that it will be removing radar technology from the Model 3 and Model Y. Consumer Reports' announcement came after the National Highway Traffic Administration revoked the Model 3's "check mark" for recommended safety technologies after Tesla revealed it will be transitioning to its "Tesla Vision" autopilot technology for certain models. Despite losing its "top pick" status, the Model 3 will still be labelled as 'Recommended' by Consumer Reports.
Ford CEO Jim Farley has faced immense pressure to create a vision for the company after replacing former CEO Jim Hackett in October of 2020. Ford shares had dropped around 40% under Hackett's leadership but have rebounded since Farley took over. During Ford's investor day last week, Farley unveiled the automaker's "Ford Plus" plan that includes increasing profits, expanding technology, and providing investors with more transparency into Ford's progress. While Ford's executives did not provide a timeline of when its fleet would be all-electric, they did share excitement over the upcoming electric F-150 Lightning and detailed upcoming connection improvements and advanced EV battery technologies. Many shareholders and analysts have continuously been optimistic that Farley will follow through on the promises that Hackett made but never delivered.
News & Opinion: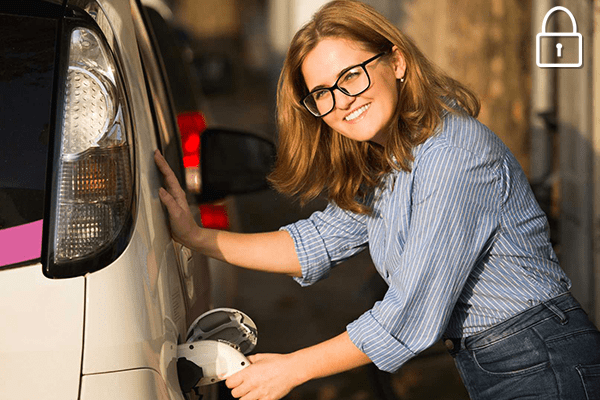 Fuel shortage on east coast spurs Americans to consider EVs
After the Colonial Pipeline was the subject of a ransomware cyberattack by cybercriminal organization DarkSide. While the event was resolved with a multi-million-dollar payment from Colonial to its attackers via an untraceable cryptocurrency within a hours of the attack, the pipeline was restarted six days later once the pipeline could secure its data once again. The shutdown sparked fuel shortages on the East Coast and initiated brand new concerns for vehicle owners that subsequent events could cause similar disruptions. Read More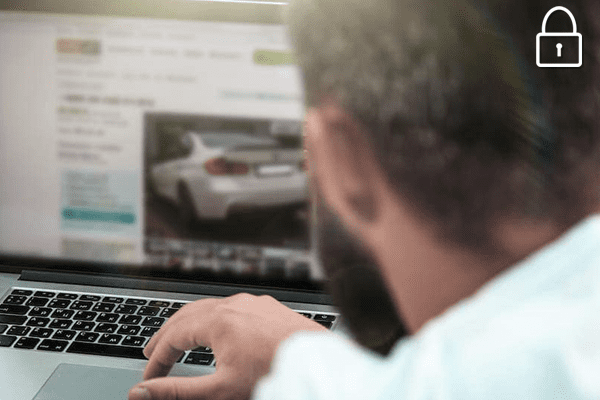 Did the pandemic shorten the path to a more transactional dealerhsip website?
Covid-19 hit like a shock wave in March 2020, shutting down dealerships, impelling them to adopt digital retailing (DR) as a low-touch transaction alternative to the legacy, showroom-based car buying experience. Digital path-to-purchase experiences, including remote contracting and delivery, were largely adopted by a retail automotive industry in crisis.    Read more
---
Did you enjoy today's automotive newscast? Please share your thoughts, comments, or questions regarding this topic by submitting a letter to the editor here, or connect with us at newsroom@cbtnews.com.
Be sure to follow us on Facebook and Twitter to stay up to date or catch-up on all of our podcasts on demand.
While you're here, don't forget to subscribe to our email newsletter for all the latest auto industry news from CBT News.