Today's Featured Interview: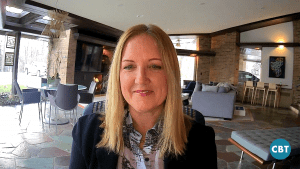 General Motors CMO Deborah Wahl discusses the automaker's transition to an all-electric future
General Motors has recently rolled out a new logo and rebranded website as part of its "Everybody In" campaign which highlights its corporate transformation to an all-electric future. The Detroit-based automaker retired its squared-off blue logo and revamped it with rounded corners, lower-case letters, and a new shade of blue that appropriately represents the electrification of the automaker. In its 112 years as a company, GM hasn't made a change this significant to its logo since 1964. The transformation kicks off a new era for GM as it commits to rolling out 30 all-electric models by 2025. Watch the full segment here.
Top Headlines:
At the request of automakers, the Trump administration is delaying the start of higher penalties for companies who fail to meet fuel efficiency requirements. The decision was made eight days before President-Elect Joe Biden takes office. Automakers have pushed back against the proposal for harsher penalties since it was introduced in 2015. Environmental groups pushed the administration to retain the increase, however, they will now have to wait until after the new administration acclimates itself to the situation to see any changes regarding fuel efficiency penalties.
While the pandemic has changed many consumer habits, a recent report shows that most U.S. consumers still prefer face-to-face interaction when buying a vehicle. Deloitte's 2021 Global Automotive Consumer Study found that 71% of U.S. consumers prefer the in-person sales experience compared to buying a car online. The survey interviewed more than 24,000 people across 23 countries to gather results. The survey also found that U.S. consumers might not be ready to transition to EVs as quickly as government agencies and automakers would like them to. According to the research, 74% of U.S. consumers plan to make their next vehicle a traditional car, truck, or SUV powered by gasoline or diesel engines.
Kar Auction Services plan to go 100% digital. According to KAR CEO Jim Hallett, the company plans to become completely digital over the course of the next two or three years. KAR officials told CNBC that the COVID-19 pandemic actually sped up the digital transition as the company integrated its physical, online, and mobile marketplaces to streamline transactions for customers. KAR serves 150,000 registered buyers in the U.S.; there are as many as 15 million cars sold through dealer-to-dealer transactions.
General Motors is taking to the sky. On Tuesday, GM presented a futuristic flying Cadillac. The self-driving vehicle takes off and lands vertically while carrying passengers above the streets and through the air. The single-passenger Cadillac will be able to travel from one rooftop to another in urban settings at speeds up to 55 miles per hour. The flying vehicle was presented in a video presentation as part of a virtual keynote presentation by CEO Mary Barra. GM declined to disclose any additional information about the project at this time.
News & Opinion:
Deloitte report finds affordability concerns have affected main demographics
The 2021 Global Automotive Consumer Study by Deloitte unveils that as many as 23% of millennial car owners opted to defer car payments in 2020 amid the pandemic recovery. Although just 1 in 10 car owners chose to defer one or more car payments during the year, the rate more than doubles among 18 to 34-year-olds. As well, 55% of future car buyers intend to spend less than initially expected for their vehicle purchase. That millennials have chosen to defer payments during the pandemic shouldn't come as a surprise. Of Americans 18 to 29 years old, 35% say they, or someone else in their household, has lost their job due to COVID-19. That rate falls slightly among 30 to 49-year-olds to 30%, according to Pew Research Center. Read More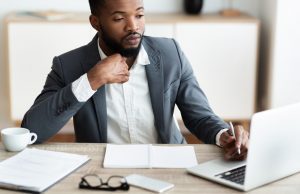 Stop resolving and start solving – Make New Year's resolutions work
Well, as 2020 closed out, I think it's fair to say that not many of us are sad to see it go.  It's been a chaotic and unpredictable time, and even the holidays seem very out of sorts this year due to COVID restrictions, and general concern for the safety and health of those closest to us.  As I write this, I've just accepted an E-Invite to one of our annual holiday traditions – in a normal year, we gather with friends for an evening during Hanukkah, we all pitch into cook latkes and a delicious meal (the meal varies, but latkes are always a given) together, and then we gather around a table with graham crackers, candy, frosting, and building tools, and construct the most clever gingerbread (well graham cracker) houses we can come up with. Read More
---
Did you enjoy today's automotive newscast? Please share your thoughts, comments, or questions regarding this topic with host Jim Fitzpatrick at jfitzpatrick@cbtnews.com.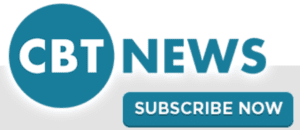 Be sure to follow us on Facebook and Twitter to stay up to date or catch-up on all of our podcasts on demand.
While you're here, don't forget to subscribe to our email newsletter for all the latest auto industry news from CBT News.