Today's Featured Interview: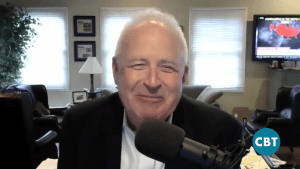 100 meetings in 100 days: CADA's Tim Jackson discusses his commitment to the auto industry
Rejoining the show for the first time since the beginning of the COVID-19 crisis, Tim Jackson, President of the Colorado Auto Dealers Association, sits down with Jim Fitzpatrick on CBT News to share an update on the industry and how dealers are doing in the state of Colorado. Jackson is widely respected around the industry for the time, energy, and effort he has put into the automotive industry. Throughout his career, Jackson has served as the Colorado state director for the National Federation of Independent Business, the Executive Vice President for the U.S. Junior Chamber of Commerce, and two statewide associations in the state of Missouri. Watch the full segment here.
Top Headlines:
The Alliance of Automotive Innovation, a group representing most major automakers, is unveiling proposals to speed up U.S. self-driving deployment. The group is encouraging the U.S. Transportation Department to, "establish a robust national pilot plan" for autonomous vehicle testing and deployment and create a new vehicle class for autonomous vehicles. The group is also urging regulators to make it easier to get exemptions to temporarily deploy a limited number of self-driving vehicles that do not meet safety standards.
Rivian is adding an industry veteran as the company transitions from a startup to a revenue-generating company. Laura Schwab, former Aston Martin president of the Americas is joining Rivian as vice president of sales and marketing. Schwab began in her role with Rivian at the company's headquarters in Irvine, California. In a statement, Rivian said, "Laura is such an exciting addition to our Rivian team. Her experience in deploying rich and truly personal sales and ownership experiences for customers is a key asset for Rivian as we prepare to deliver our vehicles next summer."
Auto Dealers blue sky values have recovered and are quickly approaching record highs. According to Haig partners Q3 Haig report, the auto dealership buy-sell market is rebuilding towards pre-COVID levels. The number of public and private dealerships that have sold in the U.S. increased 9% in Q3 2020 as compared with Q3 from a year ago. In total, there were 95 dealerships that changed hands in Q3. The report also found that dealership profits have set records in recent months and public company spending has reached all-time high levels.
Volkswagen is ending its racing operations to focus on building EVs. The company made the announcement last week, saying that it would be reassigning employees to work on its growing line of electric vehicles. VW's motorsport sector employees 169 people, many of which will help improve efficiency in the development of EV models. The automaker recently announced that it would invest $86 billion in electric cars, hybrids, and digital tech over the next five years.
News & Opinion: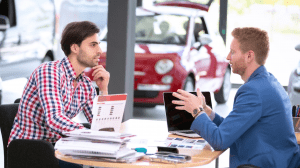 The benefits of continuing concierge services after COVID
There are some decisions to be made regarding dealership concierge services, especially if the COVID limitations from 2020 carry deep into 2021. Currently, most of these services reside in the luxury car dealers' realm – it's the price of a premium experience. With the era of Carvana and other automotive online options plus the current COVID-related retail situation, has the auto retail industry passed the tipping point that concierge services are a dealer cost of admission to the consumer? And should concierge services be considered a permanent point of difference in the crowded and competitive market? Read More
Geofencing: The Marketing Technique Other Dealers Use Against You
The concept of geofencing might've started as a GPS-based tracking application but it became a marketing technique soon after. The idea is simple: choose a geographically-based area and focus marketing campaigns within those boundaries. For digital marketers, geofencing campaigns open up a whole new world of possibilities.Benefits of geofencing marketing campaigns in a dealership setting include the ability to target regions near the store or a neighborhood that has affluent car buyers. When someone crosses into the area you've targeted, ads on their social media feeds can give you the impressions and clickthroughs you need to drive added sales and fixed operations revenue. Read More
---
Did you enjoy today's automotive newscast? Please share your thoughts, comments, or questions regarding this topic with host Jim Fitzpatrick at jfitzpatrick@cbtnews.com.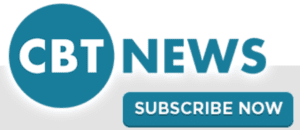 Be sure to follow us on Facebook and Twitter to stay up to date or catch-up on all of our podcasts on demand.
While you're here, don't forget to subscribe to our email newsletter for all the latest auto industry news from CBT News.