Today's Featured Interview: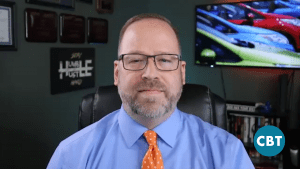 How to be a leader that truly influences your team – Mike Phillips
On the latest edition of CBT News, Jim Fitzpatrick is joined by Mike Phillips to discuss leadership development in the retail automotive industry. Phillips is the digital marketing executive for McCloskey Motors, while also being a well-respected leadership coach and trainer around the industry. Phillips begins the conversation by discussing the challenges that face automotive leaders in today's market. Phillips says that traditional skills are still very useful because they connect with customers on a personal level. Watch the full segment here.
Top Headlines:
Fiat is set to become the next all-electric FCA brand. This week, officials at Fiat stated that 60% of the brand's lineup would become electric by the end of next year. FCA's merger with PSA is expected to help this transition to increase EV development over the next decade. As the auto brand makes the transition to EVs, FCA plans to launch more than 30 electrified nameplates by 2022.
On Wednesday, Asbury Automotive Group launched a new digital retailing platform which it believes will double its revenue in 2025. The new platform is called Clicklane, a single platform for the entire life cycle of vehicle ownership. In a demonstration, Asbury executives demonstrated the tool, showcasing an end-to-end-car-buying process that was completed in less than 15 minutes. Clicklane will replace Asbury's previous digital retailing tool called Push Start, as the company looks to innovate its digital retailing experience. The retailer expects the tool to help them reach $20 billion in revenue in the next five years. After the announcement was made, Asbury shares gained 4.3% at close on Wednesday.
Online auto retailer Shift says it is finding success selling older used vehicles. The retailer has seen an uptick in the interest of vehicles with at least 80,000 miles and a price range of around $10,000. In the past, these vehicles accounted for about 10% of its sales. However, the number has recently spiked to around 30% of total sales. The retailer believes this is due to the economic downturn that many consumers are facing due to the COVID-19 pandemic.
This week, House lawmakers stripped key language from a bill that would have excluded Tesla in Michigan's ban on direct vehicle sales. Instead, lawmakers passed a bill that counteracts Tesla's original settlement by banning vehicle manufacturers from directly or indirectly owning a motor vehicle repair or service center. The legislation will still need to be approved by the Senate, and the bill does make an exception of facilities that are used to repair vehicles owned by manufacturers or fleet vehicles.
News and Opinion: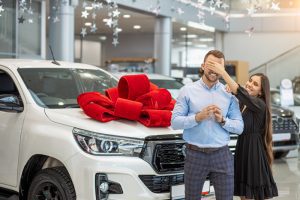 Dealers United creates holiday marketing offering to help dealers stand out this season
Eight in 10 holiday shoppers are influenced by the internet before making a purchase (with search engines being the most influential). Additionally, according to Deloitte, browsing for product listings is the second most popular use of social media during the holidays. Ultimately, the end-of-the-year holiday season is a crucial time for increasing sales at your dealership—with the help of online platforms— and getting as many cars off the lot as possible. However, the COVID-19 pandemic makes this holiday season an unusual one that is hard to predict. While automotive demand has been high, many American consumers are more sensitive to price due to the onset of economic hardships. Read more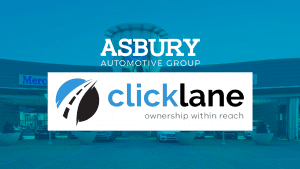 End-to-end digital retailing challenges solved by Asbury Automotive Group
On Wednesday, Asbury Automotive Group announced the launch of their new end-to-end digital retailing solution, Clicklane. The news release calls Clicklane the evolution of their PushStart tool, creating a shopping experience that spans all the gaps preventing a completely online retail possibility for some buyers. Most digital retailing solutions have been found wanting as trade-in appraisals and lien payouts required intervention from a manager, and location-specific documentation, lending, and F&I product offerings led to roadblocks for a completely online sales experience. Read more
---
Did you enjoy today's automotive newscast? Please share your thoughts, comments, or questions regarding this topic with host Jim Fitzpatrick at jfitzpatrick@cbtnews.com.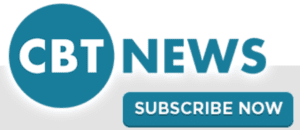 Be sure to follow us on Facebook and Twitter to stay up to date or catch-up on all of our podcasts on demand.
While you're here, don't forget to subscribe to our email newsletter for all the latest auto industry news from CBT News.