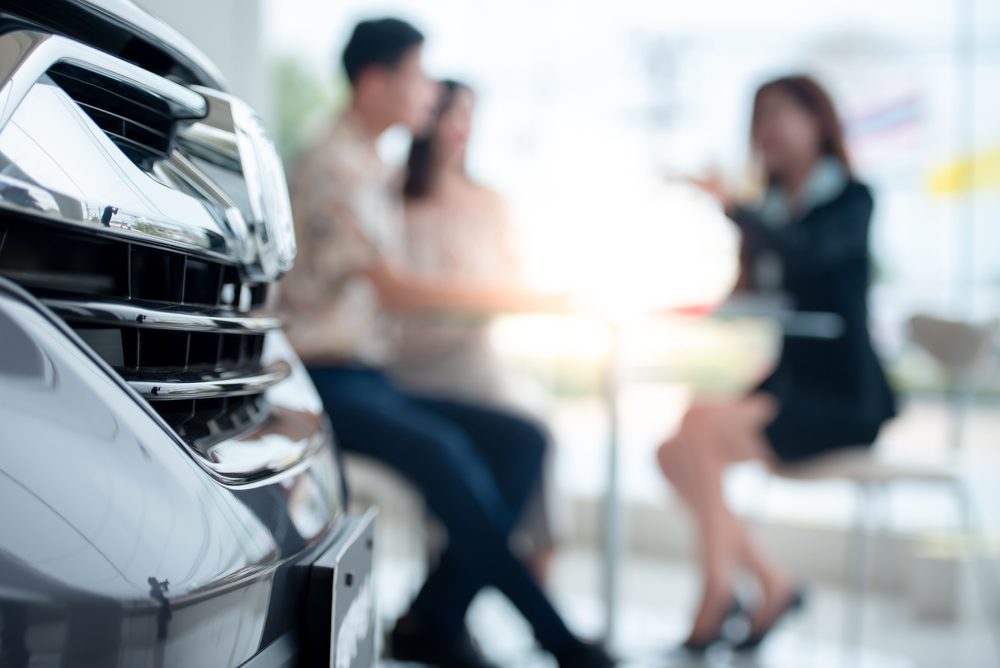 When the COVID-19 pandemic struck the U.S. back in March, dealers across the country were uncertain about what the future held for their business. With foot traffic held to a minimum, dealers expected to see sales numbers drop. However, thanks to a stimulus package and the rise of digital retailing, dealers were able to push through. Many were even able to outperform sales numbers from a year ago as auto transactions hit an all-time high.
While many were able to ramp up digital marketing, retailing, and overall online presence, dealers still struggled in one very important aspect of business- trade-ins. There are missing pieces that haven't quite yet filled the void of necessary tools to seamlessly integrate trade-ins to online purchases. Dealers had little control over evaluating trades through digital platforms, as many tools used generic methods of acquiring information about the vehicle. Also, dealers were reluctant to give a true site unseen trade value on the vehicle as they couldn't collect all the vehicle details they needed.
At the start of the pandemic, dealers were having issues with trade values provided by these tools being too high, creating conflict with their customers. As COVID transitioned to a spike in the used car market, the dealer complaints were now that their trade tools were shooting out values that were too low, resulting in missed opportunities. While most trade-in tools force dealers to follow one valuation metric, dealers really need to be able to use any valuation metric they chose, as well as to customize them over time, so that they can value any specific vehicle in a way that makes sense to them.
With the current volatility in the used car market, and now with the market correcting itself shifting from all time high used vehicle pricing, dealers need to be in the drivers seat to be able to have full control of their trade tools in real time. AutoHub has been diligently working on solving these issues, while being in close contact with their dealers building a proven tool with proven results. AutoHub is a digital platform that helps dealers get more trade-in leads and revolutionized the process of getting appraisals by offering the most unique and versatile trade-in widget on the market. 
We are thrilled to welcome Sam Naimi, CEO of AutoHub as a guest on CBT News next week as he provides a more extensive perspective on customizable pricing and the contactless appraisal tool, two key features of many more his product offers that his team has solved for some giants in the space. 
Customizable Pricing
With the market being so volatile, dealers have struggled with trade-in tools that only offer one single valuation metric. These limitations have dictated pricing strategies that aren't reflective of the current market. With AutoHub's customizable pricing, dealers are put back in the driver seat and can control their pricing strategy. Since the widget was built on their overarching appraisal tool, the company has access to all major valuation metrics such as trade-in values, wholesale values, auction values, and geographic market values. 
AutoHub takes it a step further by offering customizable pricing formulas to adjust any of the metrics. Dealers are able to configure a pricing formula in their AutoHub backend, which gives them full control over the pricing strategy. This level of control helps dealers find and convert more trade-in leads while also giving them the confidence to define a pricing strategy for their specific market.
Customized pricing formulas are also very useful when looking for specific inventory. For example, a Ford dealership might not be able to get enough F-150s for their lot. AutoHub's "High Interest Vehicle" formula allows the dealer to target specific groups of vehicles, such as F-150s, down to the trim level, drivetrain, mileage, and model year. These targeted pricing formulas override the general pricing formulas when the criteria are met. The Ford dealer is then able to offer, for example $1000 above auction value if they chose to, while also being able to offer a range for which the low end of the range will be $3000 below the upper end.  There is no limit to the number of "High Interest Vehicles" that can be created, giving dealers endless opportunities to find exactly what they're looking for. 
Contactless Appraisal
With consumer behavior shifting to a more digital world, customers expect to be able to have a trade value prior to completing their transaction. While consumers have shown a willingness to buy vehicles online, many hesitate with trade-ins offsite from the dealerships.
AutoHub allows dealers to give their customers peace of mind about their vehicle's value with its Contactless  Appraisal feature. The contactless appraisal process starts with the salesperson collecting the customer's name and phone number and starting the process in AutoHub. From there, AutoHub automatically sends the customer a personalized link via text message where the customer is then guided through a short one minute process to take specific photos of the vehicle which will showcase the true condition of the trade-in, have them rate the vehicles condition, and select their vehicle options. The most valuable aspect of the process for dealers is when the customer takes a picture of their license plate. AutoHub's license plate to VIN technology allows dealers to instantly know the vehicle's VIN number once the photo of the license plate has been taken. Within seconds, dealers have access to the vehicle's full appraisal, along with the vehicle history, and the original window sticker; allowing them to make a well-informed decision of what this vehicle is really worth. This truly is the missing piece of the puzzle for digital transactions. 
The process of engaging with customers and allowing them to be part of the appraisal process builds trust and understanding.The contactless appraisal process is beneficial on the customer's side but it is also very beneficial for dealers and their sales teams as well. As dealerships continue to deal with a shift to digital consumers as well as preparing for the threat of potential shutdowns due to new COVID-19 outbreaks, it's very important to be able to mobilize business beyond the walls of the dealership. AutoHub's enhanced appraisal process does this by providing dealers with all the data they need to make decisions on appraised values, all from the web portal or from the mobile app. 
Learn More About AutoHub
Dealers who are looking to step up their trade-in game should highly consider AutoHub. The widget is extremely beneficial and unlocks endless opportunities for dealers looking to revolutionize their trade-in pricing and contactless appraisal process. Be sure to check out autohub.io for complete details about the innovative technology offered by AutoHub. Dealers who are interested in a demo should contact AutoHub via email (hello@autohub.io).
---
Did you enjoy this update from Josh Isley? Read other articles from him here.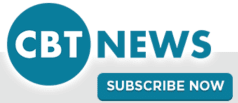 Be sure to follow us on Facebook and Twitter to stay up-to-date or catch-up on all of our podcasts on demand.
While you're here, don't forget to subscribe to our email newsletter for all the latest auto industry news from CBT News.