Today's Featured Interview: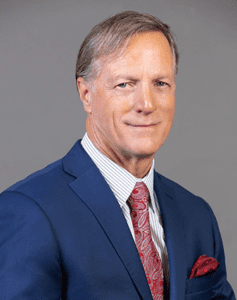 CEO Jimmy Ellis Discusses How the Jim Ellis Auto Group Was Prepared for COVID-19 Before it Hit
As part of today's CBT News broadcast, we're pleased to welcome Jimmy Ellis, President and CEO of the Jim Ellis Automotive Group. Jim Ellis currently has 18 dealerships selling 14 brands throughout metro Atlanta and north Georgia, where they have been serving customers since 1971. Now, in its 49th year of business, the Ellis family has three generations working at the group, and continues to be a staple in the Atlanta community. Watch the full interview here.
Top Headlines: 
Tesla is driving circles around other electric automakers in 2020. The California-based automaker has not only lead all electric car sales in the first half of the year, but it has also accumulated more EV sales than the next three automakers combined. The competition has certainly grown as more players enter the EV space, however, Tesla continues to dominate with a market share of 28 percent.
Source: electrek
Used vehicles are seeing an unseasonal uptick according to data collected by Edmunds. According to Edmunds, the average listing price for all used vehicles climbed to $21,558 in July, a $708 jump from June. The cause of this value spike is tied to the unusual circumstances created by the COVID-19 pandemic. Experts at Edmunds note that this is a historical shift in the used car market as listing prices typically decrease at this point in the year due to depreciation.
Source: Edmunds

The fastest-selling new cars aren't actually cars. According to a study conducted by iSeeCars.com, sports utility vehicles continue to top the list of vehicles new car buyers want. The study showed that the top ten fastest sellers are all SUVs with the Chevy Trailblazer topping the list.
On the used car side, the study found a heavier dose of fast-selling sedans. Tesla dominated the list with three models making the top ten, with the Model S ranking tenth, the Model X ranking sixth, and the Model 3 topped the list at number one.
Source: Forbes
News Stories & Opinion: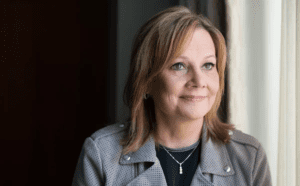 Carmakers Remain Hopeful Despite Disappointing Q2 Sales Results
Though not unexpected, the continued downward trajectory of car sales this year still hurts. Overall, top brands such as Ford, Fiat Chrysler, and General Motors saw drops of over 30% in comparison to last year. The hope is that as production begins to turn back on and areas open more, the market will rebound. While this remains to be seen, there are some silver linings among the losses. While GM was not immune to COVID-19's effects on the industry, General Motors does show some signs of recovery. True, sales were down 34% in comparison to the second quarter of 2019. Read More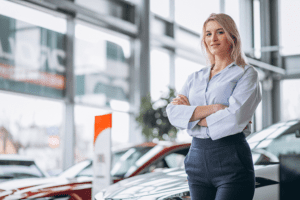 How the Customer Experience is Improved by Women in Automotive
The customer experience (CX) in automotive has been an area of growth and investment in recent years. Manufacturers are focusing on improving how they interact with customers rather than simply selling including Hyundai's Shopper Assurance Program, FCA's partnership with J.D. Power to create the Customer First Award for Excellence, and targeted strategies by many others to improve feedback and customer care. For dealerships, improving upon CX may not be as much about strategies as it is about who is part of the plan. According to CDK Global, "research shows women are natural CX leaders." In many of the critical aspects of CX, women tend to perform better than man on average. Read More
---
Did you enjoy today's automotive newscast? Please share your thoughts, comments, or questions regarding this topic with host Jim Fitzpatrick at jfitzpatrick@cbtnews.com.

Be sure to follow us on Facebook and Twitter to stay up to date or catch-up on all of our podcasts on demand.
While you're here, don't forget to subscribe to our email newsletter for all the latest auto industry news from CBT News.