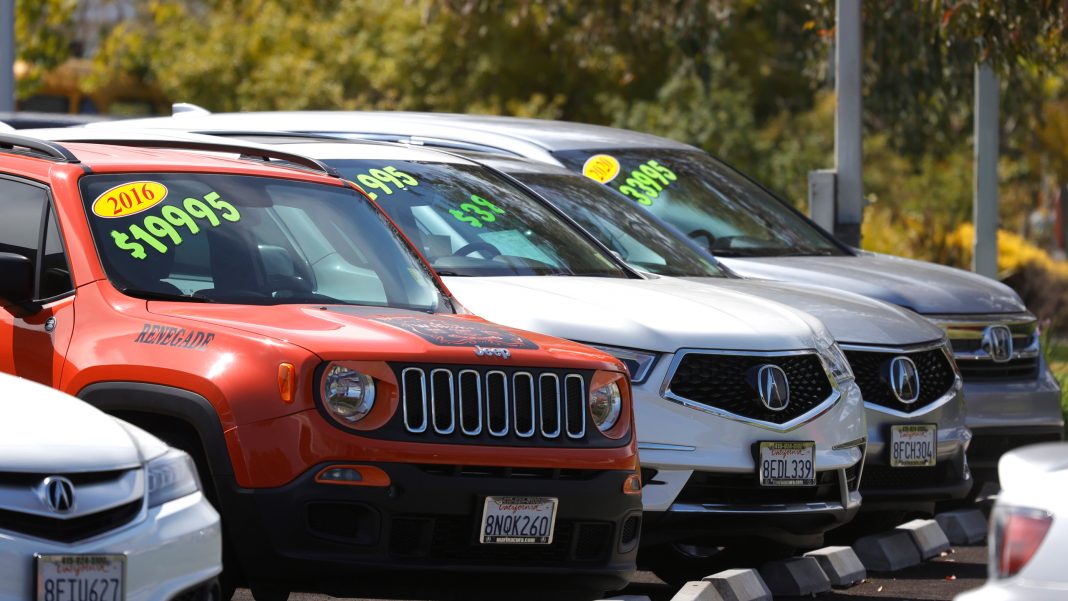 A new Autotrader report has been released right before the Labor Day Weekend that's popular for shoppers, indicating to car buyers the top 20 new vehicles consistently selling above MSRP. With luxury and non-luxury models on the list, it includes many that are best-sellers in very short supply.
The Mercedes-Benz G-Class wagon tops the list at an average selling price of 118% over MSRP. The Kia Telluride (108% over MSRP), Kia Carnival (107% over MSRP), Hyundai Palisade, Honda Ridgeline, Land Rover Defender, and Honda CR-V (105% over MSRP) are the top seven with the highest percentage above MSRP.
Executive editor for Autotrader, Brain Moody, said in the release, "Many car shoppers are in for a surprise right now – if they can find the model they are looking for at the dealership, they may have to pay more for it than expected.
"In these unusual times, Autotrader's consistent advice for deal-hunting car shoppers is to look for a sedan, hatchback, or wagon. On the flip side, SUVs, trucks, and even minivans are very popular right now, and they are in low supply. Chances are high that shoppers will have to pay more for the exact vehicle they want."
There are frequent online reports from customers who confess to paying $10,000 more than MSRP for a Kia Telluride, lending credence to the Autotrader report labeled "Toughest Twenty: 20 New Vehicles Consistently Selling Above Full Retail Price". With inventory at the most depleted levels that most dealers and salespeople have ever seen, the laws of supply and demand reign. Dealers are reporting higher gross margins and easy transactions because of it.
Should dealers be selling above MSRP?
Customers will likely cry "FOUL!" at dealerships that sell their hard-to-find and even-harder-to-replace inventory above the manufacturer's list price. It can be a choice that management wrestles with as the Manufacturer's Suggested Retail Price has consistently been understood as the maximum price a dealer could charge. It can create tension on the sales floor as the manager pushes the salesperson to get more in the deal, then again between the salesperson and the customer who feels blindsided by a higher price.
Still, where supply is constricted and demand is high, the market tolerates higher prices. And for dealers who advertise their popular inventory well during this time, it can reap rewards.
Brian Benstock, partner VP, and GM of Paragon Honda and Paragon Acura posted on LinkedIn about advertising sought-after vehicles amid an inventory shortage. He said, "If there are 50 people that want a particular car [and] you happen to have that one car, it is your OBLIGATION to let the market [and] your customers know that you've got the car! Customers know what they want."
While his post doesn't expressly advocate either way for selling above MSRP, it hints at generating interest from multiple customers on the same unit.
Customers being advised how to control the price
For dealers who have the inventory to sell at above retail, it's likely they'll face customers who have thoroughly researched and prepared ahead of time for negotiations. The advice they're finding online ranges from threatening to walk if the price isn't right and getting a financing pre-approval in advance so they can pay cash.
In one example, Consumer Reports Auto Editor Jon Linkov says, "The salesperson will try to keep the focus on your monthly payment. Insist on negotiating one thing at a time. Only after you've locked in the price of your new car, should you begin to discuss a trade-in or financing."
As the customer seeks to control the transaction by dictating terms, the upper hand goes to the dealer who has another series of buyers lined up for the same unit if this customer falls through. As gently and empathetically as possible, this is the message that buyers need to hear. It's about supply and demand.
However, dealers should be prepared for these discussions in advance. By presenting their unique service proposition – what they do differently and better than everyone else – they can secure the sale with as happy a customer as possible, and without giving up any gross profit.
With CSI scores and online reviews at stake, selling above MSRP is as tricky a process as any other to maintain a completely satisfied client.
---
Did you enjoy this article from Jason Unrau? Please share your thoughts, comments, or questions regarding this topic by submitting a letter to the editor here, or connect with us at newsroom@cbtnews.com.
Be sure to follow us on Facebook and Twitter to stay up to date or catch-up on all of our podcasts on demand.
While you're here, don't forget to subscribe to our email newsletter for all the latest auto industry news from CBT News.