Negotiating and haggling when shopping for a car can oftentimes be awkward and frustrating, but it is made even more difficult if dealerships are not honest and transparent about pricing. There are thousands of articles named things like "How to Avoid Being Scammed by a Dealership" and "Top 15 Scams Plaguing Automotive Customers." All of these unveil a huge amount of mistrust, and in this age of digital retailing, dealerships are facing a lot of pressure to be more trustworthy regarding prices.
Cox Automotive has released its latest white paper titled "Optimizing Rebates & Incentives for Consumer Digital Retailing Experience," which outlines the importance of "providing accurate price data to prospective customers." It's no surprise that consumers value the convenience of online shopping and pricing because, if offered correctly, it's fast, easy, and doesn't require going into a store and talking to an actual salesperson.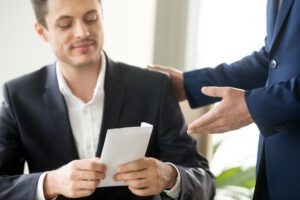 Cox Automotive's study compared the East Coast market and the West Coast market to determine accuracy and consistency of dealer service providers (DSP) in regards to conditional incentives, cash, and APR calculations. The study analyzed estimations of three competitive incentive providers and determined that there were huge inconsistencies in the data, which included a pricing range from $0 to $6,750 for the same exact vehicle. This meant that monthly payments ranged from $0 to $122 over 60 months, which adds up to an enormous difference in the overall cost of the vehicles.
When DSP information is inaccurate, customers receive wrong quotes including incorrectly determined incentives. The study found that two vendors overstated incentives between $500 and $750, which can lead to "a loss of credibility in pricing as well as a loss on deals and profit," according to a February 15th PR Newswire release. It is assumed that the overstating of incentives happens often and, in the eyes of customers, decreases the reliability of dealerships.
The report also places emphasis on accurate pricing and how it benefits both consumers and dealerships. In 2018, Kelley Blue Book found that only 24% of car shoppers were aware of all of the incentives available to them. With the increasing price of cars and interest, customers deserve to know about all of the benefits they can receive, so if dealerships were more up-front and transparent regarding the incentives they could offer customers, they might gain more credibility and a positive reputation.
Another white paper by Cox Automotive released in 2018 detailed how important digital retailing is in today's auto market. In fact, 63% of consumers reported their car shopping began online and there was a whopping 172% increase in customer satisfaction when they coupled online shopping with in-store shopping.
Dealerships should also take note of another 2018 study that showed that 73% of car shoppers used third-party websites to shop for cars as opposed to 53% who used dealerships' websites, meaning a better website (or even a smartphone app) could lead to more business. Cox Automotive's recent report indicated that "a consumer-friendly display featuring multiple transaction types drives deeper shopper engagement" because users can filter and sort options to get the best personal quote based on their preferences and needs.
The aforementioned personalized quotes include incentives, which need to be accurate because approximately 94% of new car sales reportedly include some type of incentive. Therefore, Cox Automotive recommends that dealerships find an incentive data partner who is knowledgeable in OEMs (including their incentives) and is dedicated to speed, consistency, and accuracy from the beginning to the end of every customer's shopping process.
Dealers, of course, want to make sales and customers shop to buy, but friction between the two can unhinge deals and cause the customer to look elsewhere. Losing even just one customer can lead to negative word of mouth and online reviews, which can cause a decline in business since word of mouth and online reviews continue to have a very large influence on where we go and what we buy.
In the end, it's up to dealerships to master digital retailing while staying honest and transparent with their customers.