Effective Oct 1, Jim Farley took the reins as the eleventh CEO of Ford Motor Company with a mission to strengthen Ford's automotive operations. Focused on building Ford's top performers further and expanding into "high-growth opportunities", along with developing a stable of electric vehicle and autonomous technology, the new CEO began his post with a shuffle of the carmaker's top leadership.
CFO Change-Up
Effective immediately, John Lawler becomes the CFO overseeing finance and Ford Motor Credit with more than 30 years of experience at Ford. Outgoing from the position is Tim Stone who will become COO and CFO at ASAPP Inc., although Stone will help transition Lawler into the role over the first half of October.
Lawler's previous roles in Ford Motor Company position him well for success. He has served as CEO of Ford Autonomous Vehicles, VP of Mobility Partnerships, president of Ford China, and corporate controller and CFO of Global Markets and head of worldwide strategy.
Farley said of Lawler, "John knows our company inside-out, has a clear view and great ambition for what Ford can be, and articulates what's needed to get there. As CFO, he will help assure we have the means to fund those ambitions."
Chief Information Officer Vacancy
Also announced is an upcoming opening at the Chief information Officer position as Jeff Lemmer plans to retire at the end of 2020, having spent 33 years with the carmaker. "Jeff has been an outstanding leader at Ford and that was never truer than this year, when he and the IT team kept our company fully connected and operational during the pandemic," Farley said. "Ford shifted more than 100,000 people around the world to remote work virtually overnight because of COVID-19, and our information systems haven't missed a beat."
No replacement has been named as yet, although Ford plans to split the role between Lincoln Motor Company and the parent Ford brand.
Shifting Focus for Joy Falotico
Having served as Chief Marketing Officer for both Ford and Lincoln brands for the past three years, Joy Falotico will be dedicated solely to building Lincoln. That shift will occur when a new CMO is appointment in the coming days or weeks. Kumar Galhotra, Ford's president of The Americas and International Markets, says the chance will help grow Lincoln, a brand that has been building in popularity both at home and in the Chinese market.
Key Goals Outlined by Farley
Farley's vision as the new CEO builds on the Blue Oval's upward trajectory in the market. Plans are to improve quality, reduce costs, and accelerate the restructuring of underperforming businesses, according to the news release. The intent is to allocate more capital into its strongest-performing vehicles and businesses, expand commercial vehicle business using connected services, and offering unique EV models and more affordable cars to the market.
The well-respected carmaker is targeting 8% revenue before interest and taxes with improved cash flow.
"During the past three years, under Jim Hackett's leadership, we have made meaningful progress and opened the door to becoming a vibrant, profitably growing company," Farley said. "Now it's time to charge through that door."
"We are going to compete like a challenger – allocate capital to higher growth and return opportunities to create value – and earn customers for life through great products and a rewarding ownership experience."
---
Did you enjoy this article from Jason Unrau? Read other articles from him here.
Be sure to follow us on Facebook and Twitter to stay up to date or catch-up on all of our podcasts on demand.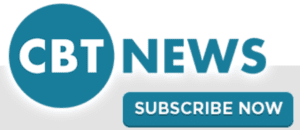 While you're here, don't forget to subscribe to our email newsletter for all the latest auto industry news from CBT News.