Relationships Bring Value Added Benefits
By Russ Chandler
Most, if not all dealerships have different providers that they work with to ensure things run smoothly. There are tons of useful providers out there for dealerships to leverage — providers for marketing, finance, inventory management, lead generation, website management, and the list goes on. In most cases, dealerships end up paying for these services on a month-to-month basis.
Dealerships will sign up for a specific service, pay a monthly fee, and gain access to a plethora of different tools. Given how comprehensive and beneficial a lot of these services are, they're obviously worth purchasing.
Monthly subscription services give dealers the ability to plan out their own strategies, as well as observe how their campaigns are performing. They are, in fact, very useful.
Many dealerships aren't aware that they can do so much more. Because month-to-month contracts worked (and often still do to some capacity), the demand for month-to-month services skyrocketed.
With demand at an all-time high, vendors responded by creating products and services that would still be profitable in a month-to-month format. 
Of course, the problem with this is that now the market is literally filled to the brim with a bunch of "okay" products (that do exactly what they need to do) with few products and services that go above and beyond. This is where partnerships come into play.
Unlike your simple, run-of-the-mill vendor, partnerships allow you (the dealer) to work closely with the folks who are developing and configuring the tools and services you use — often for an extended period of time.
Instead of reaching out to a customer service rep when you have issues, you're often provided with your own account rep — someone who can personally help you make the most of their products and service in order to ensure success.
Now, let's be clear: Although annual partnerships are a fantastic way to surpass your dealership's lofty goals, they won't make sense for everyone. However, the folks who really could benefit from annual partnerships should take advantage of them. Here are some of the reasons where it would make sense for your dealership to adopt a partnership:
Your Dealership Wants A Close Working Relationship
One of the first benefits you'll discover when entering an annual partnership is that you'll forge close, working relationships with your account representative. Instead of being provided with software to install and use on your own, you get your very own account rep to assist you.
And since you're gonna be in it for the "long haul," your account reps will be there to help you develop long-term strategies and maximize performance. With monthly agreements, dealerships will typically call or chat with a faceless, often nameless customer service representative and receive a list of possible solutions for their issues.
With partnerships, however, assigned account reps can help you resolve issues one-on-one (without the phoned-in response) and sit down with you to determine how you'll be able to determine (and achieve) your dealership's goals.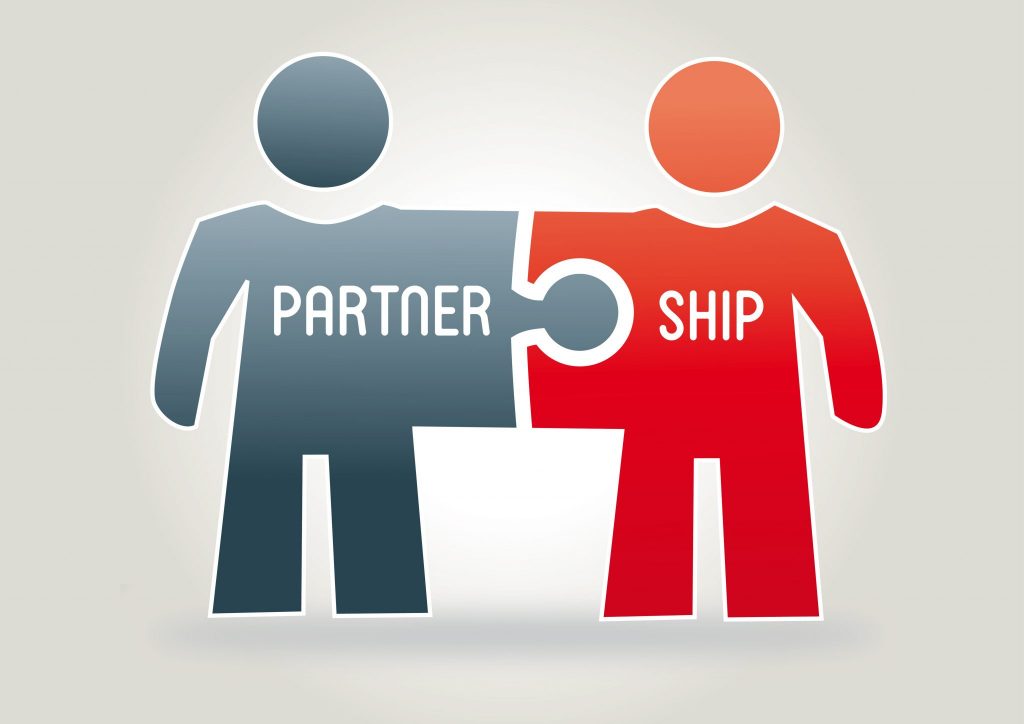 In addition to going to your account reps for assistance, many of them will take the time to reach out to you to see if things are running smoothly. They'll often ask about how your campaigns are running, how your inventory looks, if your website is running well — and heck, they might even call to see how business at the dealership is going. I'm not saying you're gonna become best buddies with your account rep, but knowing each other on a first-name basis certainly helps.
The more you communicate with your account rep, the better your account rep will understand what works and what doesn't work. They'll also gain a thorough understanding of your preferences, budget, inventory and services. Essentially, the better your account rep understands your dealership's operations, the more likely you are to succeed. 
Your Dealership Seeks More Advanced Features
Along with saving money, and having the opportunity to work closely with account reps, you'll also have access to advanced features, tools and services that wouldn't normally be available to someone in a month-to-month agreement. Again, because you're in it for the long haul, having access to these advanced tools makes lots of sense.
In addition to having access to advanced tools and services, partnerships often also provide early or exclusive access to newly developed features. QA testing plays a huge role in how successful certain platforms are. Being able to directly assist with the further development of these tools is nothing short of amazing.
Not only are you helping the developers make the tool more efficient (and worth the cost of an annual agreement), but you're using technology that most other folks haven't even heard of yet. This gives your dealership a great competitive edge.
The next time you realize you don't have that feature, enhancement or help that you wish you did, it might be because the month-to-month provider your working with couldn't include under that type of relationship.
Develop Long Term Strategies & Goals

Depending on the complexity of your dealership's goals and its current problem areas, the account rep you're assigned with an annual partnership will likely want to explore your current strategies and tactics in more depth. This is in order to develop more long-term, advanced strategies that can help your dealership continuously achieve both small and lofty goals.
Here's how it typically works: account reps will want you to pull specific data using their tools and services. When the necessary data is pulled, the account rep will go over it with you and assist with developing a logical plan of action. Again, since your dealership would be in it for the long haul, your account rep would have the opportunity to check out your progress, and make changes to your strategy along the way. In a nutshell, you don't have to go about strategizing your next steps alone — which brings me to the final reason why someone would want to make the switch…
Looking to Overcome Challenges Together
It's extremely common for dealerships to see their seemingly "kick-ass" marketing and lead generation strategies fall flat. The most successful dealerships across the nation, with the most solid strategies, all likely experienced a tremendous amount of failure before finally reach an epiphany of sorts. Most, if not all, successful strategies are built on years of constant testing and experimentation.
If your dealership is serious about taking the time to come up with long-term strategies that lead to a successful ROI, then annual partnerships are going to be your best bet. Although there's nothing wrong with hopping from tool-to-tool if services don't work out as planned, your dealership might miss out on possible growth opportunities that they didn't even know existed because they never continued to give these tools, strategies and relationships a chance.
Now, you might find that annual partnerships might take a bit of time to "get going" but working alongside a subject-matter expert to try and find the root of your dealership's conversion issues will almost always lead you to more fruitful growth, and more advanced strategies going forward.
One of the other reasons why it would be good idea to stick with a strategy is that switching products and services constantly might reflect poorly on you — the marketing/internet manager. The perspective of your GM might be that you don't know what you're doing because a) there's been a lack of successful results and b) why would you switch products al the time anyway? Instead of spending most of your time looking for new products, you can spend more time improving the one you have – and that will reflect better on you.
With little to no differentiation between so many tools, dealerships are competing on the same level; and that makes standing out extremely difficult. Partnerships allow dealerships to gain access to specialized tools and assistance that can help them rise above the competition.
Although there are definitely perks to sticking with a month-to-month agreement, annual partnerships aren't going away anytime soon. The faster you forge these relationships and collaborate on core-goals, the better off you'll be.