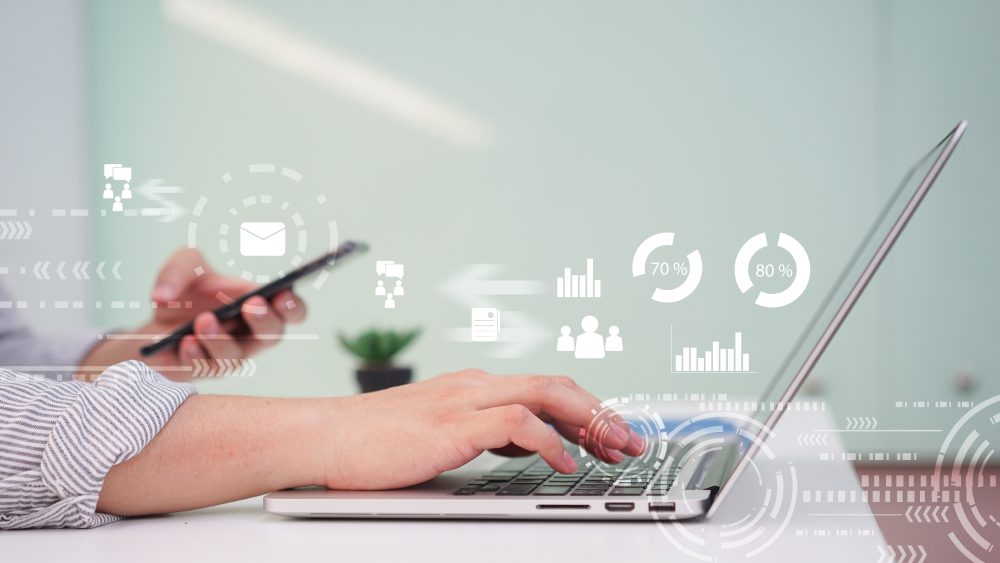 Spring has sprung and it may have you in the mood for some spring cleaning. A strategic place to start is with your CRM. Most of the data you collect comes from your CRM. Is it helping you sell more cars, generate more leads, have more productive conversations with customers, and drive customer retention and loyalty? 
A profitable dealership is only possible when you create, manage, and nurture good relationships with your customers. If your current CRM is falling short of helping you reach your goals, now's the time to look for a better solution. The following rules for selecting the right CRM for your dealership will help you manage a process that can be a large, ungainly can of worms.  
1. Integrations are key
The more system integrations, the more powerful the CRM. Integrations also lead to ease of use which is a significant competitive advantage. Look beyond the DMS to integrations with vendors, partners, and third-party tools for marketing, trade appraisal, F&I, and more. The goal is to be able to fully work a deal in the CRM and then push it to your DMS for targeted, coordinated, and consistent messaging. Don't forget digital retailing tools. Studies show that 85 percent of consumers would be more likely to buy from a dealership that offers digital retailing. Make sure all deal information from your digital retailing platform can flow into your CRM and desking solution and any deal updates automatically flow back to the customer without rekeying information. This makes a significant difference in transaction time and greatly enhances the customer experience. 
2. Robust reporting is good for ROI
Reporting capabilities are crucial for ongoing efficiency, growth, and profitability. As no dealership is exactly the same as the next, reports should be customizable to fit your specific needs. Select a solution that allows you to add or remove fields, specify employees or departments, and apply filters. Don't forget reports on your marketing campaigns. A CRM should provide a drill-down on past and current campaigns so you can do more of what's making you money and less of what's costing you money. 
3. Mobile applications keep employees on the go
Customers are more mobile than ever before, and they expect the same from your dealership. Mobile applications including a driver's license scanner, VIN scanner for appraisals, and mobile desking speed up the buying process. They also ensure employees don't leave customers alone (when buyers' remorse can see t in) to dash back to their desks and enter information. 
4. Enterprise view leads to a better customer experience
An enterprise view of customer activity is a must if you own multiple stores. A customer belongs to your brand, not to one store or one employee. Too often stores hoard information but this only leads to a negative customer experience. Consider that a customer is very valuable to one store so receives the red carpet treatment. But if they go to another store and have no buying history in that store's CRM the customer experience will surely disappoint. 
5. Personalized communications win sales
Communications that don't provide personal, relevant, and valuable information are simply spam in a customer's eyes. Make sure your CRM houses all the pertinent information about every customer and you can easily use that data. The CRM should log preferred communication channels, track vehicles of interest, how much money they've spent with your store in the past, etc. Use business rules and campaign tracking to automate tasks and content and then add the personal touch with a line about how you can specifically help them. 
6. Proper support drives utilization and success
Training and performance management are vital components of your dealership's success with a CRM. You want a partner that provides live, hands-on guidance and on-site assistance during implementation and ongoing performance management. Make sure training doesn't only cover how to use the system but also trains staff to use the system according to your preferred processes. 
These rules will help you start evaluating CRM software, but you also need to ask the right questions of every vendor to develop an apples-to-apples comparison of systems. A solid comparison will help ensure you buy a system that isn't more complicated than what you need or an out-of-the-box tool that offers only surface-level functionality. Here's a list of questions to get you started:
What operational challenges do we need to solve?

 

What processes do we lack that could improve the customer experience?

 

Does the CRM integrate with tools we already use?
Is data easily imported and exported?
Is it easy to customize the system and workflows to support our business model?
How long does implementation take?
Are both sales and service data and transactions tracked in the customer record?
Is there a dealer in my 20 Group using a system so I can get first-hand opinions and feedback?
The decision to switch to a new CRM shouldn't be taken lightly. It houses all of your valuable customer data and keeps you on track to meet or exceed business goals. Use these rules and questions as a jumping-off point as you begin your CRM spring cleaning.
---
Did you enjoy this article? Please share your thoughts, comments, or questions regarding this topic by connecting with us at newsroom@cbtnews.com.
Be sure to follow us on Facebook, LinkedIn, and TikTok to stay up to date.
While you're here, don't forget to subscribe to our email newsletter for all the latest auto industry news from CBT News.