As the new year begins, dealers are looking to get maximum effort from their entire team. Celebrated trainer, speaker, and CEO of DealerPRO Training, Don Reed, dives into ways dealers can get maximum effort specifically from their service and parts division, on this episode of Service Drive.
In this segment, Reed breaks down four strategies including:
Shop meeting: Identity what challenges there are with processes and equipment. Be sure to include the technicians, service advisors, and parts department. Ask the fundamentals question: If there was just one thing that I can do to make your job more enjoyable and productive, what would that be?
Equipment: The majority of the time, your employees are looking for something they need to make their job more productive whether it's new machinery or faster internet.
Training: Make sure that every employee is up to speed and gets refreshers on the systems in place.
Compensation: You need to compensate in order to motivate. Top performers need to be compensated appropriately in order to retain them. However, dealers need to carefully consider what type of pay plan works best for their employees. Reed recommends an hourly base-wage supplemented by a performance bonus. Give yourself the dealer, a pay raise in gross-profit, and give your employees an opportunity to earn more money.
Be sure to watch the entire episode of Service Drive with Don Reed above for more expert insight and advice.
---
Did you enjoy this episode of Service Drive with Don Reed? Don't forget to share your questions and comments with Jim Fitzpatrick at jfitzpatrick@cbtnews.com.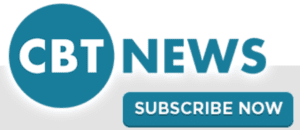 Be sure to follow us on Facebook and Twitter to stay up to date or catch-up on all of our podcasts on demand.
While you're here, don't forget to subscribe to our email newsletter for all the latest auto industry news from CBT News.