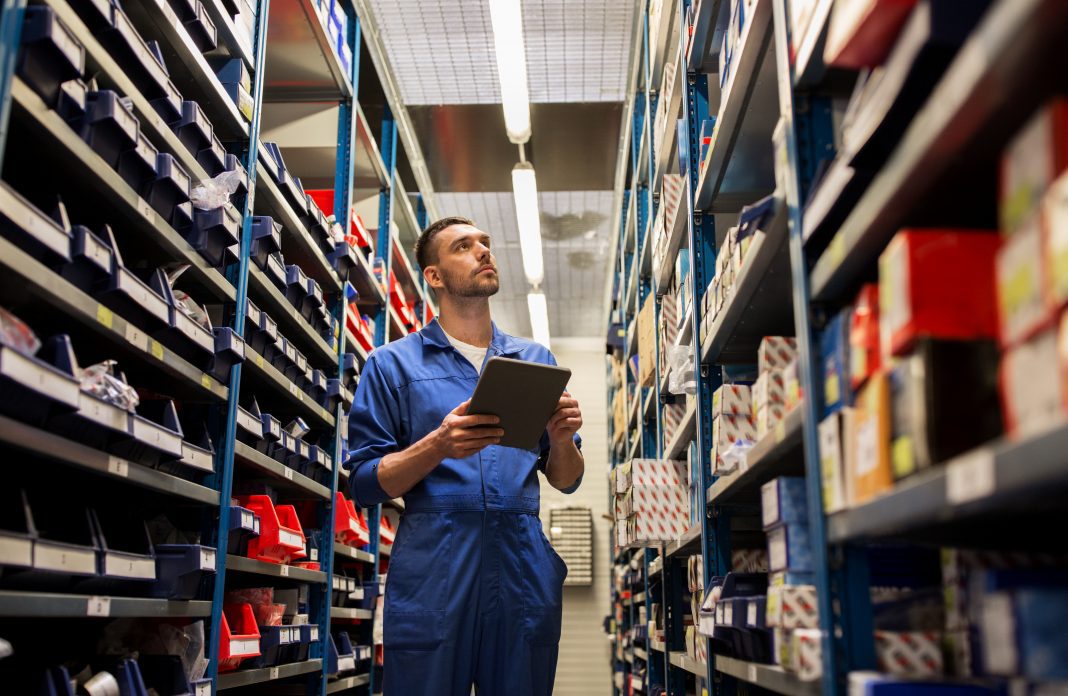 If you're CVS, Walmart or Costco, people stop by for random things anytime you're open. And the traffic is high. But, as a dealership parts department, no one is stopping to walk through your parts to browse the shelves – even if you let them past the counter.
Customers don't need you until they need you. And even if they need you, they may only get one thing because they don't see everything you have to offer. So other than opening up your shelves so customers can cruise through your inventory while waiting for their service appointment, what else can you do to increase parts sales?
Let's look at a few possibilities as we consider how you can market your parts department.
1. Be found where your customers are searching
Yes, studies show that 97% of most people begin looking online when searching for what they need. And they'll start and even complete their buying process online.
If you don't have an eCommerce portal for people to purchase parts, it's time to put that up. And make sure you can deliver overnight because of Amazon. Here's an example of Luther Brookdale Mitsubishi's eCommerce parts portal.
If we've been taught anything over the last year, it's the importance of service, and assisting the customer begins online. Making it convenient for them makes the sale and keeps them with you. Because 70% of the buying process can be completed before any conversation occurs with your customer, you need to provide opportunities for them to purchase parts online. Making it easy for customers to buy from you is critical.
2. Educate your customer
Consumers think that OEM parts cost more, and, in some cases, they're correct. But it's for a reason. As Edmunds suggests, "The saying "you get what you pay for" rings true here. Some aftermarket parts are inferior because of the use of lower-quality materials." So, this is an opportunity to provide some education.
In the parts area, waiting room, on YouTube, and through a monthly email, you can find opportunities to discuss or insert a comparison chart between the parts and accessories you offer and the items a consumer will find at a parts store or independent mechanic. Of course, the price will be one thing to compare, but there's also the problem of whether you or the OEM will warranty the part if it causes damage.
At your counter or your online store, the consumer can pick any part and have the one choice that works. You can assure them of its quality and ability to work with their car. They will also know it comes with a warranty.
Yes, price is important, but so is peace of mind for the customer. Educating them on the slight differences in price versus the enormous expense of extra repairs can make a difference. Letting them know that you may be less expensive will create a lifetime customer.
3. Get away from the dealership
Sadly, we've become accustomed to doing everything digitally – including reaching out to people. Sending emails, buying PPC ads, having a CRM, and working on organic search is vital. But there's no substitute for face-to-face interaction with people.
In almost any location, we have an opportunity to bring parts and set up booths at car shows, farmers markets, go-kart races, and any other place our local customer frequents. If your customer isn't coming to you, then you can go to them, show you care by supporting what they're doing, and bringing along some of your hottest items to sell. You can also bring an iPad or laptop (with 4G or 5G service capability) and help them see the ease of ordering from your online store.
Building the right customer relationships is vital for your dealership, and one of the best ways to do that is through face-to-face interaction. It will build loyalty and trust, introduce them to what's available, provide opportunities for education and show you care about what's important to them.
Dealerships are heading into uncharted water in many ways. Service is becoming more important, putting the customer first is becoming essential, and meeting their needs with delivery and personal attention can make all the difference. In many ways, it's as if we are moving backward in time to an era of service when driving up to a gas station would bring out someone to wash the windows and check the oil.
The truth is, abundantly meeting the needs of the consumer is service. And service is everything it's cracked up to be. If you can market that, you'll grow your parts department.
---
Did you enjoy this article from Steve Mitchell? Please share your thoughts, comments, or questions regarding this topic by submitting a letter to the editor here, or connect with us at newsroom@cbtnews.com.
Be sure to follow us on Facebook and Twitter to stay up to date or catch-up on all of our podcasts on demand.
While you're here, don't forget to subscribe to our email newsletter for all the latest auto industry news from CBT News.