"VIN-specific" marketing has become an increasingly popular and overused term. Countless companies are saying they have amazing VIN-level marketing platforms. But, the ugly truth is that not all marketing platforms are built the same. In fact, most haven't been built at all. Many are carbon copies of the same SEM or Social Media platform in different packaging.
After tracking trillions of VIN interactions and running over 50 million VIN-level campaigns, here's what LotLinx recommends asking before selecting an inventory marketing vendor.
Does this vendor…
1: Have a clear understanding of the automotive universe?
The automotive industry is one-of-a-kind and ever-changing, and your advertising should reflect those changes. Working with a vendor that doesn't understand the fluctuating market could have an effect on the success of your campaigns. For example…Do they have access to SaaR, shopper, and sales data for every brand and every DMA?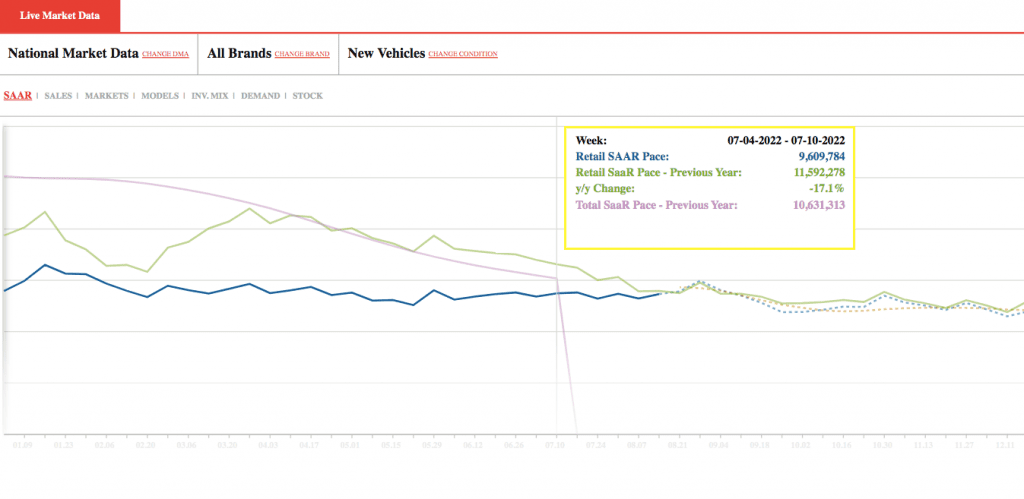 2: Have an understanding of how your competitors' business stacks up against your own?
Can they provide a sales breakdown for the top stores in your area? They should. 
Much like understanding the market as whole, understanding the unique business operations in your local market is essential to supporting your marketing outreach. Vendors should be sure you're putting your most competitive face forward. 
3: Speak about your inventory as a whole – or about specific units on your lot?
This is the big one: Can they measure your marketing success and inventory exposure at the VIN-level?
Every other department within a dealership is run at the VIN-level. A solid vendor will operate your marketing that way too.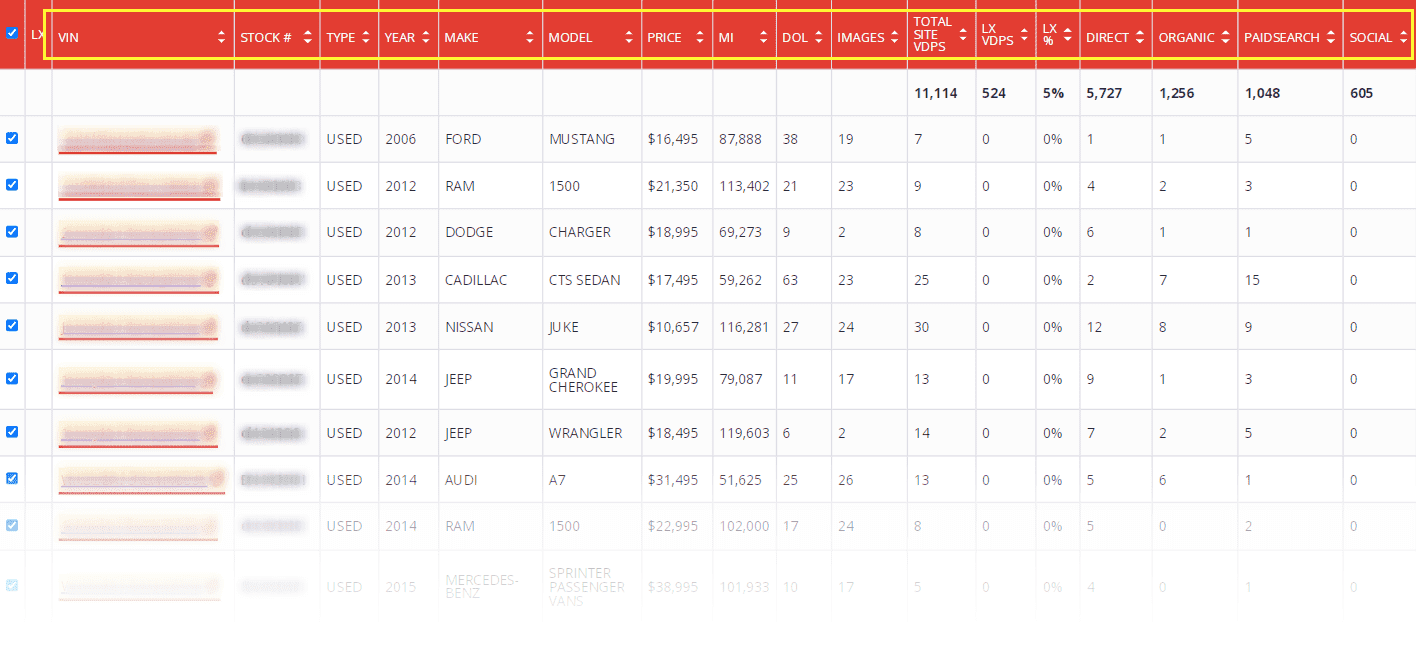 4: Use a blanket approach – or do they have an understanding of your unique dealership goals?
If a vendor cannot analyze your inventory at the VIN-level, they probably can't promote it that way either. Be wary of vendors who pitch one-size-fits-all marketing solutions that do not address the inventory on your lot.
5: Understand everything about every car for sale in the market?
Having access to your competitors' pricing and demand trends is a proactive tool when building your go-to market strategy.
6: Understand how to properly price inventory to benefit your bottom line?
All too often, decreasing price is the first step dealers take to increase vehicle demand. However, working with a vendor who understands market pricing trends can help dealers avoid this costly option. 
7: Provide generalized recommendations – or can they identify specific areas of waste and risk?
Are they pulling data from sources like inventory mix, days-on-lot, and pricing trends to

evaluate your spend

?

Specifically understanding each VIN on your lot means specifically identifying areas of over- and underspend on every unit. Once these trends are identified, you can make budget-saving adjustments to your campaigns.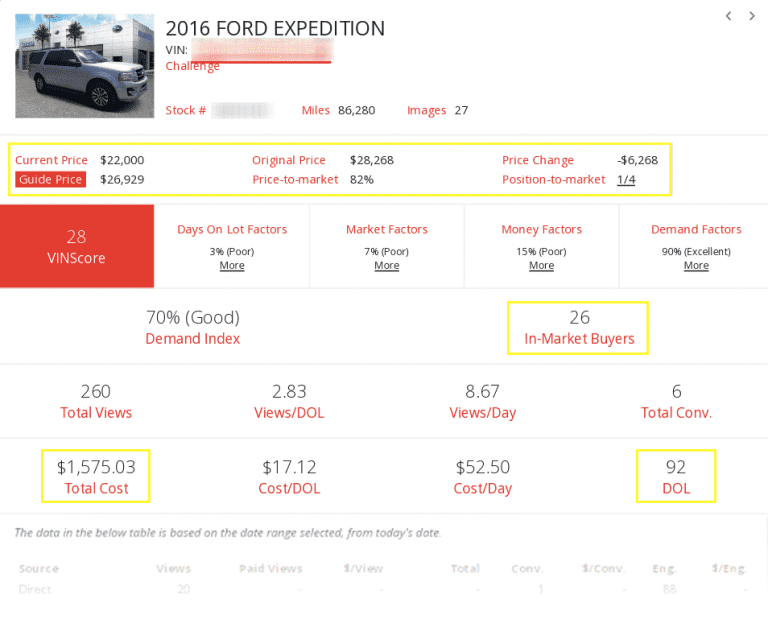 8: Promote your inventory to the enormous pool of window shoppers – or only target low-funnel buyers?
Quantity does not equal quality, and high traffic does not equal sales.

Be sure you understand the audience your vendor is targeting before you spend money trying to reach them. 
9: Use unbiased, proprietary data or are they repackaging another vendor's platform (ie. Facebook)?
Don't waste your money with a vendor that's simply turning around and paying another vendor. To avoid overspending, take the time to understand the technology behind the service you're trusting with your marketing. 
10: Have a proven track record of increasing dealership market share?
You wouldn't partner with a vendor unless real dealers can vouch for the effectiveness of the platform, right? Always do your research before you buy. 
How do your current vendors stack up in these areas? Do you believe they have a truly VIN-specific marketing approach?
If not, try gaining a deeper understanding of your inventory with the free VIN View Optimizer tool. Walk through your inventory with a LotLinx retailing expert to make the most of your experience by visiting www.lotlinx.com/risk. Heading to NADA? Stop by the LotLinx booth #6019 to meet with our team. Schedule a meeting ahead of time by visiting www.lotlinx.com/nada-2023.
---
Did you enjoy this article? Please share your thoughts, comments, or questions regarding this topic by connecting with us at newsroom@cbtnews.com.
Be sure to follow us on Facebook, LinkedIn, and TikTok to stay up to date.
While you're here, don't forget to subscribe to our email newsletter for all the latest auto industry news from CBT News.