The first ever virtual National Automobile Dealers Association (NADA) show is coming to an end. The virtual experience began on Tuesday, February 9 and ran through Thursday, February 11. The three-day event highlighted the direction of the retail automotive industry in 2021. Originally scheduled to take place in New Orleans, LA, the NADA show was moved to a virtual experience due to the ongoing COVID-19 pandemic. When the announcement was made to go virtual, 2020 NADA Chairman Rhett Ricart called the 2021 event, "the most important NADA show." In the welcoming presentation, Ricart honored the NADA Show Committee, led by Chairman Tom Holcombe, for their efforts to quickly assemble an experience that brought all the elements of an in-person show to a virtual platform.
The event featured over 60 workshop topics with live chats, franchise meetings with top-level OEM executives, an expo hall featuring more than 200 exhibitors, powerful networking opportunities, a series of distinguished speakers, super sessions diving deep on topics impacting the automotive industry, and live stage events with some of the most well-known influencers and leaders in the industry.
The virtual experience provided an avenue for many first-time attendees to participate. The annual event usually brings together over 25,000 dealer principals, general managers, and other dealership executives. However, the 2021 show gave new leaders the chance to attend without having to pay for travel expenses. Leaders from dealership business sectors such as marketing, fixed-operations, finance and insurance, among other departments were all encouraged to participate in the show. 
Day One Recap
The show opened on the main stage with Ricart praising dealers and industry leaders for their resiliency throughout the ongoing pandemic. 
"After the year we've been through, I know one thing is for sure; we are a bullet-proof band of brothers and sisters," said Ricart. "We're stronger, tougher, and a little wiser. And I've never been more proud to be an automobile dealer."
Ricart looked back on 2020, commending dealers for keeping people on the payroll, reformulating business models, prioritizing the health of customers and employees, and continuing to sell and service cars.
Ricart then shared a conversation he had with Mark Wahlberg, actor and new car dealer. Wahlberg recently began building his presence in retail automotive through his business partnership with Jay Feldman of Feldman Automotive.
Wahlberg shares some of his acting experiences featuring well-known vehicles such as the Chevy Camero from the movie Transformers: Age of Extinction. He also shares how he got started in the industry with Feldman. Wahlberg says he's always had an interest in cars, citing a time in which he bought, fixed-up, and sold 18 vehicles on the same insurance policy in one year.
"I thought, who better to be in business with than someone who's hugely successful," said Wahlberg on his decision to partner with Feldman. "He's been great teaching me the business from the entry level up to where we are today."
The afternoon session featured the announcement of the Time Dealer of the Year. 40 dealers were nominated for the award, and each of them were recognized for their hard work and dedication to serving their community. Among the nominees, five finalists were honored including:
Doug Timmerman, President of Auto Finance at Ally, and Viktoria Degtar, Global Chief Revenue Officer of Time, announced DeSilva as the winner.
"I have to be honest, looking at the rest of the field, I didn't prepare a speech because it's such an impressive  group of dealers," said DeSilva. "What an honor to be here and to be named dealer of the year. I really think as dealers, we have a great opportunity to do good in our communities."
Ally Financial is providing Desilva with $10,000 to use towards the charity of his choice. Ally also awarded $5,000 to charity of choice by each of the other four finalists and $1,000 to the choice-charity of the 40 nominees.
Day Two Recap
Day two of the show was highlighted by a number of different sessions and workshops. One workshop that stood out was the Diversity in Auto Retail Super Session. The workshop consisted of a panel of minorities that addressed the current state of minority representation in the industry. The panel included Jeff Breeland of NADA, Ivan Figureroa of Steve Landers Chrysler Dodge Jeep RAM, Ray Fregia of Courtesy Auto Group, and Kathryn Mataga of Mataga Buick GMC Cadillac.
The session covered more than an hour of discussions on creating a growing culture of diversity and inclusion. Breeland says that data shows that less than 7% of ethnic minorities own new car dealerships based on over 18,000 rooftops across the U.S.
"I believe that diversity in the automotive industry is what makes us unique," said Figureroa. "Everyone has a unique background, personality, and nationality."
The panel covered the challenges facing minorities and women in the industry. The automotive industry must continue to grow in this area or face the consequences of falling behind. 
Other workshops featured on day two included solving disruptions in the service department, hiring and retaining the best technicians, creative ways to acquire used inventory, among many other sessions.
In Wednesday's What to Expect in Today's Political Environment, veteran journalist Bob Woodward breaks down the impact of a new presidential administration on the automotive industry. The 30 minute session covered a number of different topics from the nation's capital. Woodward has built a successful career with the Washington Post, covering major events and breaking news.
Wednesday's afternoon session featured Ford President and CEO, Jim Farley. Ricart had a conversation with Farley, discussing industry trends and a future outlook on the industry. Farley recently became the new CEO of Ford following the retirement of Jim Hackett.
Farley covered several updates on Ford's direction, including the company's recent decision to withdraw production in Brazil. The automaker is also working to innovate new technologies to continue competing with other U.S. automakers. Farley says the next few months could be challenging with the current lack of semiconductors. The shortage has caused the automaker to cut back production at several U.S. facilities. 
Farley also addresses the role of dealers and consumers as the company looks to continue advancing its electric vehicle technology.
"It's going to take time for our society to move to e-mobility," said Farley. "It won't be 100%. We still have a lot of rural customers who like the F-150 and have long-distance travel."
Farley referenced the growth of EVs around the world. The market continues to grow at a rapid pace in markets such as Europe and China. Farley expects the U.S. to follow the growth as more models are rolled out and offered to consumers. 
Day Three Recap
On the final day of the show, Paul Walser took the stage as the 2021 Chairman of NADA. Walser outlines his goals for helping dealers navigate industry changes over the next year. Walser also introduces Mike Stanton, NADA's new president and CEO. Stanton is set to succeed Peter Welch, who has served as the association's leader since his appointment by the NADA Board of Directors in 2013.
Before taking on the role as CEO, Stanton oversaw operations for NADA since 2018. Before working with NADA, Stanton served in roles with Nissan and Isuzu North America. He was selected and approved by an NADA Board-led search committee which was overseen by search firm Spencer Stuart according to the organization.
The last day featured several intriguing breakout sessions, covering topics such as mental illness awareness, cybersecurity awareness, motivating service advisors, driving dealer profitability, and many more.
Looking Ahead
While the virtual experience created many new opportunities for vendors and attendees, NADA officials are hopeful the show can return to an in-person event next year. The 2022 NADA Show is scheduled to take place March 10-13 returning to Las Vegas, NV. According to NADA Senior Vice President of Conventions and Expositions Steve Pitt, the 2023 show is expected to take place in Dallas, TX, with the event returning to its traditional spot on the calendar in January.
For a full recap of the 2021 show or for more information on future shows, visit nadashow.org.
---
Did you enjoy this article from Josh Isley? Read other articles on CBT News here. Please share your thoughts, comments, or questions regarding this topic at newsroom@cbtnews.com.
Be sure to follow us on Facebook and Twitter to stay up to date or catch-up on all of our podcasts on demand.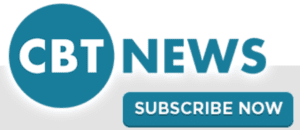 While you're here, don't forget to subscribe to our email newsletter for all the latest auto industry news from CBT News.