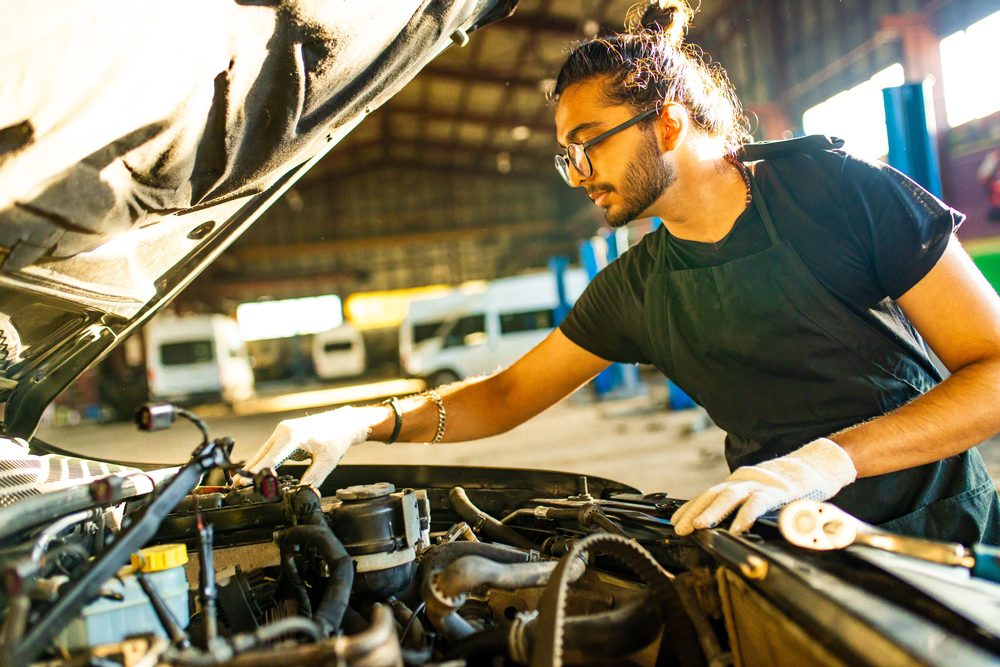 Recently we discussed the top KPIs you should monitor to ensure maximum profit in the New Year. One of the most important to consider is the Effective Labor Rate. Maybe you don't know what the Effective Labor Rate is or perhaps you are simply perplexed about how to improve it. Either way, we have the tips you need to grow by leaps and bounds in 2022. Implement these ways to work on Effective Labor Rate and you will skyrocket profits in no time.
What is Effective Labor Rate?
ELR is a critical calculation that evaluates when the service departments makes each billed hour as total profit. The amount reveals whether or not your service team is maximizing the full potential of the shop.
As an example, we can look at a shop with a posted labor rate of $110 an hour and monthly gross profit totaling $75,000. This shop has four full-time technicians that work 800 hours for the month. 
For this dealership to have a perfect rate, the revenue would have been $88,000 ($110 x 800 hours). However, only $75,000 was billed, making the ELR $93.75 ($75,000/800 hours) instead of its full potential. With that in mind, this example is still a look at a decent ELR, but there's always room for improvement. 
5 Steps to Maximize ELR
1. Start by Monitoring It
Of all the KPIs you are watching, the ELR is one of the most important. It should be on your radar continuously and reviewed often. As the service manager, you want to check in on the ELR at least weekly, if not daily.
When the Effective Labor Rate starts to drop, you can take immediate steps to figure out the problem and repair it. The faster you act, the less money you lose. 
2. Look at the Repair Orders
At the end of every month, you should take a closer look at the ROs. Examine how many there are for each service advisor and make corrections as needed. 
3. Rethink the Pricing
If you need to bump up the ELR, you can start by looking at how the pricing is structured. A comprehensive plan involves looking at your market demand and operating costs. However, you don't want to overlook the competition in the area and your goals. 
If you think that your dealership's pricing is too high compared with the market average, take another look. This is often a misconception that simply requires an in-depth evaluation to counteract. Even in 2017, AAA showed that average labor rates could exceed $200 per hour. 
4. Watch Discounts
Discounts are a great incentive to bring in new customers and reward your loyal clientele. You can carefully plan out these discounts to ensure benefit to both the client and the dealership.
Where you can get in trouble is offering discounts when they aren't required. If you throw discounts around without much thought, you are throwing money away and damaging the Effective Labor Rate in the process. 
5. Hold Your Team Accountable
Before you can expect too much from your team, you must first train them. All of the techs and service advisors should understand what you are attempting to achieve. You should look at how to prepare quotes and price work appropriately.
Once the entire service department is trained, it's time to hold them accountable. When you work as a team, it becomes much easier to achieve a higher ELR and maximize profits. 
---
Did you enjoy this article from Brian Jones? Read other articles on CBT News here. Please share your thoughts, comments, or questions regarding this topic by submitting a letter to the editor here, or connect with us at newsroom@cbtnews.com.
Be sure to follow us on Facebook and Twitter to stay up to date or catch-up on all of our podcasts on demand.
While you're here, don't forget to subscribe to our email newsletter for all the latest auto industry news from CBT News.