New Zealand has officially reopened for business. After being in strict pandemic lockdown since March 23th, the small nation in the southwestern Pacific Ocean has declared they've eradicated the coronavirus and are ready to resume normal living.
Prime minister Jacinda Ardern said, ""Today, I can announce that [the] Cabinet has agreed, that we will now move to Level 1 to get our economy back to normal again. And we will start almost immediately."
New Zealand has not had a reported case of the novel coronavirus for 17 days, leading their experts to believe that the nation has successfully prevented transmission of new cases with their lockdown. And now, they believe it's reasonably safe to get back to business. 
How New Zealand's Auto Industry Fared
When the pandemic response was initially implemented, New Zealand's auto industry ground to a halt. Franchised dealerships were permitted only to sell parts, or to provide parts and repairs for vehicles in use for essential services. No retail car sales were allowed, and in April, New Zealand's car sales were down by 90 percent compared to the year before. Those numbers are small compared to other nations, though, as a normal April is around 11,000 cars sold.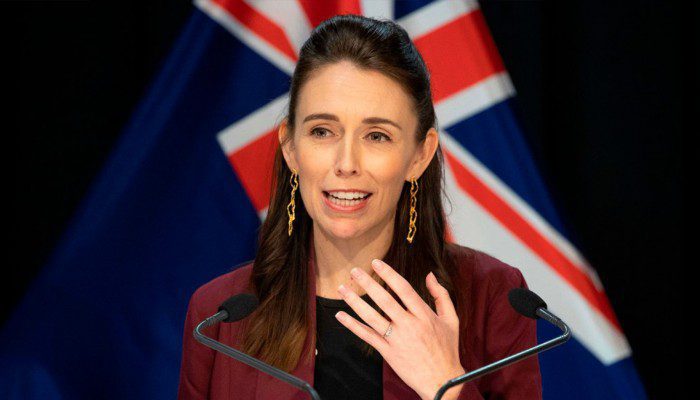 It's just now that new vehicles can be sold again, at a point where unemployment is high and businesses are only beginning to bring their staff back. New Zealand's Motor Industry Association's chief executive, David Crawford, expects that it will take months as well as government intervention to resume a normal flow through the dealership. New Zealand has an aging fleet with many inefficient models over 20 years of age still on the road.
"By providing a financial incentive for people to take those cars out of the fleet, they can then buy the next car up and that has a flow-on effect from the bottom-end right through to the top-end," he said.
"We think vehicle scrappage needs to be looked at and we believe the government should set up an industry working group to see if we could develop one to work in the New Zealand context."
Related: Reasons to Look Forward to the Post-Pandemic Auto Climate
How New Zealand's Recovery Impacts the US Auto Industry
What's interesting to note is that New Zealand doesn't currently have any automotive manufacturing of its own. All vehicles are imported from other nations to the tune of $3.28 billion annually. American cars make up approximately 9 percent of the new vehicles imported into the nation, far behind Japan who is the top provider.
Still, $291 million US in vehicle exports in 2019 accounts for nearly 8,700 units. Another $26 million in used passenger cars was exported to NZ in 2019.
Worlds apart physically, New Zealand and the United States might have limited interaction in the automotive industry. They're only 15th highest in volume of vehicles imported from the United States, and nothing coming the other way. It isn't significant, but it does allow another venue for manufacturers to ship their new cars. The hope and expectation is that other nations are not far behind – nations with larger vehicle import profiles.
The modest number of cars exported won't have any implications for auto dealerships in the United States, but it does signal further hope in recovery at home. When the coronavirus is contained and business can resume a sense of normalcy like it has in New Zealand, manufacturers and dealers alike will be able to ramp up production, although it will probably look different than it did before.
---
Did you enjoy this article from Jason Unrau? Read other articles from him here.
Car Biz Today, the official resource of the retail automotive industry.

Be sure to follow us on Facebook and Twitter to stay up to date or catch-up on all of our podcasts on demand.
While you're here, don't forget to subscribe to our email newsletter for all the latest auto industry news from CBT News.