Did you let almost $14,000 in gross profit slip away last month?
Let's assume your dealership offers web and mobile messaging options like text or chat. After all, messaging can generate additional leads and improve the consumer experience with convenience. But if you're not answering all those chats and texts (or not answering them well), you might be paying a hefty price.
Are You Missing Sales Ups?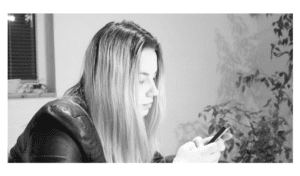 Our data at Contact At Once! show that dealership staff can miss almost half of incoming chats and texts. Plus, 1 in 3 of those identifiable shoppers actually go on to buy a car within 60 days. Missing even three could cost you a sale and, despite best intentions, the average dealership can miss more than that. Take a look at the estimates based on our data:
Lower Availability – The average dealer team is able to be online only half of the time that shoppers are looking. Instead of the 31 incoming chats the average dealer does get each month (because that is what they're available to respond to), they could be getting 62.
Missed Conversations – Just because they're "available" doesn't mean they actually answer shoppers, though. Dealers only answer on average 20 of the 31 chats they get, leaving quite a few opportunities to drift away.
29 Missed Interactions – About 70% of chats are interactive, so 29 of those previously missed conversation requests could have become real, back-and-forth interactions.
21 Missed Leads – Of those interactive chats, 70% convert to leads. By not having a team of messaging experts to back themselves up, these dealers missed out on 21 leads.
7 Missed Sales Opportunities – This is where the numbers start to hit hard. IHS Automotive says that 1 in 3 identifiable shoppers who chat end up buying. Because they didn't have the help needed to talk with more shoppers initially, dealers missed out on 7 potential sales.
$13,979 Total Missed Gross Profit – All of the above averages lead here…and this number speaks for itself.
The truth is that your team can't be everywhere all the time. And when things get hectic in the dealership, online messaging may be the first thing to get ignored—not the wisest approach in a world where consumer-to-business messaging is on the rise. We looked at numbers from a dealership customer recently, which showed that over half of their inbound inquiries from advertising now come in through a messaging channel vs. phone and email.
So What Can You Do?
Should you go hire a fully managed chat company to handle all your customer inquiries? No. CAO! still recommends you have your staff plugged into online conversations. Why? Because they are the most in-the-know in the moment about your dealership, your inventory and "is this car available?"—the number one question people ask via chat and text.
We recommend you take advantage of people and technologies: Have your team answer when they can and have messaging experts back you up immediately when they can't. We call it the automotive "tango." It's transparent to the consumer—the messaging platform automatically "switches" the conversation to an available agent (or maybe even a bot) on your backup team when you're busy. The consumer gets his questions answered, and you don't miss the chance to make a connection with the guy who just may be the 1 in 3.
As the old saying goes, you can't go broke making a profit.