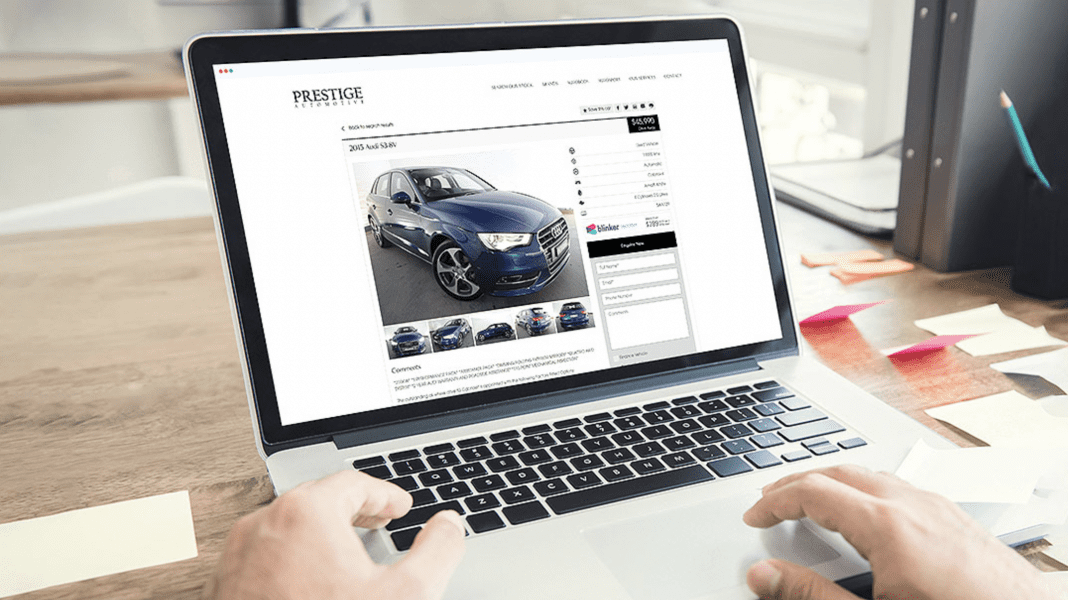 In today's sales climate, dealerships don't have to worry about an inability to move their inventory for a model year-end clearance. New and used cars are flying off the lot, and everyone is making a hefty paycheck to bring home. In this fast-paced world, keeping up with online vehicle detail pages can be an extreme challenge and often gets neglected; it's designated as a secondary task, but it's still just as important.
For customers, keeping your VDPs current has many benefits that can affect whether they choose your dealership or elsewhere. Accurate VDPs can also make life easier for the staff that responds to internet leads. Here's what customers expect when they shop online for a vehicle and why it can keep your team more efficient when VDPs are up to date.
What online shoppers expect
Each vehicle detail page or VDP contains information specific to a single vehicle's build. It identifies everything from its tech features and engine size to tire size and color. It isn't so much the vehicle specs that online shoppers want, but they are looking for these things.
Accuracy
The first and most important is VDP accuracy. If the shopper clicks through to a VDP, it's a high-intent action on a dealer's website and is one of the most valuable potential leads. When they fill in the contact form, email, or text for more information, what they see online should be 100% accurate.
For example, the listing should be fresh. If the unit online has already been sold and delivered, there's an extremely high chance that the mistake will cost you a customer. VDPs should not be used as a bait-and-switch maneuver because the shopper is uniquely interested in the make, model, and build they see before their eyes. 
With digital retailing available, listings need to be relevant in order for customers to begin the sales process online. A blunder here would certainly be enough to lose a customer.
An inquiry that comes in on a stale listing must be answered by someone in the BDC or a salesperson that handles internet leads. It takes time, and with a one in ten shot of converting the frustrated shopper to a sale, it's a source of frustration for your staff.
On-the-ground pictures
To entice potential buyers to contact the dealership, VDPs must contain photos. If the unit is on the ground at the dealership, then the VDP should have actual photos of the vehicle from all angles, inside and out. Stock photos are a faux pas if the car has arrived, and it's all but guaranteed to generate less interest.
Having stock photos or only a few pics of a unit often requires your staff to respond with more pictures. This could mean repeated visits out the to the vehicle by different staff, taking the time that could be better spent further down the sales funnel instead.
A written description
Pictures are worth a thousand words, but there's room for a couple hundred more in a text box in your VDP. The description on many dealer sites is copy-and-pasted from an OEM page, and that isn't very helpful to a consumer. Use that space wisely on a VDP with a personalized write-up by a live human being. It connects better with the shopper and can highlight unique features that draw a shopper closer to making an inquiry.
Without a written description, your staff will be filling in the blanks over the phone or by email rather than what they should be doing – setting an appointment or taking the next step in the digital retailing process.
VDPs are challenging to keep up with at the pace vehicles are selling, but there are also fewer vehicles on the lot to manage. Use them wisely to create higher-intent inquiries and to take a little bit of pressure off your staff.
---
Did you enjoy this article from Jason Unrau? Read other articles on CBT News here. Please share your thoughts, comments, or questions regarding this topic by submitting a letter to the editor here, or connect with us at newsroom@cbtnews.com.
Be sure to follow us on Facebook and Twitter to stay up to date or catch up on all of our podcasts on demand.
While you're here, don't forget to subscribe to our email newsletter for all the latest auto industry news from CBT News.