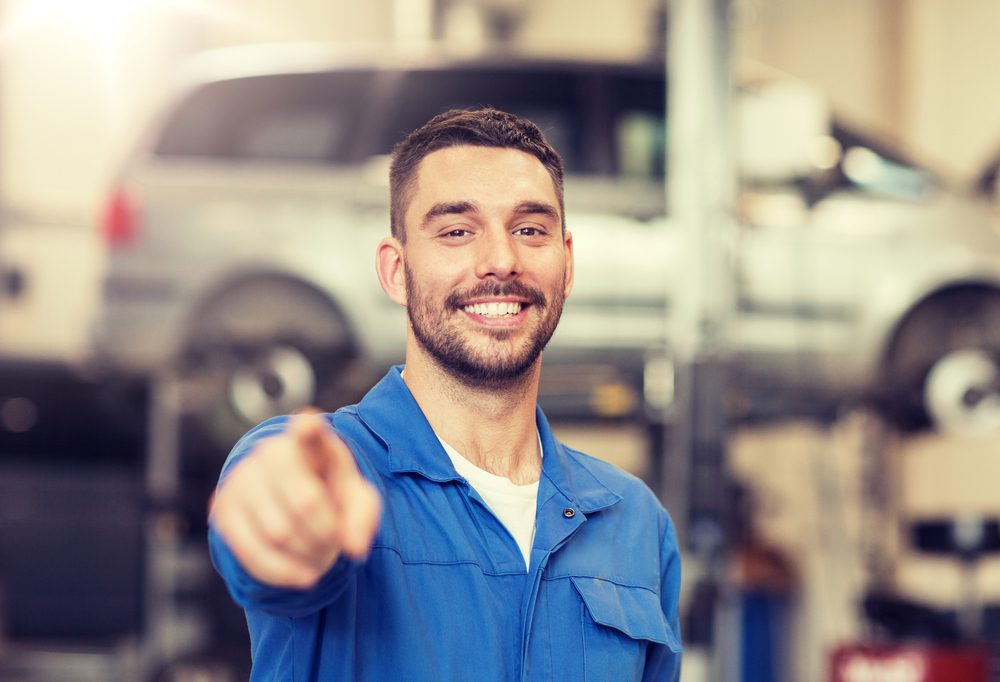 It isn't difficult to see that the auto technician position is demanding on the body. After twenty years of wrenching, most techs feel the pain, especially since 2 out of every 100 full-time auto mechanics are injured on the job every year.
That's why very few automotive mechanics will make it to retirement in the same position. Many of them will move onto greener and greater pastures to save their sanity, hearing, and body from additional harm.
However, you don't have to lose these valuable employees. You can transition your mechanics into other positions when the time comes. Here are a few to consider.
Service Advisor
The automotive service advisor is a professional operating as a liaison between the technicians and the customer. This valuable person identifies the needs that the car has and schedules the work. Who better to handle this position than someone that has done the work before?
Customer Service
Every dealership needs people that make the customers feel welcome. Whether it's to greet the customers or answer phones, there's a valuable need for quality customer service employees. You might even transition your auto mechanic to a concierge position if they are friendly and like people.
Car Detailer
If your mechanic still enjoys working with the vehicles but can't handle the stress of wrenching, you might consider putting them on detailing duty instead. Whether it is detailing the cars that are sitting on the lot or handling customer vehicles, the detailer can put their time and energy into making everything shiny and clean again.
Clearly, a detailing position will come with a significant pay cut, but for a mechanic nearing retirement it might not be a problem.
Property Maintenance
There are plenty of jobs that must be done around the dealership that a hands-on employee will enjoy taking care of. The property needs to look its best if you want to make a good impression on customers, so give that riding lawnmower to your retiring technicians.
You can also use this handy person as a maintenance employee. They can handle building maintenance, snow removal or cleaning.
Parts Technicians
Anywhere there is service, there's a need for a Parts Department. You want your customers to buy OEM parts from you, not aftermarket options from your competitors. That's why you need qualified parts representatives that can explain the benefit of your parts versus others.
Because the parts department works closely with the automotive technicians, it's helpful to have someone with experience on both ends. You could even place the retiring mechanic as the parts manager once they get the hang of it.
Salesperson
The most prominent position in a car dealership is a salesperson. Some mechanics enjoy making the transition from service to sales, so don't underestimate the option. Not only do the mechanics understand the ins and outs of cars, but many are ready to get out and try something new.
Of course, the mechanic must be good with people and have great communication skills, so this position won't be for everyone. However, there's no reason to hold someone back with the energy, drive and desire to move cars.
Retain Good Employees
If you've had an exceptional auto mechanic working with you for a decade, you don't want to lose that person simply because they are ready for a job change. Instead, find a solution within the dealership and help that person achieve new goals and reach new heights.
---
Did you enjoy this article from Brian Jones? Read other articles on CBT News here. Please share your thoughts, comments, or questions regarding this topic by submitting a letter to the editor here, or connect with us at newsroom@cbtnews.com.
Be sure to follow us on Facebook and Twitter to stay up to date or catch-up on all of our podcasts on demand.
While you're here, don't forget to subscribe to our email newsletter for all the latest auto industry news from CBT News.