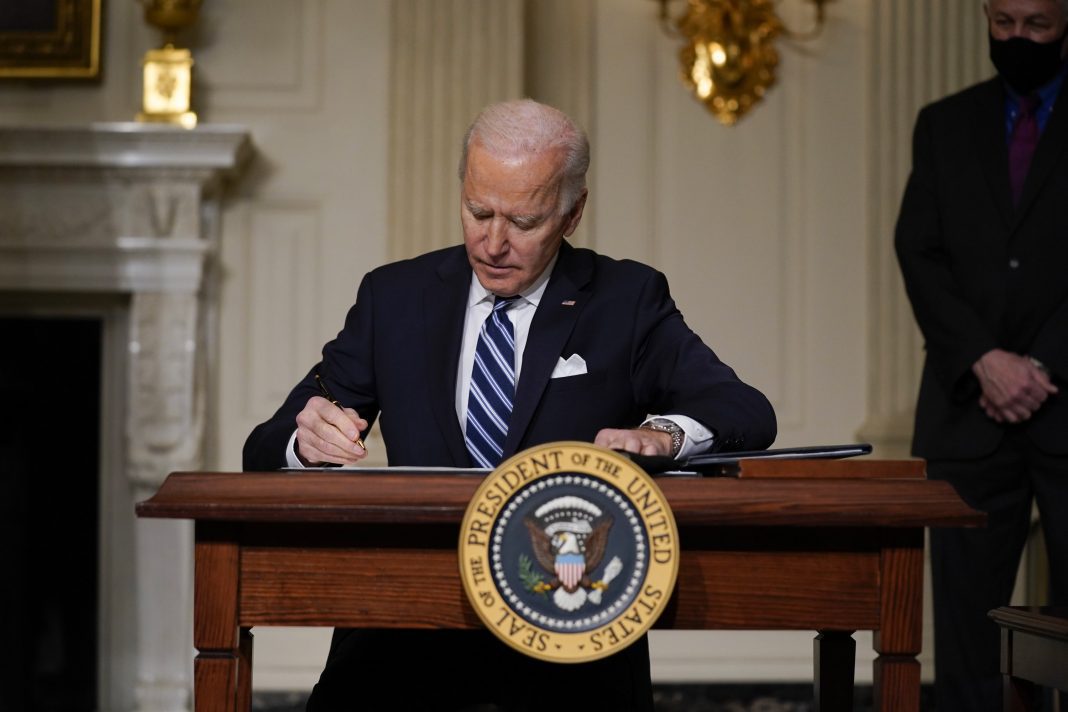 The Biden administration does not seem to be backing down regarding tougher environmental regulations. This week, the head of the Environmental Protection Agency, Michael Regan, announced that the EPA is planning to propose tougher tailpipe emissions rules by the end of July, which would involve rewriting former-President Trump's less stringent guidelines. Regan quoted "the urgency of the climate crisis" and added that "the science indicates we have a short window in time to reverse the path that we're on and mitigate against certain climate impacts.
Regan did not provide specific objectives and goals, but according to President Biden's executive order, July's report should give a much clearer picture of a plan.
Biden's administration has also been facing the question of whether or not states should have the legal ability to create their own tailpipe emissions standards, which was an exception written into the federal Clean Air Act. California has had the right to set its own standards since 1970 and various other states have since adopted its rules. Trump had revoked this power from states in September 2019, tweeting that having a single federal government standard would allow automakers to "produce far less expensive cars for the consumer, while at the same time making the cars substantially safer."
When asked for his input on the dilemma, Regan did not indicate a decision but stated that he is "a firm believer in the state's statutory authority to lead, in California being the leader."
Attacking climate change
The tailpipe emissions rules will be just one part of the Biden administration's promise that it will "take aggressive action to tackle climate change," and giving the EPA such a short time frame to form at least some type of a guide could be a sign that the administration will follow through. Trump had also loosened rules for fuel economy standards, which Biden has vowed to tighten while he is in office. Regan did not provide a projection on exact metrics, but they may be included in the comprehensive plan.
There has also been a lot of speculation about outlawing gas-powered vehicles seeing as the transportation sector is the U.S.'s largest source (28%) of greenhouse gas emissions, but Regan did not confirm this would happen. Instead, he stated, "We're taking a strong look at what the science is urging us to do. We're looking at where technologies are." While several states including California and Massachusetts have plans to ban sales of gasoline-powered cars in the coming years, a federal or nationwide mandate has not been implemented.
Of course, the regulations that end up being imposed will likely be opposed by various groups and individuals who don't consider climate change as much of a "crisis" as the Biden administration does. However, summarizing the EPA's stance on the current climate concerns, Regan stated that the EPA does "believe that all voices should be heard" but that "ultimately, the science, data, facts and the law will drive the decisions that we make."
Sworn in as the Chief of the EPA last month, Regan faces the challenge of rebuilding the EPA and re-hiring talent. Hundreds of scientists, engineers, and lawyers left the EPA throughout the Trump administration, and Regan said that the "secret sauce" is "returning back to the agency's original mission, which is protecting people and natural resources, and creating a welcoming environment that's focused and centered around scientific integrity, ethics and values."
---
Did you enjoy this article from Kimberly Hurley? Read other articles on CBT News here. Please share your thoughts, comments, or questions regarding this topic by submitting a letter to the editor here, or connect with us at newsroom@cbtnews.com.
Be sure to follow us on Facebook and Twitter to stay up to date or catch-up on all of our podcasts on demand.
While you're here, don't forget to subscribe to our email newsletter for all the latest auto industry news from CBT News.