As a dealer, you've probably tried all of the popular car sale promotion ideas out there. But it can be hard to determine which ones actually help to increase traffic to your dealership. Generally, automotive dealerships often advertising sales surrounding holidays related to change of seasons, long weekend, veterans, or presidents.
Though you might not celebrate one (or more) of the holidays, there are tons of opportunities for consumers to take advantage of sales. It's also a great way for dealerships to get new faces to walk into your dealership. That way, it pushes consumers that otherwise wouldn't have come into your dealership. It gives you a great reason to build customer interest without needing to spend excess amounts of money.
In order to have successful holiday events, creativity is crucial. Customers need to have a unique reason to come to your dealership instead of your competitors. Advertising is only one step to generate the interest of your customers.
Once the sale has been published, you'll want to ensure that you assemble a small group of employees to build a strategy that will create a memorable experience for your consumers. Creating a fun concept doesn't always mean that you'll need to spend excess amount. This rings especially true when you have imaginative and creative staff members.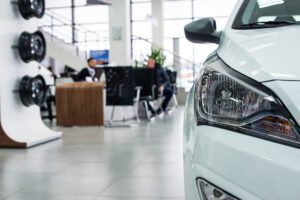 With the accessibility of customer relationship management tools now readily available for dealerships, it has become easier to perform automotive research. This means that it's easy to see where your most prominent demographic is. Once that data is studied, it allows dealers to use that information to see which crowd will respond best to different methods.
You need to ask yourself a few questions to better understand your crowd, including whether your dealership is in the suburbs or in a college town and what the average income in the area is. According to that, you can decide further on how best to approach your target audience.
Once all that is decided, it's time for your dealership to coordinate new car sales for the upcoming sales events. There are five holidays that are the most successful holidays for automotive dealerships. Below, we'll be going through the top holidays along with a few marketing ideas for each holiday.
5 Holiday Car Sales Events To Attract Sales
The automotive industry has seasonal trends with low sales in February, January, and December and peak demand in the fall and spring months. But there are five holidays where there are likely to be additional sales than normal.
Easter Sales Event
People love fun events, like a good egg hunt. You can have your team members get a bunch of plastic eggs and fill them with toys and candy for the kids. You can also use those to set up something that's fun for the adults. Things for adults can include things like free oil changes or car washes.
You might even consider getting someone to wear a bunny suit who can then take Easter pictures with your customers. Post these pictures on your social media (along with any other events you have).
By doing so, you're sure to get a higher number of positive attention. This is also a great way to give our new deals in a more exciting and new way. You will be sure to stand out from your fellow dealerships with these.
4th of July Sales Event
Family fun days are somewhat of a staple that are hard to mess up. It's easy to keep these types of events simple but still have a pretty strong impact. 4th of July is just another great time to further showcase family fun days but make it a part of your sales event. You can do anything from hiring a face painter for kids, handing out balloons, to serving refreshments.
A great way to draw more families to your event is to organize a way for you to work with your local police department. They can then organize a car seat safety seminar that is sure to pull many families to your dealership.
It's also a great time to offer deals on family-friendly vehicles like SUVs and vans. This also allows you to attract consumers that include drivers of all ages. Continuing this as an annual tradition, you can have drivers of all ages for years through the loyalty earned throughout the years.
Fall Sales Event
August and September months are when manufacturers release vehicle models for the following year. This usually ends up meaning that you then have to make room on the lot for the new model arrives. You can use holidays, such as Halloween, to increase traffic to your dealership.
For Halloween, you can organize a pumpkin carving and trick or treat event to engage your community. You can further engage customers through a Fall 5k event with which you donate a portion of the proceeds to a local charity. You can also offer customers with money off when the favorite or local football team win a game. By getting involved and giving back to your community you can increase existing customer loyalty and generate interest.
Charity Events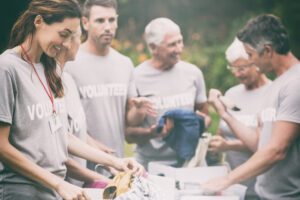 According to a 2017 Cone Research Study, roughly eighty-seven percent of customers purchase a product simply because they had seen the company advocating for an issue or cause that they cared about.
All of the winter holidays are about giving back, therefore making them the perfect opportunity to give back to your community. You can set up a Toys for Tots box or giving tree somewhere visible in your showroom. You can further encourage donations by offering them money off a maintenance plan or the purchase of a car.
For a more priceless route, your dealership could set up a program that allows consumers to donate their old cars to charities, including Kars4Kids, Make A Wish Foundation, or Jimmy Fund, to list a few.
End Of Year Sales Event
If you're looking to close out the year with the highest number of sales possible, then we recommend taking the time to focus on the marketing of your businesses. Through Section 179 of the tax deduction allowance, dealership owners can write off a specific portion of the expenses of their company vehicle.
Though there are visible limitations, the money can help to save on the dealerships yearly taxes making it quite beneficial. You can use a CRM tool to help you search for clients. Once found, utilize automated phone calls, texts, and emails to reach out with the new and exciting offers.
Regardless of which holiday or holidays you choose, it's important to keep a theme of giving back. If consumers feel that you're giving out a one-sided deal with the benefits only going to you, then they won't feel inclined to visit your dealerships. By giving back, you make yourself known in a positive light that consumers today appreciate greatly.
References: Forbes, Deputy, LeadsBridge, CONE