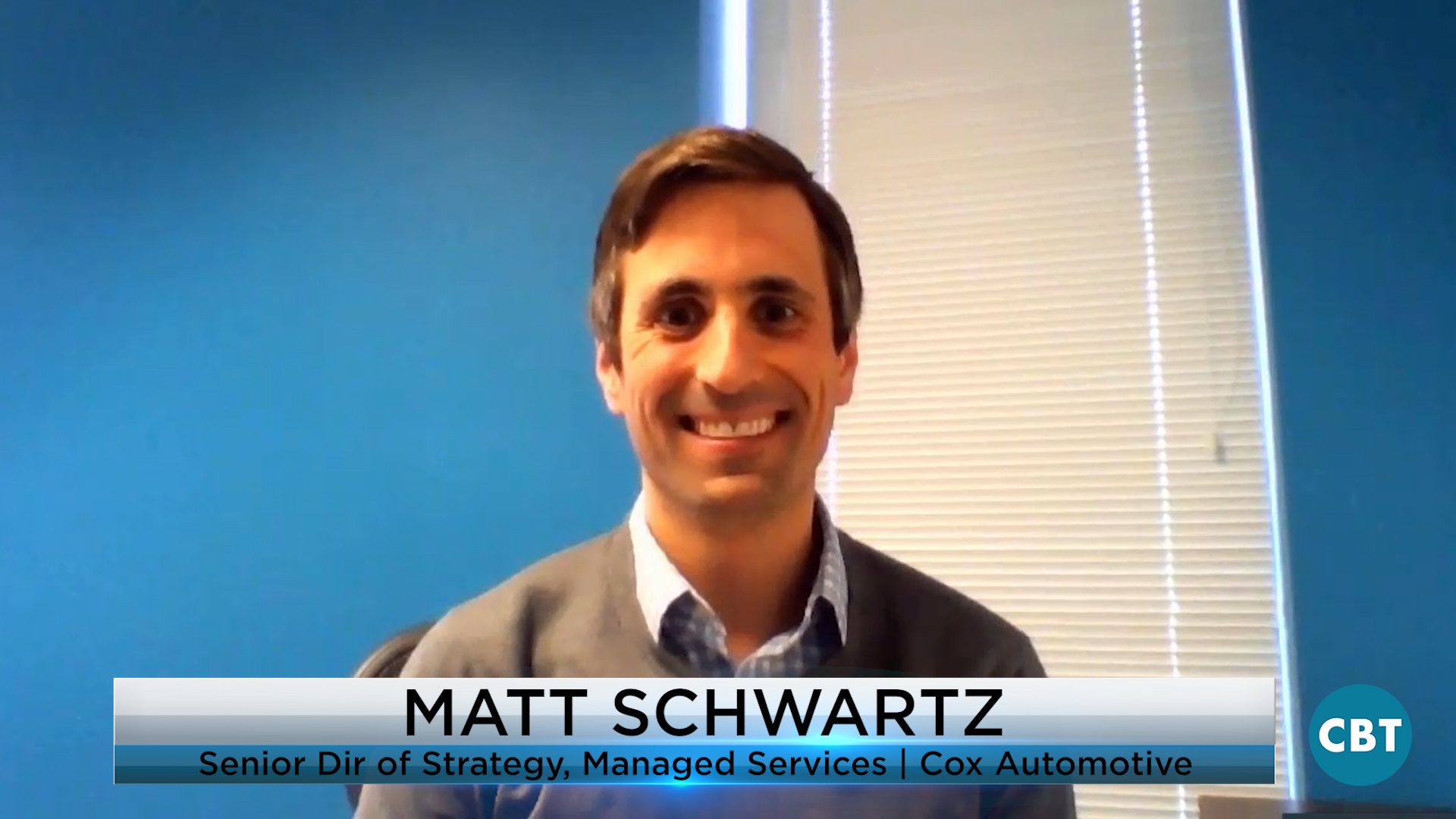 Cox Automotive just announced plans to integrate Lyft's ride-sharing service with their service experience platform, Xtime. This partnership will elevate an area of business becoming increasingly important to dealers as service revenue now accounts for 49 percent of dealership profits, according to NADA researchers. Here to tell us what this integration means for dealers and consumers is Matt Schwartz, senior director of strategy and managed services at Cox Automotive.
VIDEO TRANSCRIPT: 
Jim Fitzpatrick: On today's show, we welcome in Matt Schwartz, Senior Director of Strategy and Managed Services at Cox Automotive. Thanks for joining us, Matt.
Matt Schwartz: Great to be here today Jim, thank you.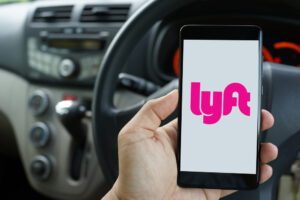 Jim Fitzpatrick: Sure. Cox Automotive just announced plans to integrate Lyft's ride sharing service with Cox Automotive's Xtime. Can you tell us a little bit about this new integration, and why this move is so important?
Matt Schwartz: Yeah, so Jim, this is something that we're really excited about. What this means is that, once this is live, Xtime will have a first-of-its-kind integration, having rideshare capabilities seamlessly built into our fixed ops platform. For consumers, this means that when they're scheduling their service appointment they'll be able to select rideshare as a transportation option. And for dealers, they'll be able to order a Lyft to and from the dealership for their consumer directly from the service lane via our tablet application.
Matt Schwartz: We think that this is really important for the industry because we're fortunate to call more than 7,000 dealerships customers of Xtime, so we think, as the adoption of this service grows, that we can really start to change the game in terms of what consumers expect when they come into the service ride, and their ability to get offsite when and how they want. And also the ability for dealers to differentiate based on offering a better customer experience. So we're excited for what this means for the industry.
Jim Fitzpatrick: It's brilliant, I love the idea. I'm gonna use it myself. What is the expected rollout for the new integration?
Matt Schwartz: We're targeting the second half of this year for this to be available to all of our customers. Customers that have our schedule application will be able to use this, as well as the Xtime customers that have our Engage tablet application as well.
Jim Fitzpatrick: Okay, and how will this integration benefit both dealers and consumers?
Matt Schwartz: Let's start with consumers. I think for consumers it's really simple: it's about convenience. It's as easy as that. As we think about what we know about how consumers are changing, we know today that more than half of millennials are already regularly using these rideshare services. Younger people, millennials, already come to expect this type of transportation option.
Matt Schwartz: But when we think about all consumers, we all have expectations of a more on-demand life. I call it the Amazon Prime effect, where we want that instant gratification. Our ability to now meet consumers' expectations and meet them where they are and how they want to be served, that's really exciting for us.
Matt Schwartz: And when we think about the benefits on the dealer side, they really fall into a couple of buckets. One, it's of course a new transportation option that dealers can offer, but it's one that we think will lower dealers' overall cost structure from their transportation programs relative to loaners and shuttles.
Matt Schwartz: But then what this does that's really important, is it can also start to turn that cost into a variable cost. Today they're saddled with these shuttles and the insurance and the like, and now you go to a model where you're aligning the expense of the rideshare transportation with consumers that wanna come in and get their car serviced. So we think that's really important to start to align those, given the competitive environment that we're in.
Jim Fitzpatrick: We see more and more dealerships starting to incorporate ridesharing into their fix stops.
Matt Schwartz: Yeah, I think in the past some dealers have been skeptical of rideshare providers, and some have even been afraid of rideshare, thinking that rideshare is going to eat into their new car sales, or in some other way threaten their business. And I think what dealers are realizing is that rideshare is really more of a complement to their business. When consumers often need or use rideshares when they themselves cannot drive, or when they don't have access to their car, what better example of using rideshare than when your car is in the service bay?
Jim Fitzpatrick: That's right. Am I to assume that the dealer would pay for the rideshare cost of that customer? How do you see that working?
Matt Schwartz: Our intent is to give dealers some flexibility in terms of whether they pay and their ability to put limits on how much of a ride they're willing to cover. I think, again, it goes back to dealer choice and allowing them to have control over exactly how they use this. Because I think that'll vary based on market or OEM brand, or just on individual dealers' preference. So we're excited to give them that choice.
Jim Fitzpatrick: Right. And I would assume it's only the first rideshare to wherever they wanna go, whether it be back to their office or to their home or to the airport, or something like that, right?
Matt Schwartz: Again, there's gonna be dealer flexibility there. If you think about someone bringing in their car for an oil change, where it's in there for just a few hours, versus a repair that could take many days, a dealer may choose to provide more transportation for those bigger jobs. But again, it's really up to them.
Jim Fitzpatrick: Yeah, it's a great idea. And it's a huge convenience for the customer, rather than them waiting around for a loaner car, or to be in the service area any longer than they have to be, this way they can drop their car and go, right?
Matt Schwartz: I think it's something that we can all relate to. I'm guessing you can relate to it, we've all been in the morning rush, dropping off our car, and we get in line for the shuttle. We have a meeting to make in the office, or we need to be somewhere, and we find out we're fifth in line to be dropped off. So now this eliminates that, it gets people where they wanna go.
Matt Schwartz: But it's not just about lowering cost for dealers. We think there's also a revenue opportunity for dealers as well. Our dealers are telling us that, when consumers can more easily get offsite, they're more likely to approve bigger jobs. Bigger jobs can mean more revenue for the dealership. We really think that there's a win-win in terms of the consumer experience as well as the cost and revenue side for the dealers' business.
Jim Fitzpatrick: Yeah, it's a great idea, I'm sure dealers are going to warm up to it very easily. Anything that has them … Or I should say keeps them away from huge loaner fleets and rental car costs and things of that nature, this is a perfect fit for that, right?
Matt Schwartz: Yeah, and one other thing I'd mention that I think is really important about this, is this is gonna be a seamless part of the dealership staff's workflow. We're not giving them another login, another website, another application, another device to use, we all have too many of those already. So this is about taking a service advisor who's already too busy, and allowing them to deliver an enhanced customer experience with really very little to no incremental effort. So I think that's such an important point, and I think that's why we, as Cox Automotive, are so excited about this, is that it's seamless. And I think our dealers are really gonna find value in it.
Jim Fitzpatrick: Yeah, for sure. And when will it be available throughout the whole network of your dealers?
Matt Schwartz: We're targeting the second half of this year to make it widely available.
Jim Fitzpatrick: That's great. Well, Matt Schwartz, I wanna thank you very much for joining us on CBT to enlighten us all about this new program. It sounds very exciting, and I think dealers are probably watching us making notes right now, saying, "How quick could I get this in my store to alleviate some of the costs we have associated with the loaner cars out there?"
Matt Schwartz: Yep, absolutely. We think so, and we're excited to bring this to market. And thanks for taking the time to talk about it with us today.
Jim Fitzpatrick: Sure, well thank you so much for joining us.
Thank you for watching the official news source of the retail automotive industry. This has been a JBF Business Media production.