Though it might be one of the most poorly performed and neglected parts of the vehicle sales process, performing a good vehicle walk-around is a vital step. This step allows dealers to educate the buyers on everything the vehicle has to offer. It also helps to create some excitements over the benefits and features that the vehicle of their choice has. They already know that they need or want a new car, but it's the job of a dealer to reinforce that decision and create an overwhelming need to own that vehicle.
Just like in a restaurant, where the food presentation is important, the presentation of a vehicle is important for all dealerships. If everything is done right, then you will be able to see an increase in the overall gross profit, sales, and demonstration drives.
Before we can fully get into the sheer importance of showing all the best car features, it's important to know how to sell and communication with prospective customers; which includes the step of explaining all about the car they're looking at. We'll briefly talk about the first two steps, before diving into the actual meaty portion, which involves the actual selling/convincing of the vehicle.
Step 1: Meet and Greet
The first, and probably, the most important step in selling a vehicle is the meet and greet portion. Many individuals still do not understand the impact that the first meeting can have on the selling process. Though the step is quite 'basic', it does create the foundation for the rest of the interaction.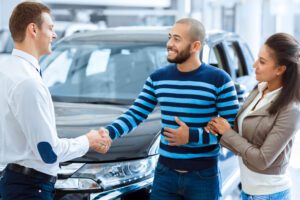 In this step, you should be courteously exchanging information with your prospective customers by letting them know that you are there to assist them with anything. By doing so, you will build a rapport with them, thus enabling them to feel more comfortable to ask and answer questions.
Step 2: Interviewing
After you've been properly introduced, then you can start to gather information that helps you decide which vehicle is best suited for the buyer. If they already know which one they want, you need to find that out during this stage. During this portion, you have to be listening very well and be ready to ask and answer quality questions.
Your goal during this stage will be to narrow down the vehicles to one particular model through a series of open-ended questions. You should also be gathering additional information that could be useful in the process regarding the buyer's automotive needs. Remember to continue to build a rapport with them.
During this process, you should aim to know a few things, including:
Who they are
What they do
Why they buy
When they buy
How they buy
How much money they have
What makes them feel good about making the purchase
What they expect from you
What they think about you
What they think about your competitors
Step 3: Walk Around/Test Drive
If it's possible, try to pull the car out to allow there to be plenty of space for the walk around. If they have to squeeze their way around the car, it could distract and annoy them. But remember to keep the keys with you, so that the customer cannot jump ahead.
As a rule of thumb, four yeses equals a sale. This simply means that as you undergo a walkthrough, you should continue to ask them 'yes or no' questions that can only really be answered with a 'yes'.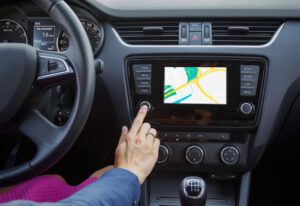 Many individuals just want a few basic things in their vehicle. Below is a list of all the popular features that customers either expect to have or wish to add to their vehicle. These features are also ones that most customers would like to have pointed out to them before they actually make the purchase.
Comfortable seats
Power driver's seat (including a height adjustable lumbar support)
Forward collision warning
Automatic emergency braking
Backup camera
Blind-spot monitoring
Bluetooth connectivity
USB port
Spare tire
Automatic high beams
Dual-zone automatic climate control
The walkthrough should finish with the customer in the driver's seat. Dealers do not need to have all the specifications, capacity, and details memorized of every car on the lot. However, you do need to ensure that you have enough knowledge to be able to build value and create a great impression.
The reason as to why it's important to include features within your walkthrough is to ensure that your vehicle stands out from your competitors. It's understandable that you do walkthroughs almost every day, but an average customer only buys a new vehicle every three to seven years. Hence, they might not know what comes standard in vehicles and/or what other new things the new vehicle has that their current one might not have. Anything new that could differentiate your vehicle from that of your competitor should be mentioned during the walkthrough.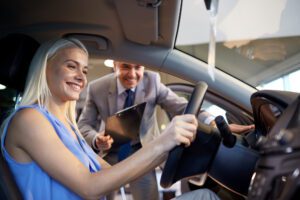 Taking the extra time out to go through the features of a vehicle can make the difference between prospective buyers choosing from your vehicle to that of your competitor. It can be the final deciding factor, even if your competitor offers the same or similar features in their vehicle model. Subsequently, buyers are likely to vote high for your customer service, as they will be satisfied with the level of service they receive during their walkthrough and other steps of the sales process.
Going through the features of a vehicle is also great for getting to know more about your customer, so that you are able to give them a more personalized service – and who doesn't love a personalized service and/or product.
If your dealership is not currently performing walkthroughs or going through the best features of vehicles, then it's imperative that you start now. As we've discussed in this article, it's important for your dealers to know how to sell their vehicles to the best of their abilities, which often means taking the time to review every little thing with prospective buyers. It eases the buyers' nerves as purchasing a car is never a light decision for the average Joe. It also builds a great reputation, as your dealership will start to gain a positive light among car buyers across your county.
References:
https://www.infoentrepreneurs.org/en/guides/know-your-customers–needs/