Even if you've been stuck under a hood for the last decade, it's not surprising to know that the selling of auto-parts and accessories has changed drastically over the last few years due to digital technologies and evolving habits. And the trends we're seeing won't be slowing down any time soon. What was once commonplace to head down to grab a particular part from the dealer or local shop gave way a handful of years ago to what is now a more familiar eCommerce way of life. And today, as you read this, it's evolving once again from the mere online sales of eCommerce to mCommerce—the buying and selling of goods that are conducted on mobile smartphones or tablets.
mCommerce: The good, the bad, and the auto-parts industry
In order to fully understand how mCommerce, or mobile eCommerce, is changing the auto-parts and accessories industry, it's good to know how the digital world as a whole has been changing. As mobile phones become more prevalent than ever before, people are spending more time online while on the go. Business Insider reports that in the last five years, mobile data traffic has increased by 700%—with much of it, of course, resulting in an upward shift in mCommerce and increased shopping on smartphones.
The Good
According to Adweek, mCommerce is growing at a steady pace. And recent stats suggest that mobile sales are expected to make up at least 49.2% of eCommerce sales in the U.S.—a slight increase from years prior. Similarly, Statista suggests a big shift to mobile sales too, but claims as much as 53.9% of all U.S. retail eCommerce will come from mobile this year. Both stats clearly forecast that more is to come for shopping on smartphones.
The Bad
The data firm BroadbandSearch claims that between 2013 and 2019 the average minutes per day of media consumption on desktop computers decreased from 144 min per day to 128 min. On the flipside, the average time of mobile users' minutes per day increased from 88 minute in 2013 to 203 minutes per day in 2019. Although there was a dramatic increase in mobile minutes over desktop for media consumption, their research suggests that U.S. conversion rates haven't quite converted in the same manner. Desktop conversions in 2013 were at 3.34% with an increase to 4.14% in 2019. That level of increased conversions wasn't quite recognized for mobile however, with an increase from 1.14% in 2013 to 1.53% in 2019. One possible reason for this could be the issue of high mobile usage for research and filling up online carts but abandoning them only to return later on tablet or desktop for the final purchase. Nonetheless, that doesn't let dealers and retailers off the hook for upping their mobile-friendly presence.
The Auto-Parts Industry
It was a great year for the parts and accessories market in 2020. Total U.S. transactions accounted for more than $10 billion according to Hedges & Co. That's an increase of about 40% from 2019 totals of $7.4 billion. Even better, an increase of $1.9 billion is shifting to eCommerce, with $1.2 billion of that being attributed to mobile devices. When you understand that 65% of total traffic for auto parts and accessories websites is on mobile, you can quickly see how imperative it is to be ready with a seamless shopping experience for mobile shoppers. Every day, more people are conducting their transactions on their smartphones, and any parts dealer will be remiss if they aren't up to speed on the mobile front with their online sales, including mobile bid strategies and ad campaigns.
Final Take
Industries far and wide are dialed in to the growth of eCommerce with strategic and targeted marketing to increase their share of sales. And if they haven't already, companies need to extend that thinking to perfecting an mCommerce plan in order to evolve with the continuing trends and shifts from desktop to mobile shopping. When it comes to the auto-parts and accessory sales, the RevolutionParts 2020 Parts eCommerce Year in Review report acknowledges this shift toward mCommerce, saying 2020 resulted in an 11% growth of mobile purchases for the year. No matter where you look, the numbers are in and they all point in the direction of mobile and smartphone usage being an area of major concentrate for parts and accessory sales. And if it wasn't clear before, it is now, that mobile-friendly shopping experiences are more important than ever.
---
Did you enjoy this article from Mike Rich? Read other articles on CBT News here. Please share your thoughts, comments, or questions regarding this topic at newsroom@cbtnews.com.
Be sure to follow us on Facebook and Twitter to stay up to date or catch-up on all of our podcasts on demand.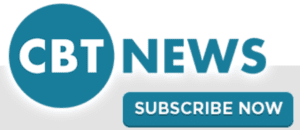 While you're here, don't forget to subscribe to our email newsletter for all the latest auto industry news from CBT News.