Millennials. They turn to their phone for everything: ordering groceries, snapping selfies, booking reservations, Instagramming avocado toast, and stalking exes. It's no surprise that when it comes to buying a car, the search begins on their smartphone.
What you need to know about Millennials (AKA GenY):
Population: 80 million (largest generation to date)

3 times the buying power of Baby Boomers

80 percent plan on a new car in the next 5 years

_

85 percent use the Internet for vehicle shopping

_

45 percent do most of their vehicle research on a mobile device

_
Millennials are unlike any previous generation due to their unprecedented buying power and size. They are buying (a lot) and shaking up traditional consumer patterns. Within the palm of their hand, they have access to unlimited digital and online resources. Not understanding them and not adapting to their shopping trends will greatly (and negatively) impact your bottom line.
Alas, it's time to turn your attention to smartphones and up your mobile accessibility game.
The Alphabet Lesson to Selling:
A – Active social presence
B – Be mobile friendly  
C – Connect
A – Active social presence
Delivering effortlessness requires effort. Millennials are the embodiment of social proof, AKA they care what their friends (and strangers) are saying. The phone is now both a tool and a content resource. In car shopping, smartphones are used to find pricing, classified listings, locate dealers and read reviews. Your online reputation is important; spending time to monitor and manage online reviews is vital to your business' success.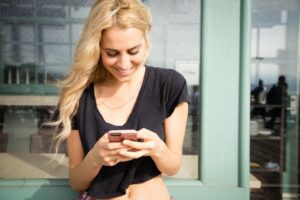 Optimize your online presence and track everything you do. Different tracking lines for various sources allow insight into which social media ads or third party sites are delivering true leads. This way, you can stop wasting money on ineffective marketing, and start investing more in campaigns that are yielding you customers.
B – Be mobile friendly
Poor website mobile platform could turn away a potential customer. It is essential your website is functional on mobile devices because Millennials on-the-go research, research, research. Unlike their parents' generation, they invest more time in the pre-research phase of the car- buying process. They want information and they want it now. However, too much information can be counteractive and overwhelm the Millennial shopper from making a decision.
Key for mobile marketing: simplicity & clarity. Less is more.
The mobile website content should not be the same as your desktop website. Strategically strike a balance between providing high-level content and giving details shoppers need and want. When researching on cell phones, shoppers are limited to a small screen. Short messages with easy-to-find information is optimal. Providing clear information with an obvious call to action will send millennials directly to you.
C – Connect
To connect with the "cool kids" you need to be connectable.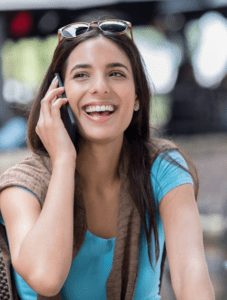 Again, Millennials are impatient. They expect a seamless and highly personal process from start to end. Live chat and texting gives the personal advantage to could win over a Millennial's heart.
No one wants to spend time looking for a phone number. Don't make a customer work harder by having to search for your number. Remember, once they pick up the phone, they are no longer shopping. They are buying. Place your number at the top of each page and in bold so it can't be missed. If prospects can click your number from a mobile device (click to call), you're making it that much easier for them to pick up the phone and initiate the buying process.
Technology advances have launched us into a mobile-dependent world. Dealerships must evolve from traditional marketing techniques to appeal to this generation's digital, mobile and social mindset. 92 percent of all customer interactions are already happening over the phone. Optimizing your mobile dealership experience will guarantee your place in the front line of the online Millennial shopper.
References: CDK Global, V12 Data, JD Power