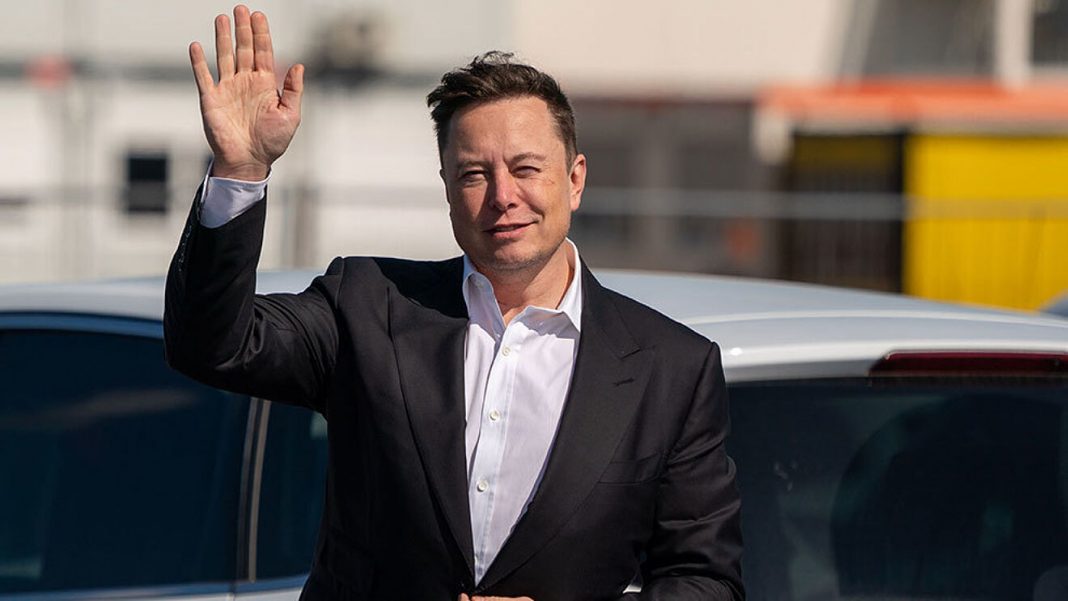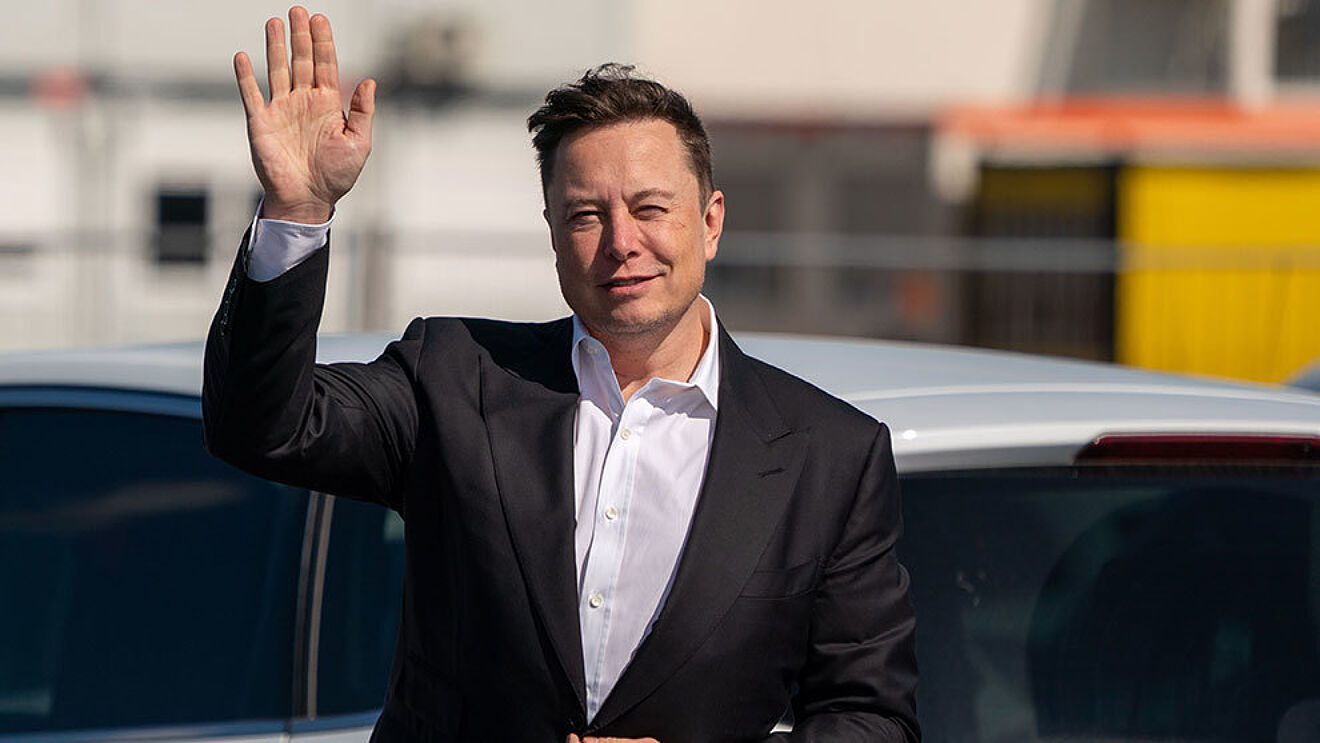 On Saturday, November 6, Tesla CEO Elon Musk wrote a tweet that has affected his personal and his company's finances in under 140 characters. On his Twitter account, he created a poll, stating, "Much is made lately of unrealized gains being a means of tax avoidance, so I propose selling 10% of my Tesla stock." He followed it up by saying he will "abide by the results of this poll, whichever way it goes". The poll closed with almost 58% support to sell a portion of the Tesla stock. 
Perhaps not so coincidentally, Tesla stock opened noticeably lower on Monday this week, representing a selloff worth billions of dollars.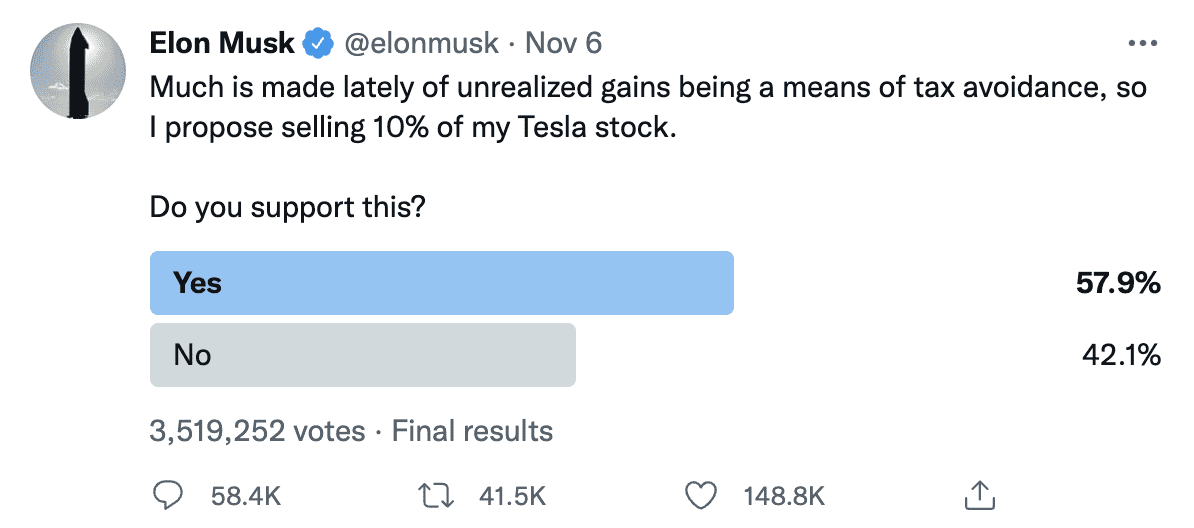 The tweet was in response to a billionaires tax proposed by Senator Ron Wyden. 
During the first half of this week, Musk exercised stock options, then sold 5.7 million Tesla shares, cashing in for roughly $5 billion US. His filing states that the sole purpose of the stock sale is to "satisfy Musk's tax withholding obligations related to the exercise of stock options". 
There's arguably no one whose Twitter account can sway the public more than Elon Musk – at least in the absence of a former president. Whether or not Musk pays billions in tax annually or not, how he interacts with his followers on social media proves the power that short messages, frequent communication, and visibility can have. 
The impact of brief messaging
Musk's Twitter poll went over like a lead balloon with Senator Wyden who commented, "Whether or not the world's wealthiest man pays any taxes at all shouldn't depend on the results of a Twitter poll." However, the remark emphasizes just how powerful a short message can be. 
More than 3.5 million people voted in the poll and it was liked more than 148,000 times. Whether his subsequent stock sale is related almost doesn't matter with that kind of reach, although it does demonstrate good faith when there is follow-through. 
For marketing and communications with customers in all areas of the automotive industry, a fully fleshed out and detailed ad or newsletter is seldom necessary. Short messages that can garner attention often provide the best engagement and return. 
Staying in the spotlight
Tesla investors might argue that their CEO is too often tweeting and transacting in ways that cause the stock to fluctuate in a moment's notice. That's far less of a problem for anyone who isn't in control of a multi-billion-dollar operation. Hootsuite recommends tweeting at least one or two times a day, and no more than three to five times a day. 
For other social media options, posting frequencies are different. Instagram posts are recommended three to seven times per week while Facebook posts are slightly more frequent at once or twice daily. 
The goal isn't to convince prospects to immediately convert to buyers but to provide value to readers. That can be anything from posts about the importance of service and how-to's to real-time notifications of landed inventory. 
People need to see the posts
Regardless of the forum, all that work going into social media means almost nil if you don't have readers. Actively working towards a larger following seldom happens organically at the dealership level. It takes a concentrated effort from team members to generate a buzz on their own feeds by liking, sharing, and retweeting, and soliciting a follow from customers is necessary. 
A social media management provider is an excellent investment. Be sure to discuss the dealership's goals and image so the content creation plan accurately reflects them. While it's difficult at best to see the ROI from the impressions or clickthrough rates that you'll see from them, the power of social media when it's dialed in is absolutely compelling.
---
Did you enjoy this article from Jason Unrau? Read other articles on CBT News here. Please share your thoughts, comments, or questions regarding this topic by submitting a letter to the editor here, or connect with us at newsroom@cbtnews.com.
Be sure to follow us on Facebook and Twitter to stay up to date or catch-up on all of our podcasts on demand.
While you're here, don't forget to subscribe to our email newsletter for all the latest auto industry news from CBT News.