According to NADA research, 76% of car buyers purchase a vehicle from the dealership that performs their regular maintenance. Yet despite nearly 100% of new vehicles being bought from a dealership, just 1 in 3 car owners are taking their car to a dealership for service. The retention rate is rather dismal, often attributed to lackluster customer service.
However, the dealership's building and amenities might be responsible for the initial fallout between customers and the dealership. There's no need for a massive overhaul, though, as small improvements can go a long way to enticing the customer to return.
Unclutter the Service Drive
You may perceive it as advertising winter tire or accessory sales. Customers perceive clutter. Although an occasional display that's tastefully done can attract additional sales from consumers, clutter has long been identified as a trigger for stress, anxiety, and discomfort.
Look at areas your customers will visit and observe during their service appointment including the service drive, the customer lounge restrooms, and viewed areas of the shop. If it could be seen as cluttered, clean it up.
Because dealerships are often extremely busy during shoulder seasons, especially with seasonal tire changeovers, have a dedicated space for high-volume parts like tires and wheels that are out of sight. Shipping containers are inexpensive and secure, and offer an excellent way to keep your high-traffic areas clutter-free.
Brighten Areas Customers Frequent
Dim lighting in a retail store can invoke feelings of relaxation and help influence customers to spend. However, in a dealership, dim areas can be perceived as 'shady' or dingy, dulling the appearance of brightly-colored cars and displays.
It's been a popular trend for dealerships to upgrade to LED lighting in the showroom, and service departments and drives should do so as well. Directional, vivid lighting helps keep customers and staff attentive and alert, and can invigorate people to the point of increased productivity.
But don't stop at lighting. In a somewhat industrial field, lighting isn't the only thing that will brighten a store. Walls and ceilings will become layered in dirt, dust, and soot, absorbing light rather than reflecting off clean surfaces. Cleaning these surfaces involves either a thorough pressure washing or painting. Although it isn't excessively expensive, it should be budgeted every few years.
Enhance Customer Lounge Areas
In COVID-19 times, common areas are less frequented by customers and high-touch items like magazines and shared iPads are almost non-existent. However, the pandemic won't last forever. Adapt your customer lounge to be as welcoming as possible, much like Damian Lillard has done with his Toyota dealership in McMinnville.
That involves complimentary refreshments and Wi-Fi, naturally, but it should also include something that sets your dealership apart from the rest. Whether it's a Hall of Fame of some sort, a replica NASCAR, or games, make your customer experience memorable in the dealership.
Adapt the Climate Control Appropriately
Weather plays a role in car sales volume, but the cold also affects a customer's comfort in the dealership. At all times of the year, common areas where customers can walk should be comfortable – not freezing cold with the A/C blasting in the summer, not freezing from a drafty window in the winter. Likewise, heat settings should be in the range that the average person finds cozy, not roasting.
OSHA doesn't mandate a temperature that employers must maintain in a workplace, but it's recommended to keep it between 68 and 76F. Right in the middle at 72F would be a good place to moderate the temperature year-round.
There are other factors that will repel customers like abysmal customer service and inconvenient hours. But customer retention begins with first impressions and keeping customers comfortable physically.
---
Did you enjoy this article from Jason Unrau? Read other articles from him here.
Be sure to follow us on Facebook and Twitter to stay up to date or catch-up on all of our podcasts on demand.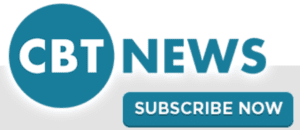 While you're here, don't forget to subscribe to our email newsletter for all the latest auto industry news from CBT News.