Reuters has revealed that Tesla's Director of Autopilot Software, Ashok Elluswamy, testified that a 2016 video showing a self-driving Tesla was actually staged.
The automaker has faced a series of challenges to its self-driving claims since the start of last December. In California, lawmakers rules that the brand could no longer use the term "Full Self Driving" in its communications with the public. A tweet from CEO Elon Musk, promising to remove a safety feature from the company's autopilot platform, also prompted an inquiry from the National Highway Traffic Safety Administration. The agency is investigating multiple accidents involving self-driving Teslas.
Elluswamy's testimony was delivered in a deposition obtained by Reuters, from a lawsuit over a fatal crash in 2018 involving a self-driving Tesla. The video in question shows a Model X accomplishing tasks such as stopping at red lights, and although a driver is shown in the seat a tagline is displayed saying: "The person in the driver's seat is only there for legal reasons. He is not doing anything. The car is driving itself." The video was also linked in a tweet from Musk, who wrote, "Tesla drives itself (no human input at all)." Elluswamy noted that the video's depiction of the software's capabilities, including the traffic stop, were inaccurate for the time. The plaintiffs in the case hope to prove that the company's marketing misled customers, such as the accident's victim, into thinking the car could operate itself with no oversight.
Although the video of the self-driving Tesla, and Musk's subsequent comment, hardly paint the automaker in a positive light, the company does specify that drivers must pay attention when using autopiloting software. The vehicles also have features which are designed to keep occupants focused on the road. However, there are limits to what the company can prevent; limits which the automaker may not have outlined well enough before putting its product on the market. While the court case will determine the status of legal liability, it should go without saying that marketing inconsistencies, especially in regards to driver safety, should be avoided at all costs.
---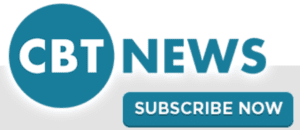 Did you enjoy this article? Please share your thoughts, comments, or questions regarding this topic by connecting with us at newsroom@cbtnews.com.
Be sure to follow us on Facebook, LinkedIn, and TikTok to stay up to date.
While you're here, don't forget to subscribe to our email newsletter for all the latest auto industry news from CBT News.