Auto dealerships are paying close attention to talent management amidst current economic conditions. Without adequate resources, automotive retailers cannot maximize revenue and compete effectively in the market. Although talent is available, attracting and retaining skilled employees can be challenging. As such, organizations are considering the need for unified workforce planning to ensure effective hiring and deployment of talent, especially during economic uncertainty, currently characterized by inflation and rising interest rates.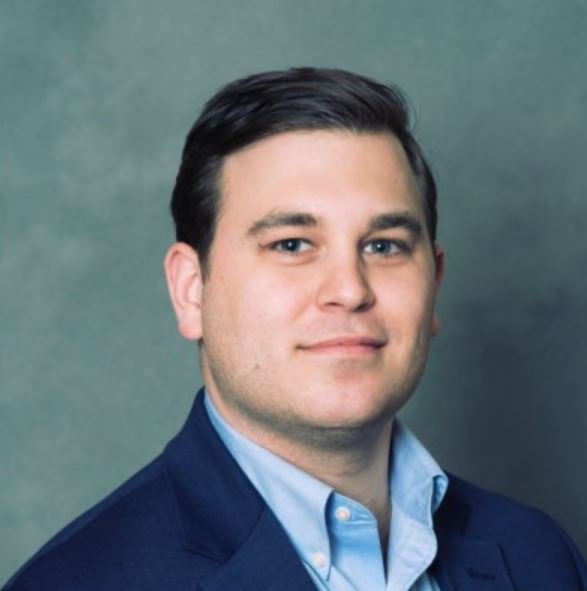 CBT News recently caught up with Bill Glik, customer engagement manager at planning and performance management platform Jedox, to discuss the need for unified workforce planning and how it can improve your bottom line.
CBT News: How can unified workforce planning improve overall financial planning for auto companies?
Glik: Budgeting and planning are essential for any business. Automotive dealerships, in particular, must consider the economic outlook, inflation, and seasonality with a focus on the salesforce itself. Therefore, it is essential to have an overview of HR costs. Often, these dealerships have multiple data collection systems. In other words, their systems don't "talk" to each other. Instead, they have a general ledger to pull up their actuals. Data collection is especially tricky in the dealership world because dealer management systems act as the Enterprise Resource Planning (ERP) for each location. That is why it is essential to have an Integrated Business Planning (IBP) system to handle intercompany eliminations and provide a consolidated view of the company's financial statements. Customarily, these companies have to extract all their data from the dealer management system or the dealer location ERP, which is specific to that dealer. It is a manual process that is time-consuming, error-prone, and confusing.
When you are talking about 20 or 30 dealerships, an automated solution can eliminate manual processes with their ability to conduct intercompany eliminations to produce accurate monthly reporting on actuals and financial statements. 
CBT News: What benefits have automotive dealerships seen in using a digital solution for planning, budgeting, and forecasting?
Glik: A digital solution allows companies to have an overview of all financial statements and the performance of the business across all dealerships. Banks own many dealerships and have investors who want to be alerted about the workforce's performance along with its associated costs. A digital solution provides dealership businesses with the confidence to offer their investors that information. Reporting both internally and externally to stakeholders becomes simplified. This results in quick time to value combined with low personnel investments. 
In the automotive industry, businesses must be adaptable and dynamic. Sales forecasting is at the heart of the business because the environment is constantly changing. Seasonality is a significant factor in pricing, which impacts advertising costs. Dealership businesses must consider interest rates, supply and demand issues, the time of year, and the long-term effects of chip shortages. It is cumbersome to track these variables. A digital solution can help enormously in maintaining an overview of these market dynamics in real-time while easily adapting to changing infrastructure and expanding data sources. Dealership businesses can perform ad hoc analyses and quickly represent any market changes within the in-memory, real-time planning engine. 
CBT News: Which examples illustrate automotive companies that have successfully embraced digital transformation?
Glik: If we stick to dealership examples, several digital transformation benefits immediately come to mind, including sales forecasting and salesforce management. Some of our clients have around 30 dealerships and can produce monthly reports for the overall business in just a few clicks. Their sales forecasts and the general managers at the individual locations are more strongly connected with the finance department. They have access to individual dealership performance in real-time, which is what the corporate level wants to know. This, in turn, frees up time for sales teams to focus on selling and driving profitability versus having to focus on the details of the business. In terms of the salesforce and service technicians, their jobs are incentive-based. Every seller and service representative has a particular set of KPIs upon which their compensation is based. Dealership businesses can automate the process, which is mired in manual input through Excel spreadsheets for hundreds of employees with incentive-based commissions. A digital solution populates those calculations automatically, which results in a much more effective and efficient workflow. Another benefit to digital transformation was salesforce motivation. Sales teams can access their sales numbers throughout the month and visibility/input into the dealership-level forecast. By accessing the system on an iPad or computer, they can see what their commission check will look like if they sell a certain number of cars at any time during that month and give better accuracy on the forecast to the dealership GMs. It gives them both a sense of autonomy and a purpose of agency, which in turn builds trust, confidence, and focus on daily activities. 
CBT News: What has the impact of digital transformation been on their business specifically?
Glik: In my experience, automotive companies that embrace digital transformation see a vast improvement in their month-end consolidation process. Seamless data integration saves time, allowing the workforce to spend it on value-added activities for the business to drive strategy and better outcomes. With a digital solution, dealership businesses reduce the time spent collecting data from across the organization.
Companies gain a lot of time back so the finance teams can focus on the business's strategy instead of being mired down in a ton of disconnected spreadsheets. Pulling data from dealer management systems and doing manual eliminations to get a financial statement is very time-consuming, especially if teams are dealing with individual financials at each dealer location. Saving time can drive profitability by laying the focus on selling. In addition, they have faster planning capabilities with the ability to adapt quickly to sudden market changes.

CBT News: Which factors have you identified that are shaping the automotive industry today?
Glik: Aside from economic uncertainty, supply chain disruption, and current geopolitical tensions, the industry is greatly challenged by a need for more supply. There are not as many cars on the lot to purchase, which drives up prices. In addition, interest rates have skyrocketed. Competition is particularly tough in the current environment.  Automotive businesses seek to build trust and build a name brand. That is why having a close eye on business strategy is essential. If a seller is not trusted, there is a strong likelihood that sales are going to plummet. That is what we aim for: to provide easy access to the data teams need to make decisions with confidence.
CBT News: What advice would you offer companies looking to streamline their workflow to improve supply chain, planning, and forecasting processes?
Glik: The first step in successful digital transformation is to identify the data you need. This might come from an existing HR system, for example, to pull the roster of the team or the Dealer Management System (DMS) for actuals. Make sure it is accurate, and you have a way to consolidate it. Data consolidation is the foundational baseline for planning capabilities and access to actuals and historical data. Get buy-in from your people to adopt a streamlined system and promote change management by finding the right technology partner to assist in your digital transformation. The key is to adopt a system that matches your needs with the capability to expand functionalities outside of finance and accounting as your business grows with sales, HR, and operations for a truly integrated business planning solution.
Bill Glik is a Customer Engagement Manager at Jedox, the world's most adaptable planning and performance management platform that empowers organizations to deliver plans that outperform expectations. www.jedox.com.