Welcome to the Kerrigan Advisors Market Update with Bridget Fitzpatrick and Ryan Kerrigan, managing director of Kerrigan Advisors.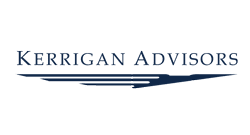 VIDEO TRANSCRIPT: 
Bridget F.: Hello everyone. I'm Bridget Fitzpatrick and welcome to the Kerrigan Advisors Market Update. Today we're joined by Ryan Kerrigan. Thanks so much for joining us today, Ryan.
Ryan K.: Thank you Bridget for having Kerrigan Advisers on CBT News.
Bridget F.: How did the Kerrigan Index perform in October?
Ryan K.: The Kerrigan Auto Retail Index continued to rise and ended October at 636, its highest level in three years. The index rose 5% last month and is up 48% year to date.
Bridget F.: Wow. An incredible performance. How does that compare to the S&P?
Ryan K.: Well, huge over performance over the S&P, which was up 2% in October and 21% year to date.
Bridget F.: So the public's are up two times that of the broader markets. Impressive. How did the component stocks perform?
Ryan K.: Well, all seven component stocks were up in October with the biggest gainers being Lithia, which was up 19% and Group 1 which was up almost 8%.
Bridget F.: Any specific announcements made by the public's last month?
Ryan K.: The new car retailers benefit from very strong third-quarter earnings reports, all posting revenue gains and three posting net income increases and many records are being set in these companies across revenue, earnings, used vehicle sales, FNI and fixed operations. So while new vehicle sales are flat, the public's are experiencing record performance. To quote the CEO of Group 1 Earl Hesterberg, "The third quarter was one of the best quarters in company history."
Bridget F.: Even with a flat SAAR, auto retailers are still experiencing growth. What do you attribute this to?
Ryan K.: Well it really comes down to growth in used vehicle and fixed operations which have much, much higher margins than new vehicle margins. The public's quick shift to use vehicles is particularly interesting. It demonstrates how nimble and flexible these companies can be. So while the public's new vehicle sales are down 6.2% year to date, used vehicle sales are up 5% and the groups used to new ratio is now 0.96 used to new, which is a 12% increase from 2018.
Bridget F.: And what do you think is driving the growth in the used vehicle market?
Ryan K.: Well, new vehicle transaction prices are expected to reach a record $34,000 in October. In fact, sales of vehicles with a price of over $30,000 grew 6% over 2018 in an overall market that's basically flat. So a clear sign of economic strength but also driving growth in used car vehicles.
Bridget F.: How is that so?
Ryan K.: Well new car prices are pushing some consumers to look at other options such as used cars and the huge leasing market of recent years has created this great supply of recent model vehicles, many of which only have 20,000, 30,000, 40,000 miles on them and have been maintained regularly by dealerships. These provide a very nice alternative to those looking at new cars.
Bridget F.: What's going on with the new car market?
Ryan K.: Well, sales are down about 1% in October from 2018 and SAAR is expected to be 17.3 million units, down 200,000 from a year ago. OEMs pushed very large incentives last month. Some of them amounting to 10 to 12% of MSRP to try to get the 2019s off the lot to make room for the 2020 models.
Bridget F.: Do you expect the consumers shift to SUVs and trucks to continue?
Ryan K.: Well, October showed that consumer demand is still trending away from passenger cars to more expensive trucks and SUVs, which make up an estimated 72% of sales in October and that's an increase of 2.4% over last year. So no question that this economy and strong jobs market is pushing consumers upscale to larger, more expensive vehicles. And here's a stat that I found interesting. I mentioned earlier that car sales for vehicles selling for more than $30,000 are up 6% year to date. Well, those selling for less than $30,000 were down 7%. So this is a market clearly trending towards more expensive vehicles.
Bridget F.: Now shifting gears to dealers, we saw that Kerrigan Advisors recently released the Kerrigan Dealer Survey, which was a survey of dealers outlook on the value of their businesses. What did you find?
Ryan K.: We did. Last month we released the results from the first-ever Kerrigan Dealer Survey, which was designed to gauge dealer's valuation expectations for their businesses and for specific franchises, and we got some interesting results. 86% of the 650 franchise auto dealers surveyed expected the value of their businesses will stay the same or increase over the next 12 months. Now that is very telling. The vast majority of dealers see a stable or growing industry.
Bridget F.: In the past you've mentioned an improving profit picture for dealers. This sounds consistent with that view.
Ryan K.: That's exactly right. Many dealers have adapted their cost structure to a slower growth marketplace and profits are now improving in very significant ways and I think that's very much reflected in this survey.
Bridget F.: What are some of the franchise-specific results?
Ryan K.: The surveys show that dealers are most bullish on the following franchise, Subaru, Toyota, Porsche, Mercedes-Benz, and interestingly, Volkswagen. And Honda, BMW and Lexus were largely expected to stay the same. Now, note all of these have very strong dealer networks and generally very good fixed operations.
Bridget F.: Were there any transaction announcements last month?
Ryan K.: Yes. We announced the sale of our client, Longmont Ford, a high volume Ford store in the Denver market. That was acquired by a partnership between Mike Maroone's Auto Group and Sarah Automotive. And in other recent news, Lithia announced the acquisition of three dealerships in West Virginia and Asbury acquired Toyota in Indianapolis and Subaru in Denver.
Bridget F.: Is the year finishing strong for transactions?
Ryan K.: from our vantage point yes. We'll be announcing multiple transactions before year end and sticking with our forecast of over 200 buy sells again in 2019.
Bridget F.: Thanks so much, Ryan. We really appreciate your insight and we look forward to talking with you again next month.
Ryan K.: My pleasure. I look forward to connecting next month and we should have some additional transactions to discuss.
Thank you for watching the official news source of the retail automotive industry. This has been a JBF business media production.