Ebbs and flows in the market are expected. 2019 shows to be the start of a market retraction after. After hitting a peak of 17.5M in 2016, new car sales are expected to dip below 17M for the first time in 5 years. In a report released recently with forecasts and trends for 2019, Edmunds predicts total new car sales to top out at 16.9M in 2019.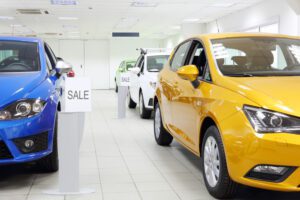 Many predicted new car sales to dip in 2018, but numbers have remained steady due to many factors. Unemployment remains at the lowest levels in decades. Consumer confidence is at an 18 year high, and gas prices have started to roll back after a surge earlier in 2018. Record leasing numbers in 2016 will also bring many consumers back into the market in 2019, helping to stave off a larger decline.
"Since we reached 'peak lease' in 2016, more than 4 million consumers are expected to turn in their vehicles and come back to the market in 2019, which will have a major impact on new vehicle sales," said Jessica Caldwell, executive director of industry analysis for Edmunds. "The catch is that these shoppers are coming back to a very different market. New vehicles are much more expensive and interest rates are markedly higher than they were three years ago, which means most of these people won't be able to buy a similar new vehicle for a comparable price."
Rising interest rates and climbing vehicle prices are expected to be the biggest challenge for new car sales in 2019. On average, new vehicles are $3,000 more expensive now than they were three years ago, and car shoppers can expect to pay nearly $1,800 more in interest over the course of a five-year auto loan. Analysts expect interest rates near 6 percent will become the new normal in 2019, and average transaction prices will continue to hit records as automakers add more pricey SUVs to their product lineups.
"The auto industry will have a solid year in 2019, but in some ways it's a house of cards," Caldwell said. "As access to cheap and easy credit grows scarce, many buyers may be forced into the used market, or even be priced out of a purchase completely. If for some reason the economy suddenly collapses or if tariffs are enacted and raise prices even more dramatically, things could take a turn very quickly."
In spite of the uncertainty, SUVs are expected to account for over half of new vehicle sales as more car owners defect to light trucks. Another segment set to expand in 2019 is that of green vehicles. Hybrids, Plug-in Hybrids and EV's are expected to combine for a 4.2% market share, up from 4.0% in 2018 and 3.2% in 2017 with EV's accounting for 1.8%, Plug-in Hybrids accounting for 0.6% and Hybrids accounting for 1.8%.
As the new vehicle market continues to evolve at a rapid pace, it will be interesting to see how things play out in 2019. Used car sales are already as strong as they have been in a long time, and with green vehicles and SUV's alike seeming destined for more and more market share, the landscape is going to continue to change.