As predicted, Nissan's investigation into the alleged Carlos Ghosn scandal has now made its way to the United States. Hans Greibel of Automotive News discussed the implications of it with the owner of a Nissan dealership in Florida who reported that Nissan North America had held a conference call in which "they assured us that all of our resources and the direction we're going is still in place," but automotive experts and dealerships across the country are skeptical.
A Financial Times article published on January 16, 2019 reported that Ghosn's request for bail had been denied after his arrest in November of 2018 stemming from "allegations of financial misconduct." He has been in a Japanese prison since his arrest and Nissan has since been helping Japanese law enforcement with their investigation.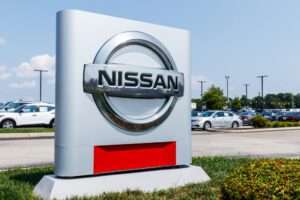 Jose Munoz, Nissan's former Chief Performance Officer, has quit after being put on a leave of absence and his exit has left U.S. dealers worried. Though he no longer had direct control of the U.S.'s business dealings after deciding to focus on business in China, Munoz had implemented dealer incentive programs that may get cut, especially because Nissan's CEO, Hiroto Saikawa, disagrees with many of them.
Dealers are mainly concerned that without Ghosn and Munoz, Saikawa and the administration will cut certain incentives such as stair-step incentive programs. Chanell Turner of CBT Automotive Network described these by stating, "as sales increase for the dealer, then the incentive amounts also increase." Big dealerships with a lot of inventory and high sales can benefit from these, whereas smaller dealerships typically oppose them because failing to meet quota means they could lose a huge amount of money.
Nissan had previously tried to do away with these programs around 2014 to "help dealers maintain a more consistent and long term view of the market," but Greimel added that Saikawa "overdid it." U.S. group sales in April of 2017 dropped 6.3% and market share dropped to 8.6%. These numbers resulted in many people and dealers supporting Munoz's "aggressive" programs, while many still support Saikawa's "gentler approach" and disapproval of such programs.
David Kiley of Forbes reported that the U.S. is also involved in the investigation because of an ongoing "probe into how some Southern California Nissan franchises were awarded, and if the process was proper." This includes two franchises that are owned by a Saudi businessman with close ties to Ghosn, which is viewed by some as a serious conflict of interest.
Paul Eisenstein of CNBC disclosed that an anonymous former Nissan executive referred to a possible "bloodbath" that could come after Munoz's departure. Other executives and board members, such as Japan-based Senior Vice President Arun Bajaj and U.S.-based board member Greg Kelly, have also been targets of the investigations. If further targets are convicted of crimes and/or ousted from the company, replacements will need to be made. Munoz had been in the running to be Saikawa's successor, but his departure now leaves uncertainty and fear for many dealers.
Nathan Bomey of USA Today noted that Nissan has been relatively successful within the past few years, largely due to the Rogue and Murano crossovers, which have boosted sales because of "savvy design, consumer trends, and strategic marketing." With the shake-up in the administration, many are leery of the future of Nissan and any changes to the board could have a huge impact on U.S. dealerships and Nissan's place in the auto industry.