Volkswagon AG and Ford set the auto industry abuzz, announcing they've come to agreements regarding an alliance. According to Volkswagen, the plan is for the two companies to join forces in designing and manufacturing trucks and cars, with hopes to release the new vehicles as early as 2022. Said Volkswagon CEO, Herbert Diess, "Volkswagen and Ford will harness our collective resources, innovation capabilities, and complementary market positions to even better serve millions of customers around the world. At the same time, thealliance will be a cornerstone for our drive to improve competitiveness."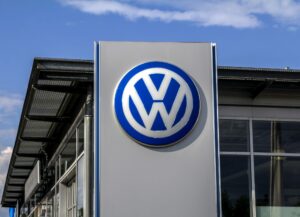 In addition to the mid-sized trucks and commercials vans already in the works, Ford and Volkswagon have shown interest in further future collaboration, specifically on EVs, autonomous vehicles and mobility services, all of which are growing sectors in the industry. In a joint press release, Jim Hackett, Ford's CEO, expressed his optimism in the possibility of the two companies being at the forefront of future vehicular advancement. "Over time, this alliance will help both companies create value and meet the needs of our customers and society," Hackett said. "It will not only drive significant efficiencies and help both companies improve their fitness, but also gives us the opportunity to collaborate on shaping the next era of mobility."
Jessica Caldwell, the executive director of industry analysis at Edmunds.com is one of the many who sees the partnership as a smart move for both parties. "Automakers aren't just competing with each other anymore," she says. "They're under intense pressure from well-funded tech companies who are eager to get in on the future of mobility. Cutting costs by sharing vehicle architectures and manufacturing facilities is just table stakes in this new world, and is a nice place to start." That said, Caldwell cautions that the "key to success will be if Ford and VW can help each other fend off the upstarts and become leading forces in electric and autonomous vehicle technology."
Advertising Partner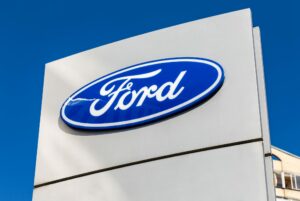 The announcement kicked off rumors that the two auto giants will eventually merge, something both companies addressed in their releases. Ford and VW posted that the "alliance does not involve cross-ownership between the two companies." Instead, the two will work together via a committee led by both Diess and Hackett, and populated by senior executives from both Ford and Volkswagon.
The above statement hasn't stopped the speculation; however, with many venturing that a merger is just a matter of time, especially in light of the proposed future collaboration on EVs and autonomous vehicles. Even if a merger doesn't come out of the alliance, the feeling is that the grouping momentous. "This success of this partnership could ultimately determine the long-term fate of two of the world's most iconic brands," noted Caldwell.
Time will tell which direction the alliance takes both companies. That said, at a moment when things are shifting in the industry, it would be no surprise to see more brands follow suit as companies maneuver to corner burgeoning markets and offload unpopular models.