Auto executives and analysts are expressing shock, sadness and speculation in the wake of the announcement this weekend that Fiat Chrysler Automotive CEO Sergio Marchionne is stepping down due to a serious illness.
The announcement was published over the weekend by FCA. According to Italy-based news source ANSA, Marchionne is in intensive care in a Swiss hospital. John Elkann, FCA's new chairman, released a statement that Marchionne would be unable to return to work."I am profoundly saddened to learn of Sergio's state of health," he said.
In a follow up statement, Mike Manley was named as Marchionne's successor. Manley, a Briton, had previously served as head of the company's Jeep and Ram Brands division. Company officials propose to elected Manley to the board as executive director at their next meeting. FCA stocks (NYSE: FCAU/MTA: FCA) dropped by roughly 3 percent as of noon today since Friday's market closed. 
Marchionne has been nothing short of a legend in the automotive arena during his tenure as CEO of FCA by boosting profits and leading a significant turn around for the company.In 2004, the 66-year-old was picked to lead Fiat. When the company was paired with Chrysler in 2009, Marchionne was picked to lead the company. In 2014, Fiat finalized its deal with Chrysler. Just three years later, FCA reported a pre-tax of $4.4 billion. This year, it was announced he wiped out FCA's $13 billion debt pile. Marchionne also was able to spin off Fiat's Ferrari in a stock market listing.
Industry leaders and analysts have spoke highly of Marchionne's tenure.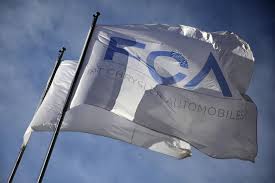 Jeremy Acevedo, manager of industry analysis, with Edmunds dubbed the announcement as, "incredibly sad news for the entire industry" and praised Marchionne's strong leadership style. He also expressed confidence with incoming CEO Manley. "Never one to shy away from a challenge, Marchionne's bold, confident leadership style set the bar for what's needed to be successful in today's transformative times. There's no question that he's leaving behind big shoes to fill, but Manley makes perfect sense to carry the torch of his legacy. Given his profound success in elevating the company's Jeep and Ram brands, he's already been responsible for driving the bulk of profit for FCA." said Acevedo. As of 2017, FCA has 235,915 employees.