With International Women's Day approaching on March 8th, it's only fitting that we look at how far we've come in the automotive industry with women in leadership roles. Though we are nowhere near where we should be, the industry is slowly modernizing their management styles.
Historically, the automotive industry has been driven by men. Though, for the most part, it is still driven by men, there have been a number of women climbing the ladder in the industry. It is never easy to be a female in a historically male-dominated field, but there have been ten women that have pushed forth among the men.
Women in the automotive industry have always been there, granted they have been in limited number, but they have been there nonetheless. In recent years data, we've seen several automakers make an initiative to have more women in power. Though slow progress, it is getting better.
Advertising Partner

Fiat Chrysler Automotive is currently leading with 27% of their directors and 38% of their executives being female, with General Motors following behind with their 50% female directors and 11% female executives. Other automakers, such as Toyota and Nissan are one of the poorest one for female leadership with Toyota having no female directors or executives and Nissan having no female directors and 2% female executives.
Regardless of that, women have been charging forward with their brilliance. Many might not be aware, but the BMW Z4, Volvo YYC, Renault Scenic, Ford Probe, and Nissan 350Z were all designed either by a female-led team, a female team or by a woman.
8 Notable Women In The Automotive Industry
Here are a few of the high-profile female leaders in the automotive industry who are striving to close the gender gap and paving a way for young women across the globe to reach higher.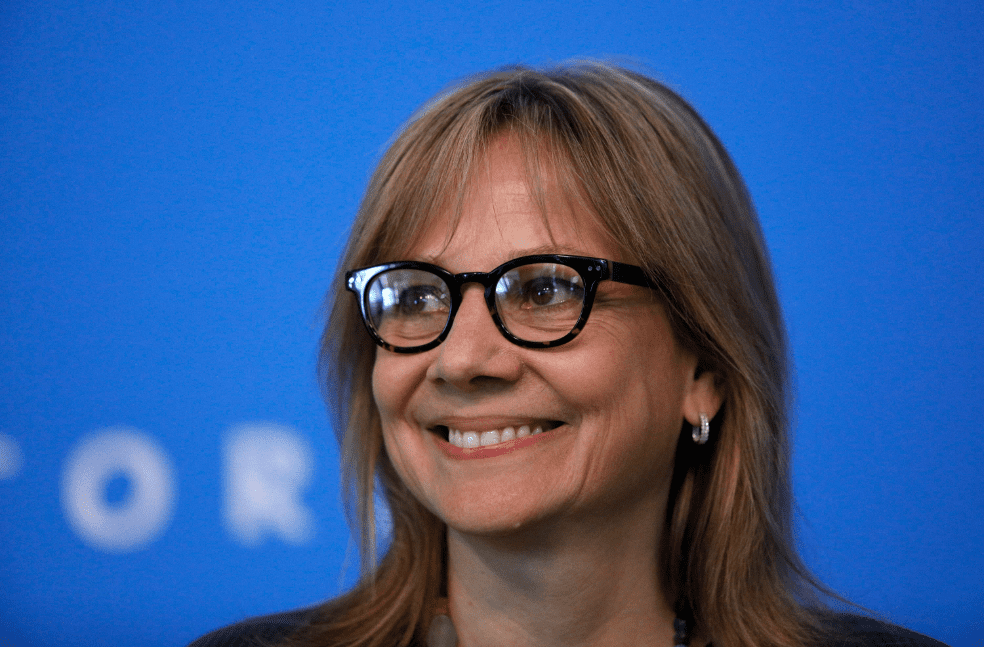 Mary Barra

–

CEO at General Motors
One of the most notable female leaders, Mary Barra, started her career with General Motors in 1980. She started off as a General Motors Institute co-op student. Within her thirty-nine year career, the 57-year-old has risen to the role of CEO. She became the first-ever female CEO of a major automaker. In 2018, she was labeled as the fourth most powerful women and fifty-third most powerful person.
Under her leadership, General Motors was ranked number one on the 2018 Global Report on Gender Equality. It put GM as one of the only two global companies that had no gender pay gap.
Pamela Fletcher

–

VP of Global Electric Vehicle Programs at General Motors
Knowing from a young age that she wanted to go into the automotive industry, Pamela Fletcher has now had a fifteen-year career at General Motors. Prior to her current role as the VP, Fletcher was the Executive Chief Designer of Global Electrified Vehicles.
Fletcher, named in the Create & Cultivate 100 List for 2018, has led GM's charge to launch twenty electric vehicles by 2023. She oversaw the development of Chevrolet Bolt EV, the first 'affordable' long-range electric car. Promoted to her current role in 2017, she is focused on self-driving cars.
Barbara Jean (Barb) Samardzich

–

COO at Ford Europe (Retired) / Non-Executive Director on the board of Velodyne LiDAR, BRP, Inc., and AB SKF.
Barbara Samardzich, better known as Barb Samardzich, was previously the Chief Operating Officer and Vice President at Ford Europe from November 2013 to October 2016. She retired in 2016, after a twenty-six-year career at Ford. Through her time at Ford, she held a number of leadership roles in powertrain operations, powertrain engineering, and product development.
Before Ford, she worked at Westinghouse Electrics in their nuclear fuels division as a thermal design engineer. Samardzich was named one of the twenty-five leading women in the European Auto Industry in 2016. She currently sits on the board of trustees at Lawrence Technological University and is a member at Carnegie-Mellon University's President's Global Advisory Council. She is currently on the board of directors at Adient.
Jessica Winter Stafford

–

Senior Vice President and General Manager at Autotrader
Jessica Strafford was named senior vice president and general manager at Autotrader in 2017. She started off as an associate manager of digital marketing at Autotrader in 2007 and moved onto various other marketing positions.
Her most recent role is as the Vice President of marketing for Cox Automotive's Media Group. Under this banner includes Dealer.com, Kelley Blue Book, and Autotrader. Stafford is said to manage more than eight hundred team members.
Ellenae Fairhurst

–

Lexus Dealership Owner in Huntsville, Alabama
Ellenae Fairhurst began her career in the automotive industry in 1968 as a secretary at Ford Motor Company. In twenty years, in 1988, she was awarded her very own dealership. With her time in the industry, she clearly knew what she was doing. Her dealerships sales were so good that she was able to pay off the dealership within just eight years, where it typically takes fifteen years.
She was the first black dealership owner, making her an inspiration to not only women but especially for women of color in the automotive industry.
Louise O'Sullivan

–

Network Operations Director at Renault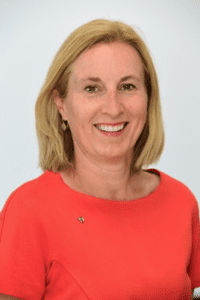 Louise O'Sullivan joined Renault in 1995 on the Graduate Scheme. After graduating, she continued to work for Renault as a Market Analyst. She then went onto a few roles within their Marketing section. In October 2005, she became Brand Manager for Light Commercial Vehicles and Executive Cars, moving onto Fleet Marketing Manager in 2010.
By 2011, she has become the Head of Marketing Communications for Renaults Northern Territories, including Malta, Cyprus, Ireland, and the UK. In 2015, she was appointed the Head of Dacia Brand – Northern Territory. In January 2019, she was appointed as the new Network Operations Director For Renault.
Trudy Hardy

–

Vice President of Marketing at BMW of North America
Trudy Hardy started off her career in Brand Communications for Jaguar where she was responsive for the overall brand management. She then moved onto BMW in 2005 as a Manager for MINI Marketing Department at BMW of North America. Moving from that she became the Department Manager of BMW Marketing Communications and Consumer Events.
Her most recent role is of the Vice President of Marketing at BMW of North America where she has been since 2013.
Linda Hasenfratz

–

President, Chairman, and CEO at Linamar Corporation
Lina Hasenfratz succeeded her father, Frank Hasenfratz, as the CEO of Linamar Corporation. Linamar is Canada's second-largest automotive parts manufacturer. In 2014, she was named Canada's EY Entrepreneur of the Year, the first woman ever to be given that title. In 2018, she was also named Canada's Outstanding CEO of the Year and named to the Order of Canada.
A few honorable mentions include:
Alicia Boler-Davis – Senior Vice President of Customer Experience and Global Quality at GM
Danica Patrick – First Female Race Driver
Elena Ford – Vice President at Ford (the first female to hold a role at the company)
Elizabeth Baron – Technical Specialist in Advanced Visualization and Virtual Reality at Ford
Jane Russell – Owner of Russell Automotive Center
Mandy Dean – Marketing Director at Ford of Britain
Michelle Christensen – Senior Manager for Exterior Design at Faraday Future
Simona De Silvestro – Placed in 2010 IndyCar Race
Trista Schieffer – Lead Development Engineer for Battery Powered Vehicles at GM
These are only a few of the powerful women making waves in the automotive industry. With more and more woman entering and dominating their roles, we can only expect more women to be added to our lists.

References: BOSS Magazine, Catalyst, CBT News, Forbes, Marie Claire, BlackBusiness.org