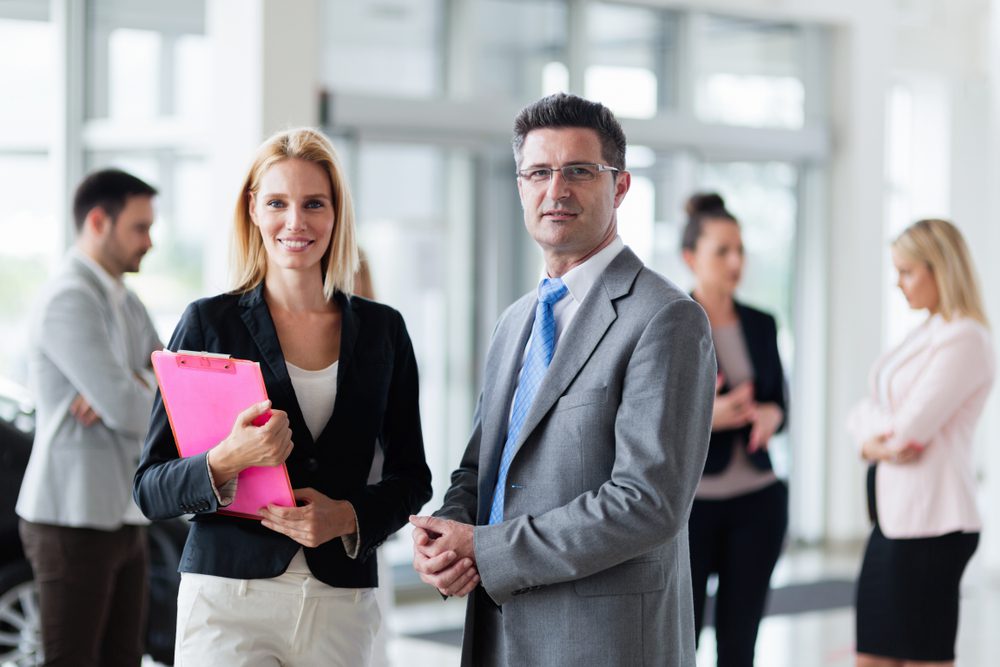 February is National Cancer Prevention Month in the United States, focusing on ways to keep Americans healthy and change behaviors that are known to contribute to different forms of cancer. It isn't surprising that a dealership environment can pose a higher risk of serious illness in many forms, and cancer isn't an exception. Even the new car smell that many people love is from a cancer-causing agent, volatile organic compounds (VOCs). And while there's no way for salespeople and other dealership staff to completely avoid everything – including the new car smell – that can elevate the risk of cancer, there are certain things that a store can do to help mitigate the risk. 
You may wonder why a dealership should take the onus for these precautions at all. However, an employee who is off sick for any length of time, whether for surgery or debilitating treatments with medications, is both a moral and a financial burden the dealership carries. Between concern by that employee and their co-workers and the lost revenue from absences as well as onboarding a replacement, the disruption to the dealership is quite real.
Promote skincare against chemicals
Everyone now understands the harmful effects that UV rays have on the skin, but dealerships use materials that can be just as damaging. For example, benzene is known to be a cancer-causing agent and is found in many solvents and cleaners, not to mention in crude oil and gasoline. Along with mineral oils, cleaners, and compounds found on the shelf in the service department as well as many of the parts that can leave residue on hands could elevate the risk of cancer.
Whether for technicians or for anyone else who may come into contact with chemicals, provide easy access to a range of gloves, plus there should be wash stations that can be accessible to anyone.
Provide breathing protection
As mentioned earlier, even the new car smell contains VOCs that elevate the risk of certain cancers. Other things in a dealership that can aggravate a breathing problem or cause health issues like cancer from being inhaled include brake pad dust, fiberglass, and asbestos. 
When your dealership staff is exposed to potentially cancer-causing elements, breathing protection should always be available and encouraged. Older buildings should also be inspected and remediated if asbestos is found. 
Offer aids to stop tobacco use
It's long been understood that tobacco smoke causes cancer, and it still seems like a disproportionate number of people in the auto industry frequently indulge in a puff. Some may be trying to quit unsuccessfully, and for those, it's a great way to show care and concern by offering assistance to quit. That can be by promoting treatments covered by group insurance plans or by offering reimbursements for smoking cessation aids. Not only are smokers inclined to take more frequent breaks for lost production, but absences due to health cost a dealership greatly.
Provide access to early detection screening
Certain types of cancer can be detected early with screening such as breast cancer, colorectal cancer, and lung cancer. It's always best to have your primary care physician involved in screening tests, but if you don't have a doctor or you don't have insurance, screening can be postponed until the outcome is more severe than it could've been. 
Offer your dealership staff the opportunity to make health-related appointments without any obstacles for time off. If there isn't coverage for screening tests, establish a fund in-house that reimburses for screening tests that had to be paid out-of-pocket, without question. Uptake on these screenings isn't likely to be high enough to be noticeable on the bottom line, and helping catch even one team member's illness early enough to give a chance at a positive outcome will be incredibly rewarding.
---
Did you enjoy this article from Jason Unrau? Read other articles on CBT News here. Please share your thoughts, comments, or questions regarding this topic by submitting a letter to the editor here, or connect with us at newsroom@cbtnews.com.
Be sure to follow us on Facebook and Twitter to stay up to date or catch up on all of our podcasts on demand.
While you're here, don't forget to subscribe to our email newsletter for all the latest auto industry news from CBT News.