FOUNTAIN VALLEY, Calif., June 25, 2019 – In the next several months, Hyundai dealers across the country that subscribe to Hailer service through CDK Global, Inc. (Nasdaq: CDK) can give millions of owners easy access to Lyft rides while their vehicles are being serviced. Through Hailer™, a first-of-its-kind application developed by CDK in partnership with Lyft, participating Hyundai dealers that subscribe to Hailer service through CDK can now help eliminate transportation barriers by providing Lyft rides for customers, which can either be offered free of charge or at a cost that can be automatically added to the customer's service bill for seamless payment at each individual dealership's discretion.
These Lyft rides help address significant customer hurdles around transportation while a vehicle is being serviced or inspected, minimizing time spent waiting at the dealership. Previously, service customers could take the dealer-offered shuttle or loaner vehicle, wait for their car to be serviced or find their own transportation to and from the dealership. Hailer has the opportunity to increase customer satisfaction through a decline in wait times, which reflects an industry shift that has the potential to improve customer experience and business efficiency.

"Hailer provides dealerships with greater efficiencies," said Mahesh Shah, executive vice president, chief product and technology officer, CDK Global. "We are excited that Hyundai is providing its customers with Lyft convenience at participating dealerships with CDK Drive, while affording its dealers seamless backend integration. We look forward to enabling improved customer experiences through this comprehensive dealer solution."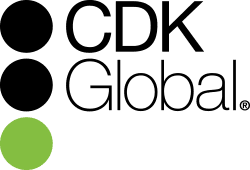 As an example, a Hyundai customer calls their service advisor to schedule an appointment at a participating dealership. At the dealership, the service advisor offers a Lyft ride after writing up the work order. The Lyft ride arrives a few minutes later to take the customer to work, and when the work is complete, the service advisor arranges another Lyft ride back to the dealership. The customer gets a text message through Hailer when the Lyft ride is in route, and the rides are automatically added to the customer's service bill by the dealership. The process is simple for customers and does not require that they have the Lyft app on their smartphone to order rides.
The integration is also easy for participating Hyundai dealers because it allows them to automate billing, set ride spending limits and approve service. The improved Hailer experience simplifies a dealership's service to customers and ultimately reduces the number of customers waiting in service lounges.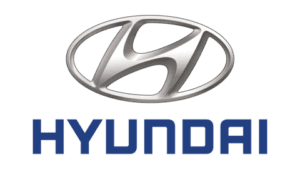 "Our customers are going to really like the convenience of Lyft," said Barry Ratzlaff, vice president, customer satisfaction, Hyundai Motor America. "Hyundai dealers who are already using Hailer have reported a smooth integration allowing them to call Lyft rides for their customers. Customers can now easily get on with their day while the inspection or service work is being performed on their car."
"At Lyft, we're passionate about providing transportation experiences that enhance customer satisfaction and create a streamlined, more cost-efficient solution for our business partners," said Gyre Renwick, vice president, Lyft Business, "Hailer has the potential to disrupt and evolve the auto dealership industry, and we're excited to partner with Hyundai to introduce this solution at scale for participating dealerships across the country."
Lyft
Lyft was founded in June 2012 by Logan Green and John Zimmer to improve people's lives with the world's best transportation. Lyft is the fastest growing rideshare company in the U.S. and is available to 95 percent of the U.S. population as well as in Ontario, Canada. Lyft is preferred by drivers and passengers for its safe and friendly experience, and its commitment to effecting positive change for the future of our cities, as the first rideshare company to offset carbon emissions from all rides globally.
CDK Global, Inc.
With more than $2 billion in revenues, CDK Global (Nasdaq: CDK) is a leading global provider of integrated information technology and digital marketing solutions to the automotive retail and adjacent industries. Focused on enabling end-to-end automotive commerce, CDK provides solutions to dealers in more than 100 countries around the world, serving approximately 30,000 retail locations and most automotive manufacturers. CDK solutions automate and integrate all parts of the dealership and buying process from targeted digital advertising and marketing campaigns to the sale, financing, insuring, parts supply, repair, and maintenance of vehicles. Visit cdkglobal.com.
Hyundai Motor America
Hyundai Motor America is focused on delivering an outstanding customer experience grounded in design leadership, engineering excellence and exceptional value in every vehicle we sell. Hyundai's technology-rich product lineup of cars, SUVs and alternative-powered electric and fuel cell vehicles is backed by Hyundai Assurance—our promise to deliver peace of mind to our customers. Hyundai vehicles are sold and serviced through more than 830 dealerships nationwide and the majority sold in the U.S. are built at U.S. manufacturing facilities, including Hyundai Motor Manufacturing Alabama. Hyundai Motor America is headquartered in Fountain Valley, California, and is a subsidiary of Hyundai Motor Company of Korea.
Please visit our media website at www.HyundaiNews.com
Hyundai Motor America on Twitter | YouTube | Facebook | Instagram