Success in your service department relies heavily on teamwork. No single member of the team can perform all of the tasks necessary for a successful customer experience. There are too many moving parts.
The customer service experience begins with service advisors greeting the customer and assessing their needs. Technicians are then required to do their job in properly diagnosing and repairing the vehicle before the customer experience is completed.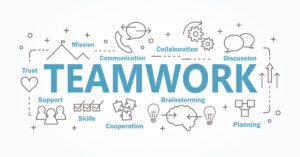 The team effort does not stop with advisors and technicians, however. Cashiers, warranty clerks, parts personnel and others all have to work together to ensure that the customer gets taken care of and that they will want to come back again.
So what happens when service advisors aren't working together for the common good? Service advisors can be extremely territorial and unlikely to share responsibilities with other service advisors at times, especially when a paycheck is on the line. This can result in major inefficiencies in the service department and a poor customer experience.
It is important that your entire fixed operations team is working in sync and working toward the same goals, and it all starts with service advisors. Here are some ideas on how to unify your service advisors, as well as your entire fixed ops team.
Incentivize Team Work
The single biggest factor in poor service advisor synergy is probably pay structure. If there is no pay incentive to encourage teamwork, then you will always have service advisors who look out for themselves first, and everyone else second. A simple way to overcome this issue is to base a portion of your advisors' pay on overall team performance. If they don't all succeed together, then nobody succeeds.
Build a Strong Dealership Brand
While a regular paycheck will keep your employees coming to work every day, studies have shown that employees will work harder when working for a cause that is bigger than themselves. Miracle on Ice Coach Herb Brooks is quoted as saying: "When you pull on that jersey, the name on the front is a hell of a lot more important than the one on the back."
If you build a strong brand around your dealership that is built on a value system and is preceded by a positive reputation, it can inspire employees to work for something greater than themselves. When employees truly see themselves as part of a team, better decisions get made and synergy happens.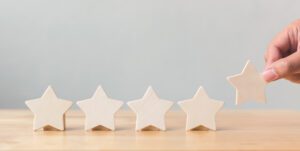 Focus on Customer Satisfaction
While a focus on customer satisfaction should be part of building a positive brand, it is also a worthy goal in and of itself that can unite a team, under the right circumstances. Pay structures, company culture, and individual incentives should be focused on making sure your customers are happy and that they will be back again. When all of these things align, then service advisor relations should align as well.