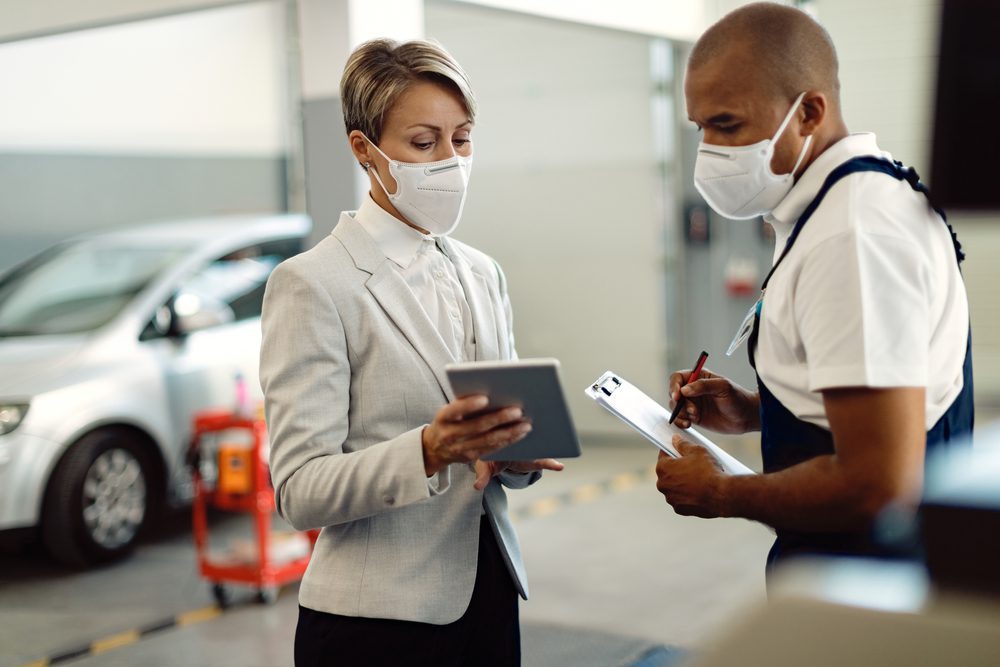 Dealerships are just starting to get back on their feet since the COVID-19 pandemic. It's now time to take stock of what has changed with the service departments and examine how these changes might be beneficial. Overall, service departments have learned new ways to connect with customers and implemented new rules for employees, but teams need to keep up with these changes for success.
Let's look closer at four significant changes that have happened and how these steps should be influential in the future.
1. Better Communication
Communication hasn't always been the strong suit of many service departments. However, with the latest tools at hand, dealerships have created a stronger relationship with the customers. More dealers relied on mobile phone apps, text messaging, and digital tools for vital communication during this time. Moving forward, this is a practice that should continue to be embraced.
A recent study across multiple industries reveals that 76% of respondents said they would like text message notifications about upcoming appointments. Along with texting a client to tell them their car is finished or to discuss maintenance needs, service departments should further implement this technology as a reminder for scheduled appointments.
It's a great no-pressure way to remain in contact with clients. The statistics back this up. With 98% of text messages being opened compared to 45% of emails, you can significantly increase your service department's profit with a simple text.
2. Sick Employees Stay Home
Before the pandemic, it was hard to keep a sick mechanic down. Most technicians weren't staying home if they had a case of the sniffles. However, this practice put the entire team at risk. Automotive technicians have a dangerous job. They spend every day working with complicated machinery, toxic chemicals, and hazardous tools. If the mechanics aren't on their game, there could easily be an accident, resulting in an injury.
With COVID-19, no one can come to the dealership sick. This practice doesn't just prevent that mechanic from making a grave mistake, but it also protects other employees. This valuable rule should continue moving forward, even when the pandemic is long over.
Let's keep the germs at home where they belong and arrive at work clear-headed instead.
3. Individual Tools
Before this illness erupted, mechanics often shared tools and equipment. If someone needed a tool that was already in use, there was a delay in the work while they waited. Since the pandemic, technicians are encouraged to have their own set of tools, which cuts down contamination.
However, this new practice doesn't just remove germs from the equation, but it includes another perk. When techs have everything they need, there's no more waiting to complete a job. What happens as a result is a steady flow of completed work, keeping the bays opening up faster.
This quick turnaround time also makes your flat-rate mechanics happy too.
4. Disinfecting Cars
Prior to the pandemic, cars were brought into the shop without any care for cleanliness. Mechanics were exposed to germs from the customer and vice versa. However, COVID caused cleanliness to become a top concern.
Cleaning the service vehicle as it comes into the shop and leaves is now a common practice. Toyota is one of the many companies that issued a response about cleaning out the vehicles and disinfecting them. However, all service departments have benefitted from this new practice. Not only does it keep the mechanics safe when a vehicle comes into the shop, but it pleases the customer.
It only takes a few minutes to clean out the car's interior, but it can make a world of difference to the owner of the vehicle. It's a gesture that shows you care and helps to build rapport with them.
Don't Fall Into Old Habits
Many of these practices are new to teams and will require practice to become a habit. However, we've seen the benefit of them all and know that they only serve as a way to stand out from the competition. If dealers can embrace the changes that have occurred from COVID, the benefits are sure to follow.
---
Did you enjoy this article from Brian Jones? Read other articles on CBT News here. Please share your thoughts, comments, or questions regarding this topic at newsroom@cbtnews.com.
Be sure to follow us on Facebook and Twitter to stay up to date or catch-up on all of our podcasts on demand.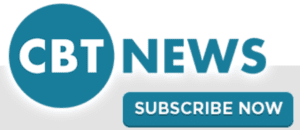 While you're here, don't forget to subscribe to our email newsletter for all the latest auto industry news from CBT News.