The globe is facing an unprecedented challenge, and in many ways, auto dealerships are in the front lines. Despite the growing popularity of online car buying, 95% of vehicles are still purchased in a dealership. Those numbers are likely to drop as new restrictions are put in place to curb the COVID-19 pandemic.
What can dealerships do to prepare for what's next — whatever "next" is? Here are a few ideas for weathering the storm and coming out stronger on the other side.
Adapt Your Marketing Messages

Inevitably, some dealerships are going to make their situations worse by sending out tone-deaf marketing emails and running poorly-timed ads. It's time to pause and revise any existing marketing campaigns. Now more than ever, dealerships need to communicate with customers using empathy and understanding.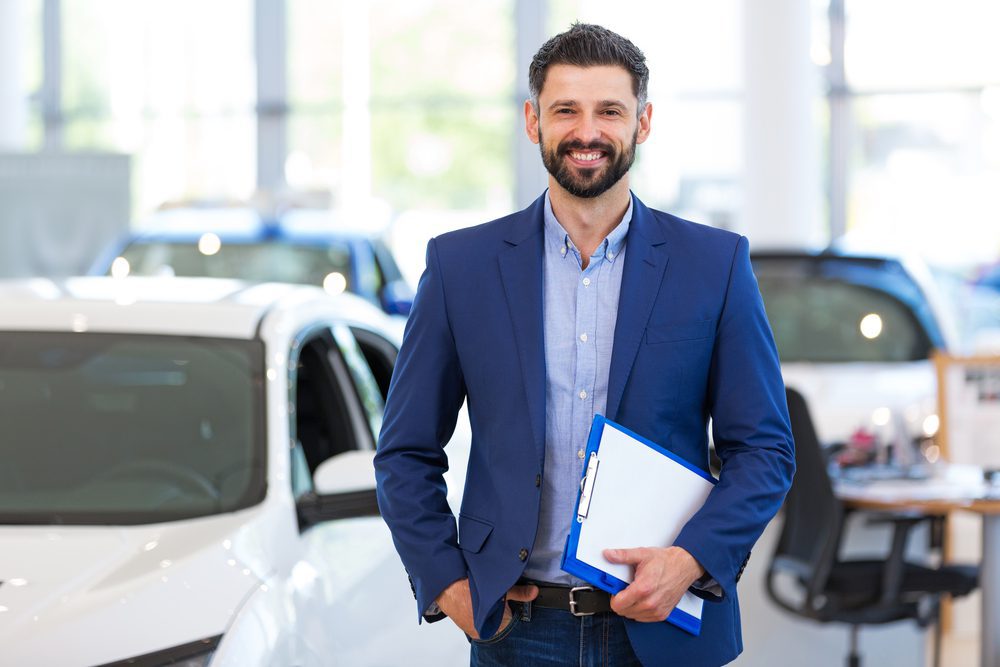 Should you continue to advertise your business? Absolutely, but your messages need to change. First, acknowledge the current situation and how tough it must be for your customers. Remember: Everyone is making sacrifices right now, and some more than others.
Next, think about how you can help your community. People still need to buy vehicles, even in a crisis. Offer to drop off vehicles for test drives, extended warranties, and other perks that make their lives easier.
Finally, follow the mantra, "less is more." Every company in the world is trying to drum up new business right now. Don't bombard your customers with the same old marketing messages. Be sincere and only reach out with valuable offers.
Related: NADA Advocates to Consider Dealerships as Essential Business
Explore Digital Retailing and Home-Delivery Solutions
Could this be the catalyst that pushes digital retailing (DR) into the mainstream? It's certainly possible. At the very least, more consumers will be willing to try buying a vehicle online. If enough people enjoy the process, we could be facing a new normal in the auto retail industry. If digital retailing goes mainstream, car home delivery will, too.
Of course, no technology is without its pitfalls. Digital retailing platforms are still working out some kinks, like inaccurate instant quotes that force dealers to rework deals. Plus, not every state allows beginning-to-end online car sales—a wet signature is still required.
However, 60% of dealers say that DR-initiated transactions are as profitable or more profitable than non-DR transactions, on average. It's worth exploring digital retailing solutions if you can afford the up-front expense. 
Restructure Financing 
If you're financing your inventory, lower sales projections will have a direct impact on your ability to cover your floorplan. Talk with your lenders and see what options you have to renegotiate your terms.
Luckily, there is some encouraging news for dealers on the horizon. Governments and financial institutions are creating emergency funding programs to support local businesses. For example, the Mayor of Chicago just announced a $100 million public-private fund to provide local businesses with low-interest loans. Banks and lenders are also offering new funding options, and more are certainly on the way. 
Adjust 2020 Projections
Even if the pandemic disappeared tomorrow, damage to the global economy has already been done. As painful as it may be, it's time to face reality and adjust your expectations for 2020.
Review your financial projections for the year and consider revising them down. It's impossible to say when the crisis will let up, so it's better to be prepared for the worst. Meet with your accountant and finance team to adjust your plans accordingly.
Review Expenses
In times of uncertainty, dealerships need to get lean. Review your expenses and look for areas where you can save money. This is always hard to do, especially after riding a long economic extension, but it's absolutely necessary.
In his book, Profit First, author and serial entrepreneur Mike Michalowitz shares a great way to prioritize expenses: 
Print out your expense report 

Go through each line and place a P, R, or U next to the expense. 'P' is for items directly generating (P)rofit, 'R' is for necessary items that can be (R)eplaced by something more affordable, and 'U' are (U)nnecessary expenses— those not directly generating profit.

Put a plan in place to remove or replace expenses until you are 10% below where you need to be, according to your new financial projections.
Along with line-item expenses, review the ROI of each of your marketing channels. Considering pausing underperforming channels until you can invest the time in making them profitable. 
Related: Dealer Supply Chains Affected During Coronavirus Pandemic
Crisis Makes Great Dealerships Stronger
The late, great businessman, Andy Grove, had a saying about times like these:
"Bad companies are destroyed by crisis. Good companies survive them. Great companies are improved by them."
How can dealerships come out of this crisis stronger than before? Start with not panicking, streamlining your business, connecting more deeply with customers, and adopting technology that fits the modern buyer.
These are the moments when the great dealerships separate themselves from the rest. Will this challenge be a catastrophe or catalyst for your business? The choice is yours. 
---

Did you enjoy this article from Zach Klempf? Read other articles from him here.

Car Biz Today, the official resource of the retail automotive industry.

Be sure to follow us on Facebook and Twitter to stay up to date or catch-up on all of our podcasts on demand.
While you're here, don't forget to subscribe to our email newsletter for all the latest auto industry news from CBT News.