As retail vehicle sales begin to slide, it is more important than ever to get lean headed into the slower-selling fall season. Coming off a few record years, trimming down could be trickier than usual.
With rising vehicle prices and rapidly evolving technology, it is becoming increasingly costly to sit on too much of the wrong inventory.
The National Automobile Dealers Assn. reports new-vehicle holding expenses are the fastest growing item on dealers' financial statements – up 142% in 2019 vs. 2018. This is driven by the combination of inflated new-car inventories and sliding retail sales.
To further compound the issue, there is an unusually high number of model year '18 vehicles sitting on dealers' lots compared to a lower number of '20 model year vehicles.
"This is probably the biggest carry-over problem we've seen in the last several years," said Mike Maroone, a former president of AutoNation Inc., who owns dealerships in Colorado and Florida. "It has been very painful."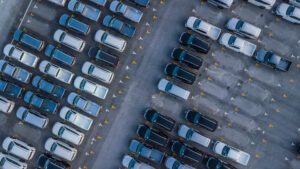 Here are some ideas on how to navigate the issues and trim down inventory:
Watch Dealer Days' Supply vs. Market Days' Supply
It is a mistake to only look at what's going on with a dealer's own inventory, without understanding the market averages. Dealers need to understand how far above or below they are with any given model, compared to the market. If there is a discrepancy here, it can wreak havoc with projections and inventory planning. 
Don't Sell Down Too Fast
A sell-down approach that is too aggressive can cause undue stress on dealer margins. With the appropriate timing, future factory incentives may very well offset some of these losses. With clear visibility into an OEM overstock situation for a specific model, you can generally anticipate factory incentives to kick in and help alleviate the problem. Don't be too eager to liquidate too fast. 
Strategize According to Demand
Industry trends are leaning heavily toward trucks and SUV's and away from sedans. Keep an eye on what is selling and what is not. It is much wiser to set the heaviest markdowns on sedans and reserve later markdowns for trucks and SUV's that will likely move on their own due to demand. 
Step Up on Trade Values
Another byproduct of rising new-vehicle prices is the increased prices and popularity of used vehicles. If you are looking for a way to sell through some old inventory without taking a huge hit to profit margins up front, top dollar trade vehicle valuation could be the answer. Stepping up big, especially on the right used vehicles, can help to move some stale inventory, while helping to stock up on an increasingly popular group of vehicles. 
Conclusion
Know the data, make decisions based on the right data, take advantage of well-timed factory incentives, pay attention to consumer demand, and leverage increasing trade values. With all of these in mind, you are sure to have a successful fall inventory sell-off.