Car dealerships are not immune to cyber and ransomware attacks, which can be very costly to fix. That's why it's essential to have the best IT services to protect your data. Reynolds and Reynolds recently acquired dealership cybersecurity company, Proton Dealership IT, to expand their digital protection capabilities. Today on Inside Automotive, we're diving into the details of this acquisition and the impact it will have on their dealer partners. We're pleased to welcome Brad Holton, Founder of Proton Dealership IT.  
The acquisition was completed on August 1, and Holton says Reynolds and Reynolds now has the tools to help car dealerships navigate cybersecurity risks and updates to regulatory safeguards. Ultimately, he notes the acquisition "just makes sense," as it has the potential to help his firm grow 50% to 60% annually.

Holton states that partnering with Reynolds and Reynolds brings together some of the best experts in the dealership realm and the software industry, and it will be a "game changer for the auto space." He reports that the main things driving Proton Dealership IT's growth are:
The updated Federal Trade Commission (FTC) safeguards

Rising cyber insurance premiums

The uptick in widespread ransomware
The Wall Street Journal recently reported that car dealerships are the "number one hacker target." Holton says his firm alone gets consulted for an incident response task around once a month, as all dealers are vulnerable to attacks.  
Regarding the updated FTC safeguards, Holton feels the FTC was vague on some points but that ultimately, car dealers definitely want to follow them to stay in compliance with federal law, as this prevents enforcement actions and also may help with insurance matters. 
Holton notes that various OEMs are mandating car dealers obtain cyber insurance now, and the insurance application has gone from a one-page document to a seven or eight-page document that requires information about existing cyber threat detection and prevention within the dealers applying.   
Car dealers typically are not well-versed in cybersecurity matters, which is the area where Reynolds and Reynolds can reportedly help them. Holton says that IT and cybersecurity are not exactly the same thing, and his company works to prevent destructive attacks instead of carrying out traditional IT tasks such as fixing hardware and Internet connection issues.
Cyberattacks can shut down car dealerships for weeks and can also lead to withdrawn partnership or acquisition deals. Holton suggests preventing this as much as possible. Car dealers should have a third-party audit of their systems completed to look for vulnerabilities and cybersecurity issues. 
Holton says he is excited about the recent merger and his company's goal is to educate car dealers on what the updated FTC safeguards mean and where they need to begin to become fully compliant. Car dealers who are already partnering with Reynolds and Reynolds for any other service can ask their representatives about the company's new cybersecurity offerings. 
---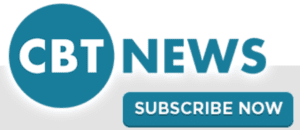 Did you enjoy this interview with Brad Holton? Please share your thoughts, comments, or questions regarding this topic by connecting with us at newsroom@cbtnews.com.
Be sure to follow us on Facebook, LinkedIn, and TikTok to stay up to date.
While you're here, don't forget to subscribe to our email newsletter for all the latest auto industry news from CBT News.