Welcome back to Diversity in Automotive, brought to you by TrueCar and CarNow. In today's segment, host Cory Mosley is joined by Damon Lester, president of the National Association of Minority Automobile Dealers. Diversity and inclusion have been age-old issues for NAMAD, which is celebrating its 40th year of operation. Lester points out that racial injustice has long preceded the civil unrest and the Black Lives Matter movement that we see today. In our age of instantaneous connectivity, awareness of systemic racial inequality has been heightened dramatically.
Looking around the industry, particularly at the dealership level, Mosley points out that seeing a person of color or a member of an underrepresented gender in an elevated role is almost like seeing a unicorn. Lester believes this is due to a lack of opportunity and access for those minority groups. For people of color working in the dealership, when the dealer or general manager is white, then it becomes more difficult for that person of color to see themselves in a leadership position unless they are presented with the opportunity to do so.

When a manager or dealer looks around the conference room and doesn't see a person of color in the leadership ranks, then they have to reflect inwardly and ask themselves why. Dealers have to evaluate their own infrastructure and see where opportunities lie. Hold your managers accountable as well, because they often hold the power of those hiring and promoting decisions. However, Lester says that the person of color on staff has to be motivated and driven to elevate their position as well.
For more great insight from Cory Mosley and Damon Lester, be sure to watch the entire show above. Don't forget to join us next Thursday for another episode of Diversity in Automotive.
---
Did you miss last week's episode of Diversity in Automotive? Watch it here now! And don't forget to share your questions and comments with Jim Fitzpatrick at jfitzpatrick@cbtnews.com.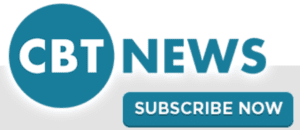 Be sure to follow us on Facebook and Twitter to stay up to date or catch-up on all of our podcasts on demand.
While you're here, don't forget to subscribe to our email newsletter for all the latest auto industry news from CBT News.