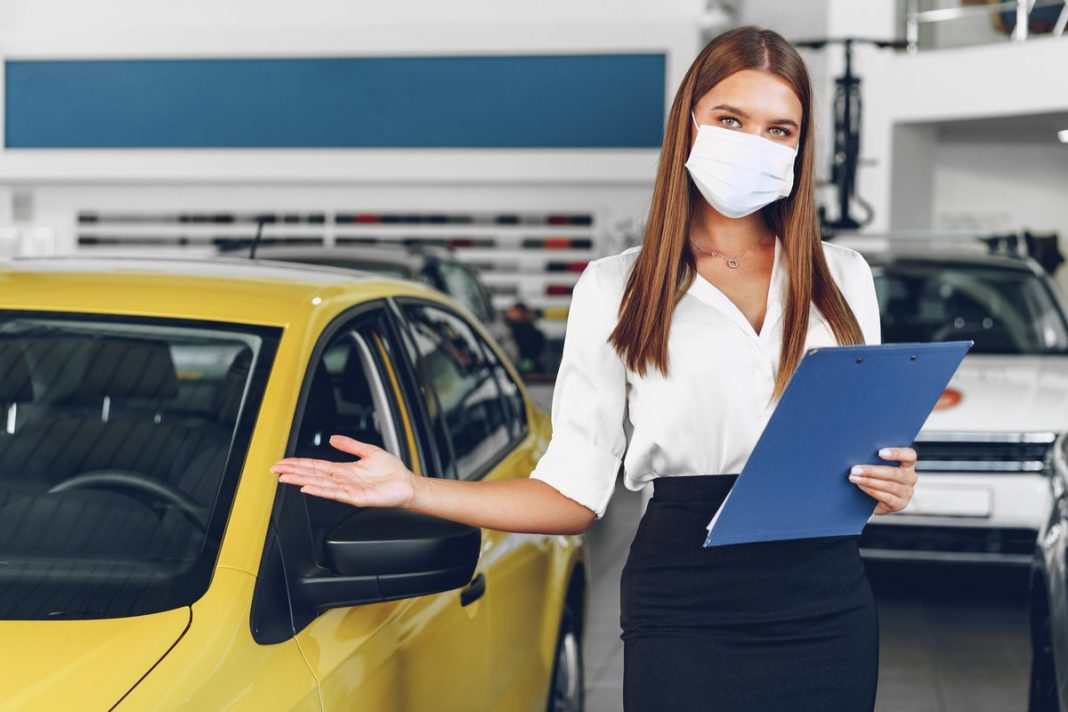 As more residents in the United States are vaccinated against COVID-19, the CDC updates guidelines for participating in routine activities and mask usage. As of May 13, CDC guidance states that you are able to "resume activities that you did before the pandemic" if you are fully vaccinated and that mask usage and physical distancing are not required except where mandated by governments, employers, or businesses. 
The ability to return to some form of normalcy is refreshing and very welcome, but guidelines leave a massive hole that businesses need to address. Do you continue to require masks by staff, by customers, or both? Or do you remove the mask signage and leave it up to personal choice?  
Adoption isn't uniform
As of May 20, 21 states continue to enforce mask usage in public indoor settings to various degrees including Illinois, Kentucky, Michigan, and New York. That applies for everyone, vaccinated or not. And for states that no longer have a mask mandate, the United Food and Commercial Workers Union has criticized the CDC for not addressing how customer service workers should deal with the public, who may or may not be vaccinated. 
UFCW president Marc Perrone said in a statement, "Millions of Americans are doing the right thing and getting vaccinated, but essential workers are still forced to play mask police for shoppers who are unvaccinated and refuse to follow local Covid safety measures. Are they now supposed to become the vaccination police?"
The Retail Leaders Industry Association echoes the concern. "These conflicting positions put retailers and their employees in incredibly difficult situations." 
Wearing masks may continue for some time
In a poll from May 14-17, less than half of Americans surveyed were comfortable doing a range of activities without wearing a mask. In all categories, unvaccinated Americans were far more likely to say they are comfortable being maskless for activities than those who have received the vaccine already. 
Only 25% of adults "agreed that state and local officials should lift mask mandates". 
That indicates that mask usage is likely to be the norm for millions of US citizens in the short term, whether the governments or businesses require them or not. Getting comfortable with closing the gap between people in public may be similar.  
What can dealers do?
Of course, the first point of guidance to protect dealerships is to follow federal, state, and local government requirements. Whether or not you have a personal opinion on reopening strategies, it behooves your store to obey the government to avoid potential legal repercussions. 
In states that permit going maskless, the waters become muddy. Some staff may be uncomfortable dealing with unmasked customers and vice versa. It's why the UFCW has called out the CDC for failing to offer guidance to businesses. 
Walgreen's has opted to keep their staff masked. In a statement, they say "Customers who are not fully vaccinated are asked to continue wearing face coverings, and our team members will continue to wear them while working." Target took a slightly more liberal approach, saying, "Given the CDC's updated guidance, Target no longer requires fully vaccinated guests and team members to wear face coverings in our stores, except where it's required by local ordinances. Face coverings continue to be strongly recommended for guests and team members who are not fully vaccinated."
It leaves the ball in dealers' courts for retailers in states without mask mandates. It's likely that at least half of customers and staff will continue to wear masks whether required or not. For those who do not wish to, dealerships need to clearly communicate what they will enforce and what they encourage. Whether they choose the Walgreen's approach or the Target guidelines, or whether they continue to require masks by everyone, it's imperative to be crystal clear in the store's position. 
Change the messaging on social media and on the dealer website to reflect any policy changes, and issue staff memos so workers know exactly what to expect when they come to work. As a management team, decide how strictly to enforce your policies. 
---
Did you enjoy this article from Jason Unrau? Read other articles on CBT News here. Please share your thoughts, comments, or questions regarding this topic by submitting a letter to the editor here, or connect with us at newsroom@cbtnews.com.
Be sure to follow us on Facebook and Twitter to stay up to date or catch-up on all of our podcasts on demand.
While you're here, don't forget to subscribe to our email newsletter for all the latest auto industry news from CBT News.