In today's age of diversity and non-discrimination, mature working-age employees are often still caught in the crosshairs. Research by non-profit public interest publisher ProPublica.org, 56 percent of employees over 50 have been laid off or involuntarily left a position at least once in their working career. For many, it's classic ageism.
Discrimination based on a person's age is often masked by something else. Layoffs come under the guise of an inability to learn new tech or a company's 'restructuring'. However, the automotive industry can greatly benefit from hiring from a mature generation.
Experience in Older Employees
In a typical corporation, a longer tenure can be equated with higher earnings. For many 50-plus employees who get a pink slip, it's safe to assume that a company is saving money by replacing an experienced worker with someone younger. Their experience is invaluable, though.
For dealers, those years of life experience and dedication to work are perfect. Hiring someone who has learned through experience often means they can adapt to new roles faster and with fewer mistakes. Whether for a sales position, at the service desk, or even as a savvy technician, there's a huge upside to their experience.
Keep in mind that someone at the age of 50 was still in high school when huge technological strides in the 80's and 90's were occurring. Many are well-versed in tech and adapt well to virtually all automotive retail positions.  
Related: 3 Simple Ways to Help Retain Your Millennial F&I Managers
Mature Employees are More Confident
If you say anything with enough confidence, it becomes true to the hearer. And when it's backed by age, you can call it wisdom. In an industry heavily based on sales, exuding confidence is a key factor for employees to close the sale.
Self-confidence grows until the age of about 60 and only declines in the late 70's to 80's, approximately. A 55-year-old hire is still in the upswing for confidence and is well ahead of millennials, for example. Recruiting mature employees can boost your close ratio, provided they're equally equipped as younger salespeople. 
Older Hires Can Be Depended Upon
A study by the Society for Human Resource Management and Sloan Foundation found that employers viewed older employees as more professional and more reliable than younger employees. On top of professionalism and reliability, employers perceive that older workers have a stronger work ethic.
While it's likely that someone over the age of 50 is seeking a position well above entry-level, the return on investment for human capital is a dependable employee.
Loyalty is Important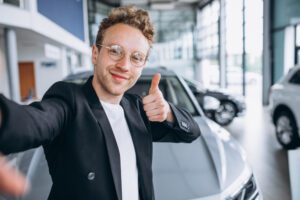 For millennials and Gen Z babies, the need for meaningful employment that has an impact is a remarkable trait. Unfortunately, that can lead to short-term employment and frequent career changes as their morals and sense of justice matures. The average millennial changes jobs an average of four times in their first decade out of college, twice the rate of Gen Xers.
Hiring someone who is over the age of 50 has several benefits for loyalty. First and foremost, there's an innate sense of loyalty to an employer that they've grown up with. Dedication to their job is of utmost importance. Secondly, gratitude can invoke the feeling of loyalty, just for taking a chance on hiring someone who is in likely the back half of their working years.
Related: Why Aren't There More Women General Managers?
Note that ageism isn't just discriminating against older people. It can easily occur as discriminating against youth. The goal is to hire based on individual qualifications rather than age, so don't count out anyone who meets the job criteria.
---
Did you enjoy this article from Jason Unrau? Read other articles from him here.
Car Biz Today, the official resource of the retail automotive industry.
Be sure to follow us on Facebook and Twitter to stay up to date or catch-up on all of our podcasts on demand.
While you're here, don't forget to subscribe to our email newsletter for all the latest auto industry news from CBT News.