As the nation goes through yet another winter freeze, the cooling effect seems to have also extended to the auto industry. Overall sales in February dropped 2.8 percent when compared to last year for a final total of 1.26 million. The month's poor performance makes it more likely that the annualized rate will hover around 16.6 million instead of 17 million, the worst reading in 18 months. February could be the start of an automotive sales slowdown for 2019. What factors led to the slump, and how might they have long-lasting effects on the rest of this year? Take a look at our takeaways from February's 2019 auto sales.
Even With a Few Bright Spots, Decreases Dominate the Narrative
Most automakers saw declines last month. Fiat Chrysler's 11-month sales streak faltered as their U.S. deliveries decreased two percent, even the typically successful Jeep saw losses of four percent. The Japanese automaker, Toyota saw a 5.2 percent downturn. Nissan, Honda, and Volkswagen saw declines of 12 percent, 0.4 percent, and 3.6 percent respectively. Even though Ford and General Motors now only release quarterly results, Edmunds estimates that both saw dips of 6.4 percent and 5.8 percent respectively.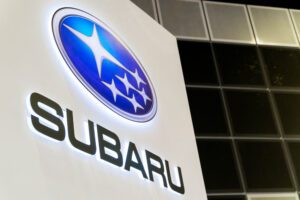 On the other hand, there were some bright spots. Subaru experienced their best February ever as the automaker saw a monthly sale increase of 3.9 percent. Most of the automaker's success can be attributed to the company's new Forester model which saw gains of 12.8 percent. Even during a slow month, the automaker has found a way to resonate with audiences as February marks 87 consecutive months of yearly month-over-month growth. Another automaker that bucked the downward trend was Hyundai. The company saw a two percent increase in sales while also seeing an overall rise in SUV sales.
Factors that Led to the Slump
Advertising Partner

February looks to be the month where the concerns of analysts, automakers, and dealers are coming true. Lack of affordability is looking to finally have an impact on consumers. According to Kelley Blue Book, the average transaction price for a new vehicle in February was $36,590, a 2.8 percent increase when compared to last year's numbers.
This statistic combined with higher interest rates is likely pushing car buyers away from newer cars to used and lightly used vehicles. The demand for lightly used models has the potential to cause an uptick in price, causing the problem of affordability to also extend to used cars.
February is also seeing many consumers and dealers play catch-up due to the government shutdown. Many individuals are just now —and still are— getting back on their feet financially. For many, a new car is likely not a part of the conversation, even if it was before the shutdown.
Another factor potentially leading to February's low auto sales are the concern over tax laws changes that have led to smaller refunds. Many individuals were expecting higher tax refunds, and the unexpected lower refund amounts—coupled with those who will likely have to pay—have led to less extra income for many individuals. This occurrence plus higher prices and interest rates are making the purchase of a new car less of an option for most Americans.
Final Thoughts
February is a step backward for the auto industry, however, the takeaways provide some insights that can help dealers better navigate these potentially tumultuous times. For example, since newer car models are rising in price, encouraging consumers to trade-in their lightly used car would be an excellent strategy for getting more budget-conscious consumers in the door.
Car buyers could put the value of this vehicle toward the purchase of a new car, while car buyers who cannot afford a new vehicle can buy one that is gently used.  Also, since car sales are down overall, there seems to be a gradual cooling toward SUV and crossover models. So, it may be time to start setting sights on smaller passenger vehicles to meet the budget constraints of car buyers.
February may be the turning point when it comes to the impact of higher car prices and interest rates on consumers. These elements combined with unforeseen factors like the government shutdown and lower tax refunds may cause the auto industry to play catch up for the rest of the year. However, this month could provide helpful insights for dealers to prepare their discount, marketing, and customer experience strategies for the rest of 2019.