As we drive further into the digital age, technological advances continue to transform the way we live and work. One such innovation, Augmented Reality (AR), may sound like a futuristic concept, yet its application and impact are evident in our daily lives, and businesses are finding ways to leverage its potential.
CBT News recently had a conversation with Lakshmanan Chidambaram, President – Americas (Enterprise Business), Tech Mahindra, to find out what AR really is and explore its influential role in modern car dealerships. From enhancing customer experiences in sales and service to revolutionizing technical support for OEMs, discover what automotive retailers stand to gain from embracing this technology.
CBT News: For our viewers who might be unaware, what is augmented reality? 
Lakshmanan Chidambaram: Augmented Reality (AR) is one of those buzzwords you hear a lot, but assume it is a technology for the future. The truth is, we are surrounded by the impact of augmented and virtual reality applications. In the business world, we refer to AR as the real-time integration of digital information with the user's environment. In simpler words, it's the technology that enables us to superimpose some form of visual data onto our real-world vision.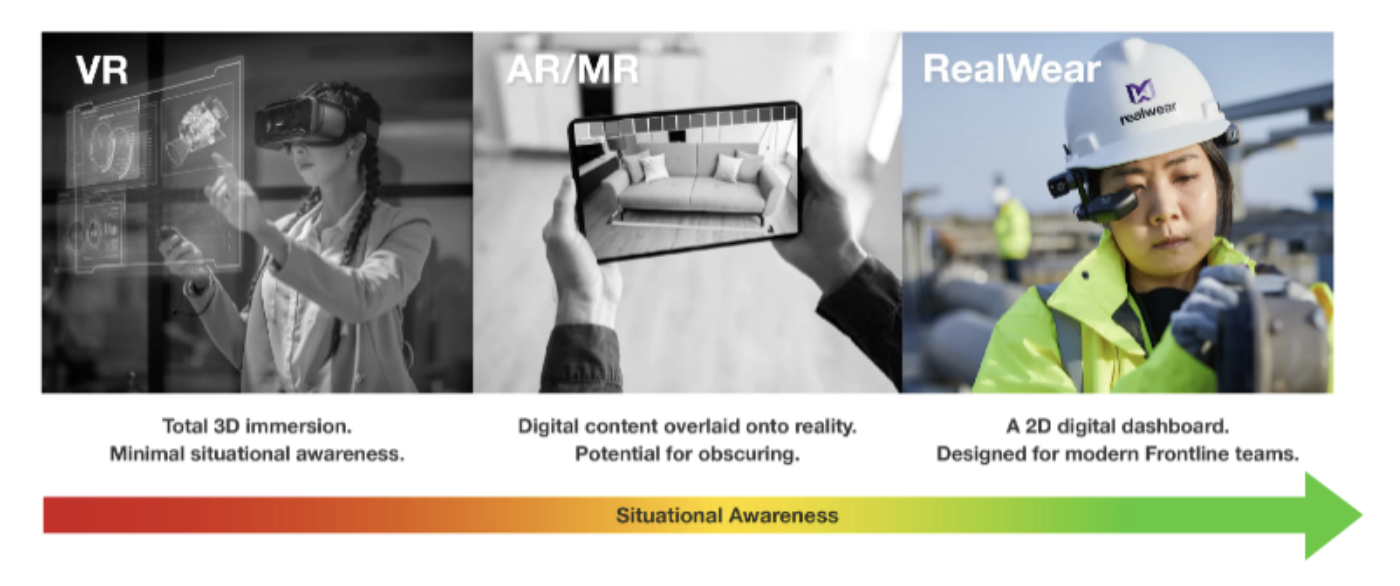 AR has the advantage of seamlessly integrating digital and 3D elements with the user's perception of their physical environment. It has diverse applications in our day-to-day lives as well, from entertainment (games like Pokemon Go, for example) to education (Google's 3D and AR search option). AR is not to be confused with Virtual Reality (VR), which is a completely digitally constructed, immersive environment with little to no correlation to the physical world.
CBT: You and the Tech Mahindra team brought the "See What I See"—AR-based solution to Ford Motor Company. What does the solution do, and what does Ford use it for? 
LC: "See What I See" (SWIS) is a flagship solution that Tech Mahindra has developed in collaboration with Ford, our long-standing client and strategic partner for over 27 years. Vehicle manufacturers like Ford can use the AR-based solution in its global dealerships to enable real-time, enhanced communication and collaboration between service technicians and their Technical Assistance Center (TAC) or Field Service Engineers (FSE).
"The remote technology is designed to assist the technicians as they're working on vehicles – with the goal of increasing efficiency and decreasing down time for customers," says David Green, Ford General Service Equipment Program Specialist. "This technology modernizes and simplifies our operations, benefiting everyone involved."
SWIS is a two-way, hands-free AR headset that provides real-time visual and audio communication between dealership technicians and Field Service Engineers or TAC experts. The solution uses remote assistance software powered by augmented reality, which allows the remote experts to display modified or enhanced images to the dealer technician through the headset and walk them through the diagnostic and repair process for the vehicle.
Our solution simply enables automakers and service technicians to seek real-time help from each other. In this case the engineers can see exactly what the service technicians see, which helps them provide efficient diagnoses and rapid repair guidance. The technology is used not only to see the vehicle, but also to provide on-screen schematics and visuals, walking the technician through what needs to be done.
CBT: What are the benefits Ford has seen from using AR in this way?
LC: Our primary objective with SWIS's AR capabilities is to provide automakers like Ford with impactful customer experiences on a large scale. Since the release of the headsets, the automakers have not only been able to assure streamlined, quick, and accurate resolutions, but also experience auxiliary value. The dealerships are now able to virtually diagnose and perform repairs, returning the vehicle without delays, improving customer satisfaction and experience. The engineers and technicians also don't find the need to travel as much as before, now that they can effectively collaborate using AR. The combined effect is that automakers has seen transportation time and cost savings and improved dealership technicians and customer satisfaction and also mitigate the environmental impact.
Overall, we have provided Ford with all the necessary hardware, software, and associated services such as integration, device management, training, and user support through an end-to-end managed services model.
CBT: What do car dealers stand to gain from bringing AR to their dealerships?
LC: There is a huge potential to transform car sales and service with the increasing sophistication, accessibility, and proliferation of augmented reality. AR facilitates remote connectivity, collaboration, and issue resolution for dealers. 
It enhances the customer experience by providing immersive virtual tours of vehicles, enabling customers to explore models and features. Sales staff can deliver interactive presentations, addressing queries effectively. Additionally, AR headsets benefit after-sales service by aiding technicians in visualizing complex repairs and maintenance procedures. As an example, let's say a vehicle enters the service bay with a network communication issue. The technician promptly equips themselves with the SWIS headset and calls the Technical Assistance Center (TAC) or the Field Service Engineers (FSE). The expert can view the connectors and circuits in real-time and offer live guidance on which circuits to test and the required configurations for each circuit. In exchange, the technician is able to visualize the suggested circuits, thanks to the expert who is sharing the wiring schematic through the SWIS screen.
SWIS and solutions like it are game changers for dealerships. This real-time visual collaboration, fully equipped with audio and video communication, has already proven to lead to faster diagnosis and improved service efficiency. Time and money have been saved! 
CBT: What are the dos and don'ts of implementing AR in the dealership?
LC: Acquiring the skillset to effectively engage customers or partners through AR technology takes time and effort. Commencing with a basic approach is the most effective method. We always recommend to our customers that we begin with a small Proof of Concept (POC).
At Tech Mahindra, once we successfully complete the POC, we conduct a time-bound and outcome-based pilot program with selected and participating dealerships and champions from the OEM. This will help in defining and fine-tuning the process, training, communications, launch strategy, and rollout plans.
We also propose implementing a staggered rollout plan. To take the Ford example here, we identified and engaged champions at both the OEM and dealership levels. It is also imperative to prioritize user adoption, onboarding, and refresher training for technicians by implementing a year-long training calendar. Ultimately, this kind of technology has the potential to transform the business for dealerships, so it has to be thoroughly tested in theory and in practice and gradually introduced to ensure seamless integration and user acceptance.